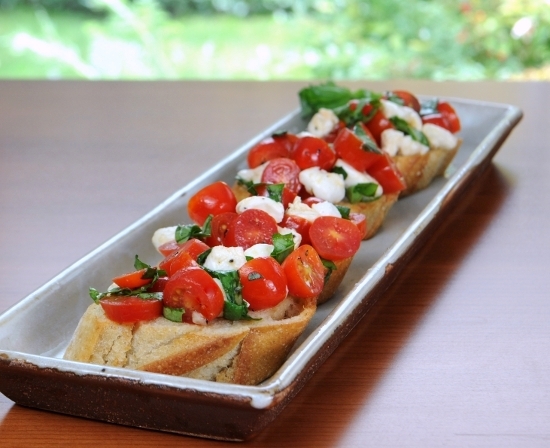 Whenever my friends call me to say they are coming over I live a few seconds of terror because I never know what to give them to eat… They don't necessarily come for the food (it is more the wine) but I have this crazy idea that I have to make a new "something" every time… And we are not talking about main courses or soups, or even desserts… There I got it covered. I am talking about appetizers or party food.
Lately, blame it on the long summer and the abundance of fresh vegetable at the farmers market, I managed to get away with all kind of salads. But now, I am all into bruschettas and crostinis… You can practically invent your own recipes using any ingredients you have in your fridge or in your garden. Plus, they are very easy to make, and trust me, everyone will appreciate them.
Here are a few ideas I got from the blog For the Love of Cooking (very easy to make and delicious):
Mozarella Bruschetta: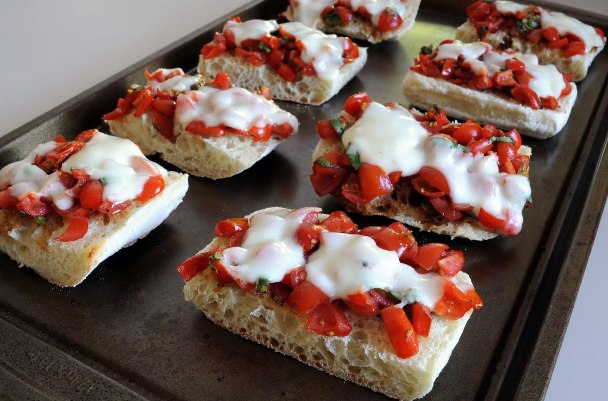 Recipe here.
Classic tomato bruscetta: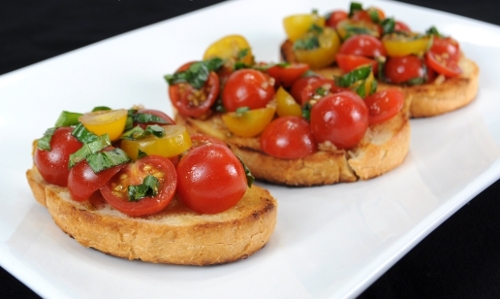 Recipe here.
Caprese Bruschetta: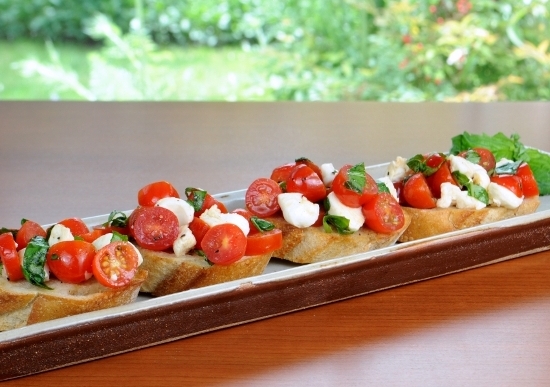 Recipe here.
All pics and recipes via fortheloveofcooking.net
Enjoy!

0