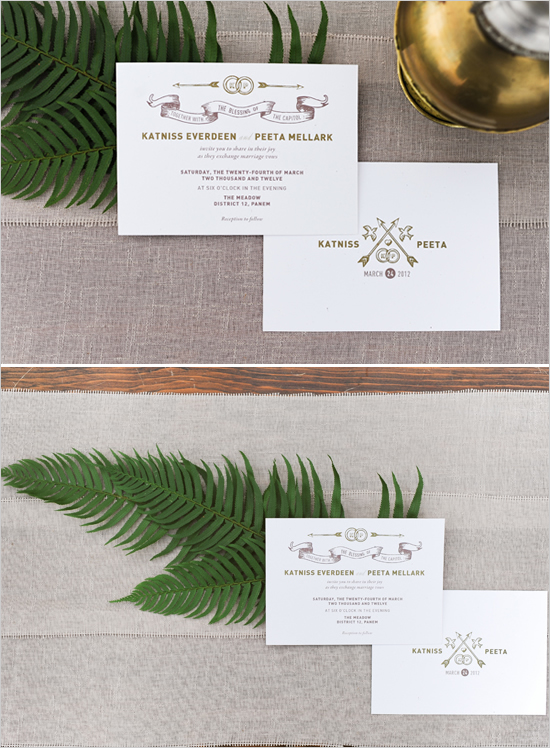 The Halloween mood is starting to get to me, so I thought why not share with you a very inspired photo shoot, which can also serve as an inspiration for your Halloween costume/party: The Hunger Games themed wedding.
What won me over in this wedding shoot was the food… Actually, to be more precise, it was the food display and the table arrangement.
The flowers of the bouquet and the lovely styling of the bride added to the charm of this wedding, while the bow and arrow really
Also, for a great Halloween costume you can keep the hairstyle and the bow and arrow and just add a leather jacket, black slim trousers and a pair of boots.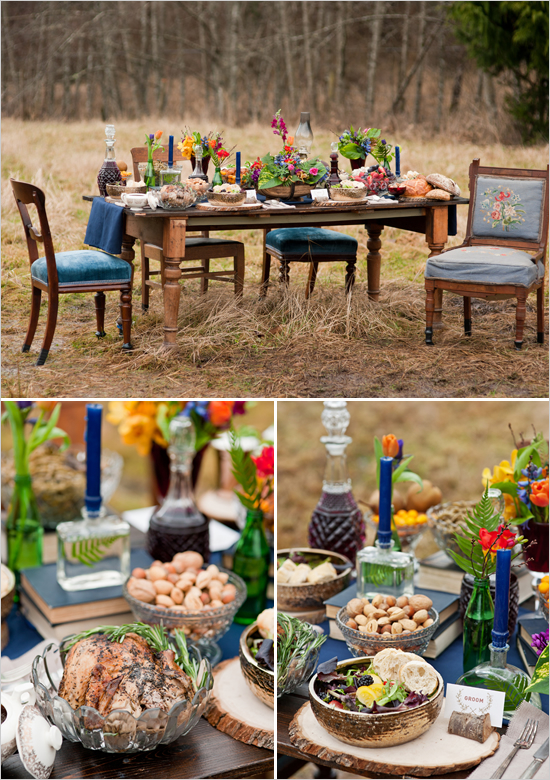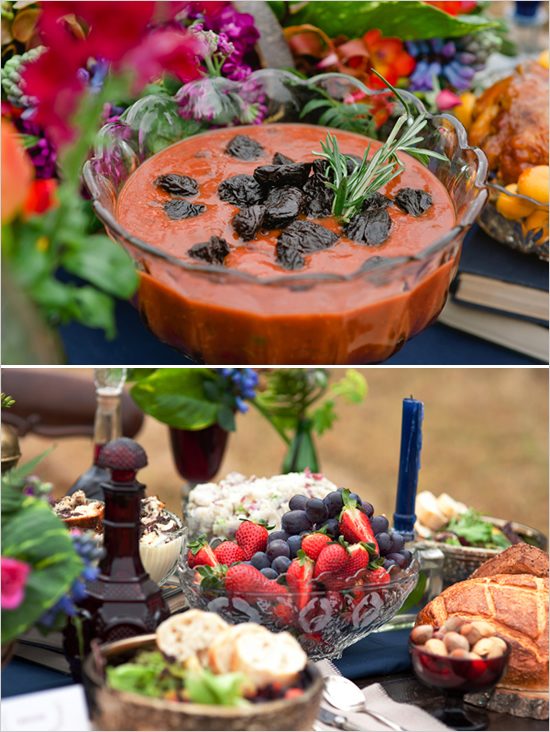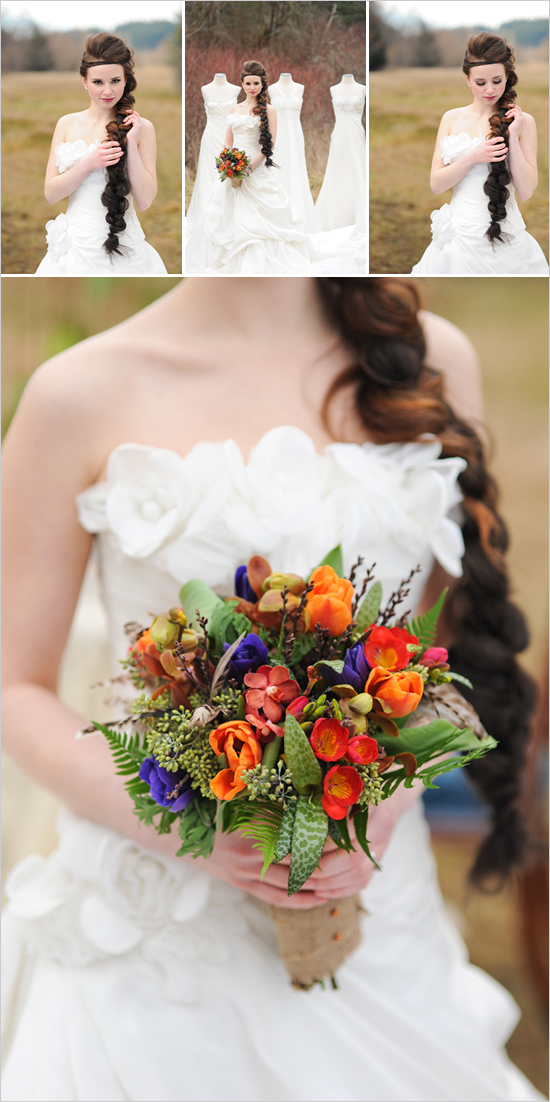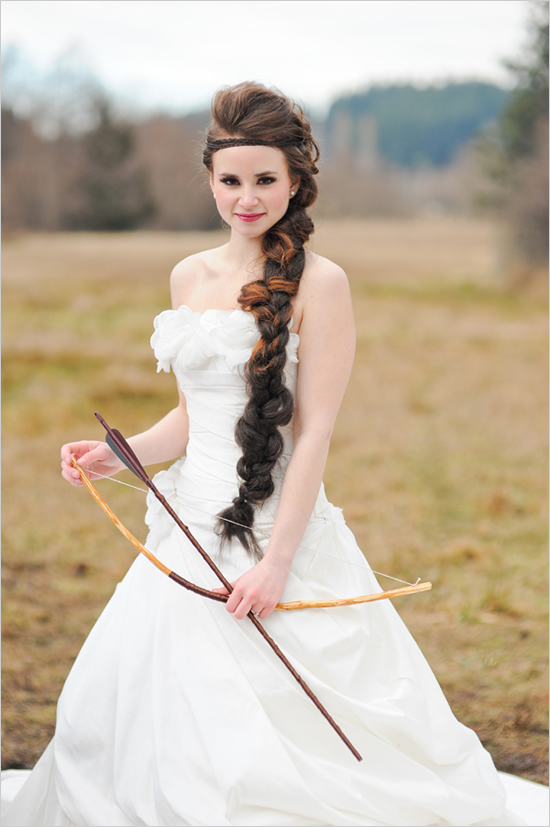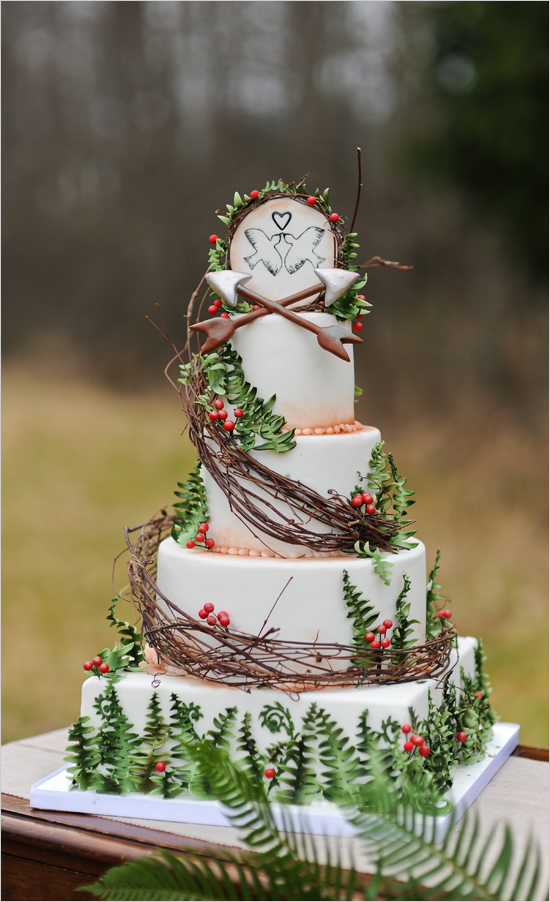 0