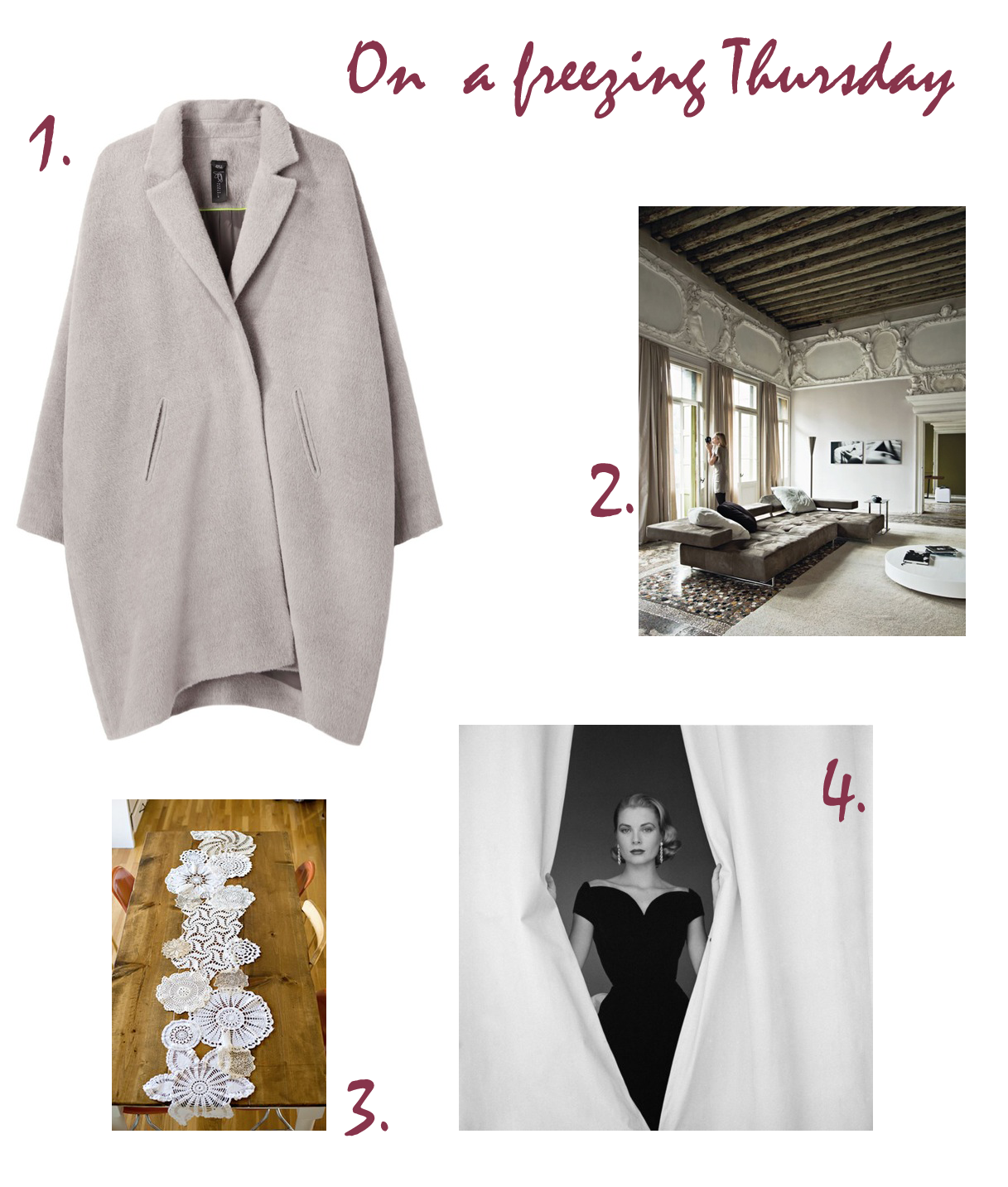 I am freezing!
Here are a few things I would love to do/own/live in and watch today.
1. I believe this weekend I will go shop for a winter coat. How absolutely perfect is this Zero + Maria Cornejo lab coat? I could live in it this winter.
2. I am also searching for decorating ideas for a project I am working on and I stumbled upon this gorgeous living room, and I had to share it with you.
3. DIY is a big passion of mine and here, in Romania, doilies are present in almost every home. I always hated them when I was a child in my grandparents home, but now I think I will have to find a way to get my hands on some of them for this amazing table runner.
4. Whenever the weather is not so friendly with me, I am in the mood for old movies. And Grace Kelly is among those actresses I could never get enough of. This is my favorite photograph with her, so cool and elegant.
I hope your day is warmer!
0