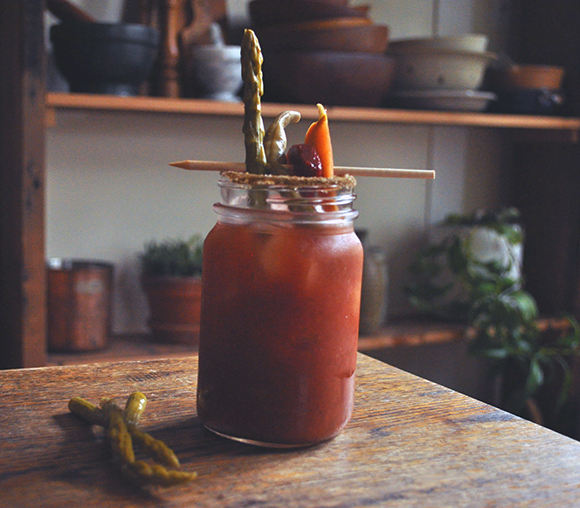 Ingredients:
1 32 oz bottle of tomato juice
2 lemons, juiced
2 tablespoons freshly grated or prepared horseradish
1 ½ tablespoons Worcestershire sauce
2 teaspoons celery salt
1 teaspoon dried dill weed
¼ teaspoon cumin
Vodka
Pickled vegetables for garnish
Ice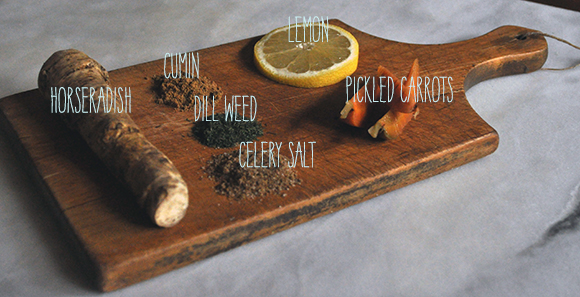 Directions:
1. Mix all the ingredients except vodka together in a large bowl. Whisk well.
2. Using the juiced lemon, wet the rim of the glass. Use celery salt to salt the rim.
3. Add ice to the glass, then mix one part vodka to three parts tomato juice mix.
4. Garnish with as many pickled vegetables as you can fit on a toothpick!
Makes enough to share with all your friends.
Recipe and photos via Unruly Things
0