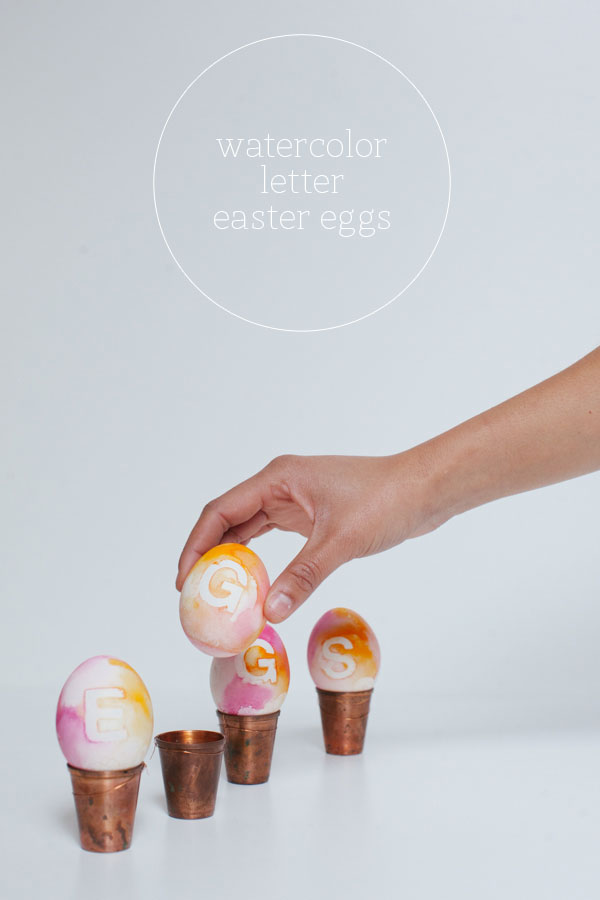 Easter is coming next weekend and, like every year, I will celebrate it in my family, even though we are almost all Orthodox and our Easter this year will come on the 5th of May. But my grandma is a member of the Reformed Church and we all love to celebrate with her.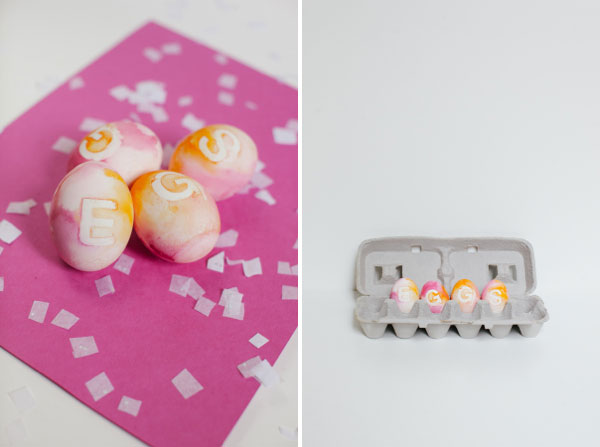 One of the roles I have for Easter is decorating the eggs, and I always look for new ideas. These watercolor wonders won me over and I will do them next week.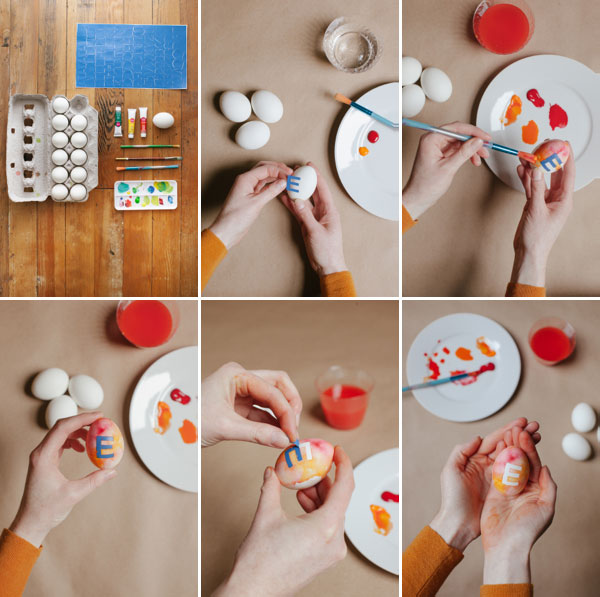 Material: Letter stickers, hard boiled eggs, small bowl, water, paint, paint brush
Step 1: Carefully and firmly apply one sticker letter—we used a 1″ tall helvetica sticker alphabet found at the local office supply store—to a hard boiled egg
Step 2: Using water colors or gouache (gouache is a thicker form of watercolor) paint and swirl your favorite colors onto the egg allowing colors to blend and bleed, controlling any excessive paint dripping with a paper towel
Step 3: When the paint has dried completely, carefully peel back the sticker
Step 4: Repeat 1-3 until you've spelled your Easter message!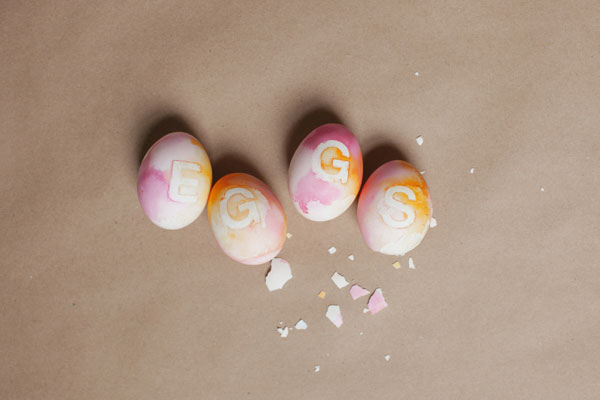 Photos and instructions by Oh Happy Day!
0