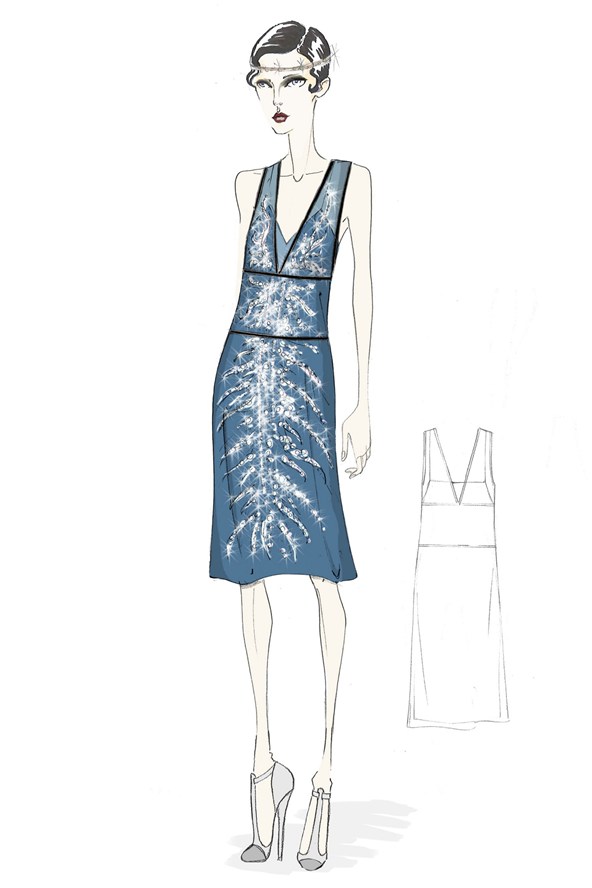 A knee-length dress in octane-coloured tulle, lined in matching silk cady and embellished with Swarovski crystals.
I cannot wait for The Great Gatsby movie to come out. Whenever I go to the movies and I see the trailers I am mesmerized… F. Scott Fitzgerald's novel was one of the books I love the most when I was in highschool, but the main anticipation reason for this movie, in my case, is fashion… I cannot wait to see the wonders Miuccia Prada and costume designer Catherine Martin have prepared for us with looks inspired by the styles from the Prada and Miu Miu archives. The male actors were dressed by the American brand Brooks Brothers.
Catherine Martin said "Baz (Luhrmann) and Miuccia have always connected on their shared fascination with finding modern ways of releasing classic and historical references from the shackles of the past," said Martin. "This connection is central to our relationship with Miuccia Prada on The Great Gatsby, and has connected our vision with hers. In the same way Nick Carraway reflects on a world that he is within and without, we have tried to create an environment that the audience will be subconsciously familiar with, yet separated from. [..] Our collaboration with Prada recalls the European flair that was emerging amongst the aristocratic East Coast crowds in the Twenties," added Martin. "The fashions of the time saw the development of a dichotomy between those who aspired to the privileged, Ivy League look of wealthy Long Island and those who were aspiring to European glamour, sophistication and decadence. Our collaborations with Prada reflect the collision of these two aesthetics."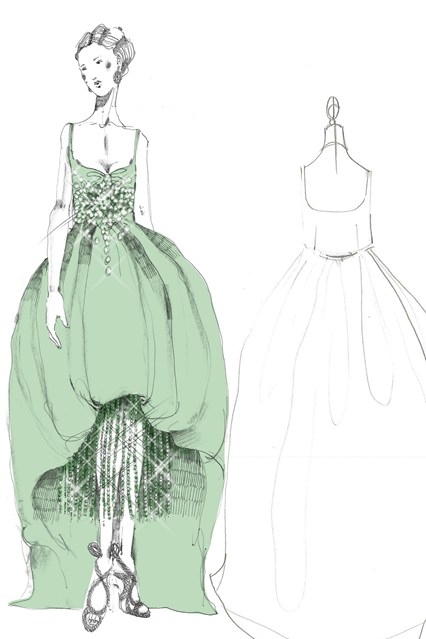 A bustier dress, embroidered with pearls, stones and sequinned fringing, inspired by a modern take on the Twenties silhouette.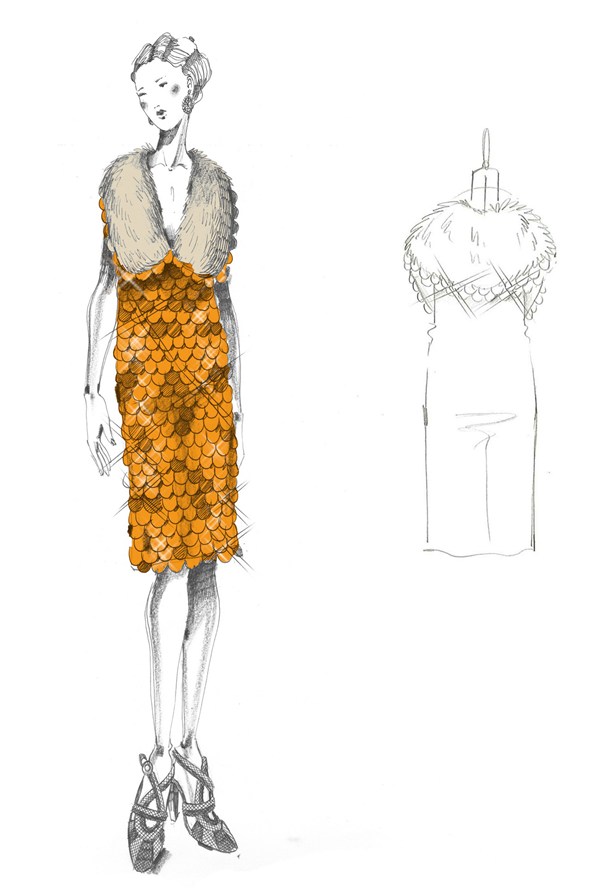 An orange organza dress, covered with plastic, scale-like, sequin embroidery, inspired by Prada's autumn/winter 2011-12 show.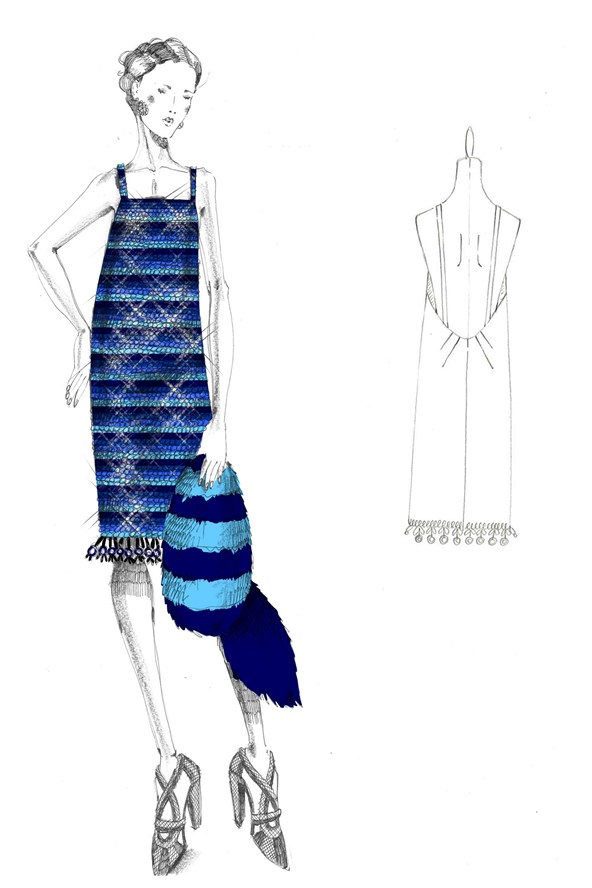 A multi-striped sequinned dress embroidered with plastic, inspired by Prada's spring/summer 2011 collection.
Source : Vogue.uk
0