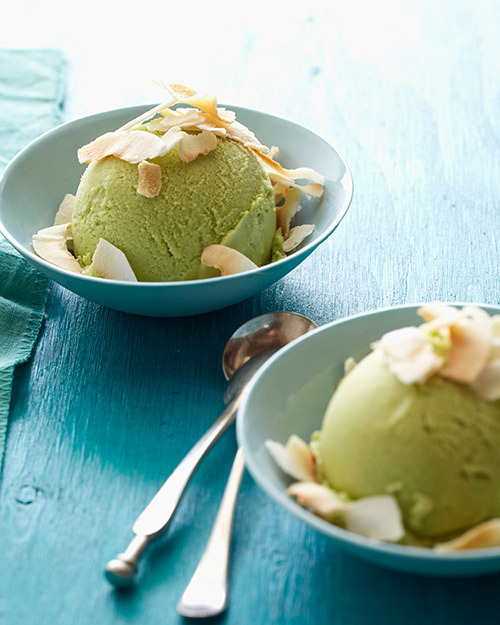 Here, in Romania, we did not get to enjoy Spring, 'cause Summer is already in full swing. And what other way to celebrate the sunny hot days, than with a refreshing and easy to make ice-cream…
Avocado – Coconut Ice Cream – A Gaby Dalkin recipe via Design*Sponge
Prep Time: 10 minutes / Total Time: 2 hours 30 minutes (including freezing time)
Serves: 6 to 8
Ingredients
2 Hass avocados
1 14-ounce can coconut milk
1⁄2 cup heavy cream
1⁄2 cup sugar
1 teaspoon lemon extract
Toasted coconut (see Tip), for garnish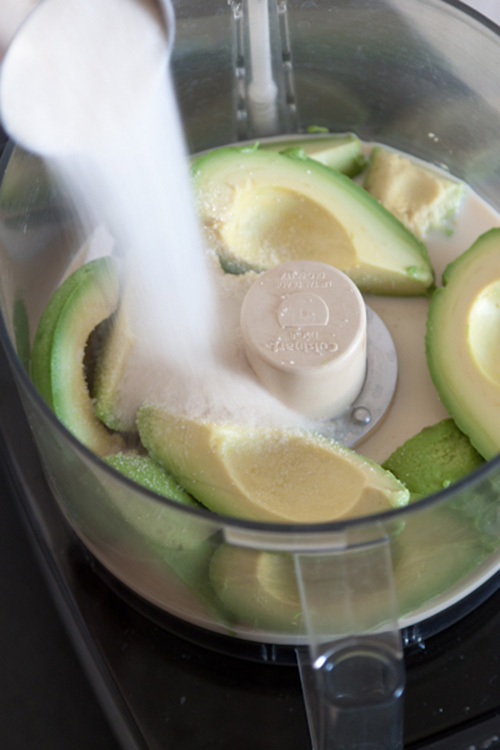 Directions
1. Cut each avocado in half lengthwise. Remove the pit from the avocado and discard. Remove the avocado from the skin and transfer the avocado flesh to the bowl of a food processor or blender. Add the coconut milk, heavy cream, sugar, and lemon extract to the food processor and blend for 2 minutes, until completely smooth.
2. Transfer the mixture to an ice cream maker and churn for 20 to 30 minutes, according to the manufacturer's directions.
3. Remove the churned ice cream from the ice cream maker and transfer to a freezer-safe container. Cover and freeze the ice cream for at least 2 hours or until you are ready to serve.
4. Serve with toasted coconut on top.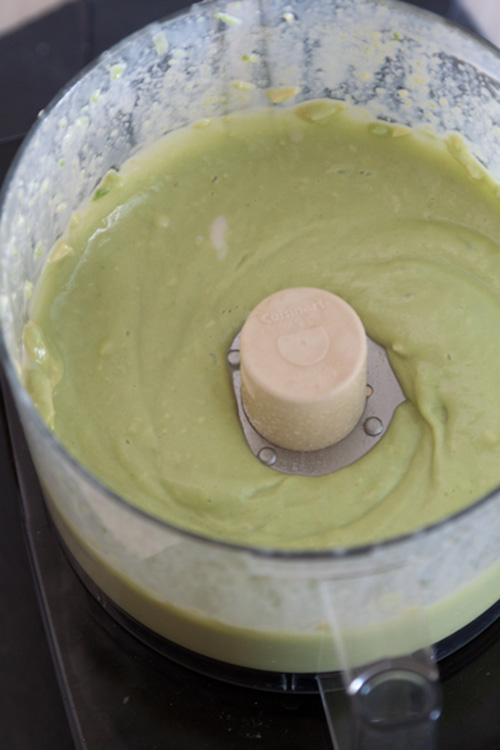 Tip: There are two ways to toast coconut. To toast coconut in the oven, simply spread some shredded coconut on a baking sheet, transfer the baking sheet to a preheated 325°F oven, and toast for 15 to 20 minutes, stirring every 5 minutes to ensure the coconut browns evenly. Let cool before using. To toast coconut on top of the stove, put some shredded coconut into a small dry skillet over medium heat and stir the coconut frequently until the edges start to turn golden brown. Once the coconut is mostly golden brown, remove the coconut from the skillet and let cool before using.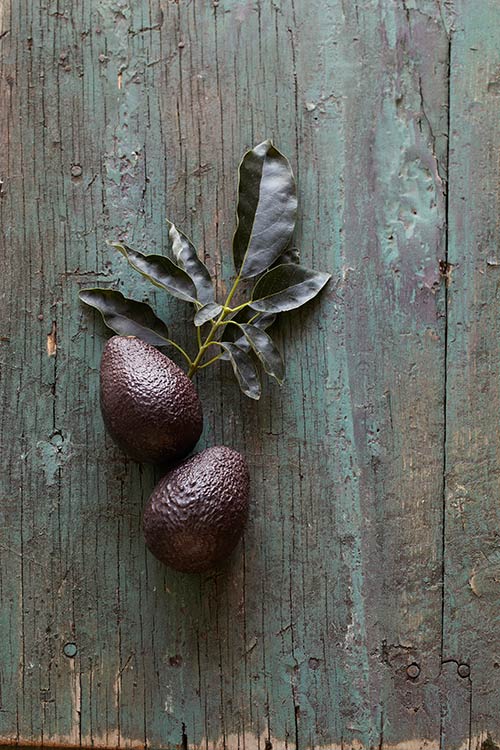 Why Gaby loves this recipe
Avocado ice cream may seem weird at first, but let me reassure you, it's actually 100% delicious. It's the perfect refreshing treat for those warm summer months and will instantly transport you to the tropics while you enjoy an ice cream made of avocado and coconut milk! I like to kick things up a bit and top it off with some toasted coconut flakes too!
Keep up with Project Fairytale
Facebook / Pinterest / Twitter
0