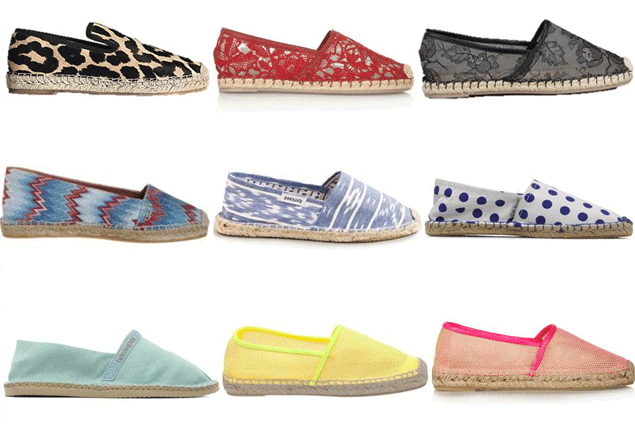 A variety of weird and wonderful fashion items have caught on in recent years. Handsome guys have strutted down the catwalk in leg hugging 'mantyhose' and women have shown a preference for vibrantly coloured sandals. However, Espadrilles are this year's must have fashion accessories. Espi… what, we hear you say. Well, Espadrilles, otherwise known as Alpargatas, are items of footwear which have traditionally been worn by people in the Basque and Catalonian regions of Spain.
The craftspeople of Spain have historically used canvas and cotton to shape the Espadrille uppers. The soles have been made from Jute, a flexible and durable type of rope. Laces have been incorporated to prevent the shoes from slipping off. The old-style Espadrilles are still being made in Spain. However, world renowned brands such as Chanel and Christian Louboutin have come up with updated versions of these classic items in recent times.
The designer Espadrilles have received the approval of celebrities across the world. Singer and actress Beyonce Knowles has been pictured wearing a striped pair of Tabitha Simmons lace ups. Cameron Diaz has been photographed in pairs designed by Celine Leopardprint and Stella McCartney. It seems that the celebrity appeal has worked a treat as sales of Espadrilles have increased greatly since the start of summertime in the UK.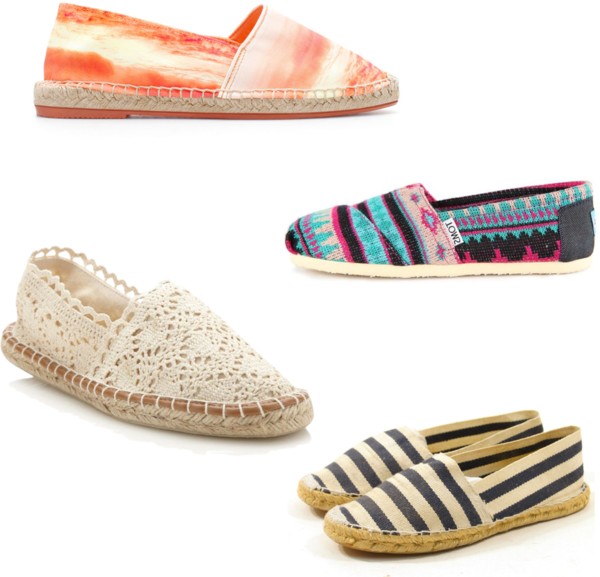 Leading fashion commentators have said that the Espadrilles appeal because they are a happy medium between casual flip flops and formal office shoes. Emma Elwick-Bates, editor of Vogue magazine, said, 'They are office-appropriate in leather, and brilliant for when the sun shines and you haven't managed to get a pedicure.' The only real downside is that the designer Espadrilles cost as much as £350. However, there are some cheaper pairs available from online retail stores such as Cityshoes.co.uk.
Those of you find the time to look through the online catalogue of 'the industry leading fashion importer' will discover Espadrilles priced at £2.95. They are available in a range of colours and styles. You'll find that the lightweight footwear items match up really well with trousers and summer shirts. There may even be a tempation to take your brand new Espadrilles on a summer holiday. They could be worn on gentle jaunts along the sun kissed sand or walks along the scenic rural routes of Europe.
Image Source: 1
Keep up with Project Fairytale
Facebook / Pinterest / Twitter
0