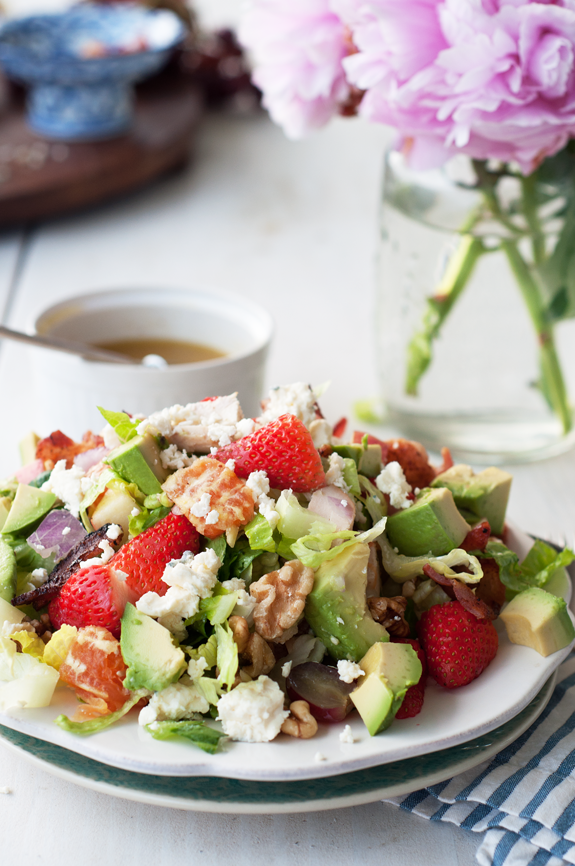 I am a salad freak: I love almost all salads, I could eat them all day long, in the weekends I have salad for breakfast and for dinner and usually no lunch.
One of my current favourites is Strawberry, Brie and Lettuce Salad. So, when I discovered this recipe on Jo's blog I thought I must try it ASAP.
Recipe: End-of-Summer Chopped Salad
Serves 4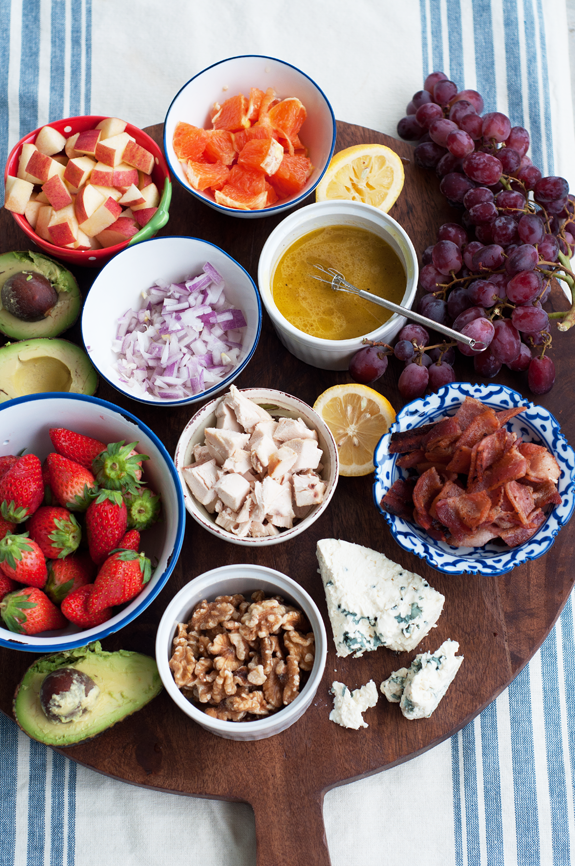 You'll need:
1 large head of crunchy romaine lettuce, rinsed and chopped
1 cup strawberries, chopped
2 avocados, chopped
6-8 oz. Gorgonzola cheese, crumbled
1 cup walnuts
1 cup cooked chicken, chopped
1 cup cooked bacon, chopped
1 cup apples, chopped
1 cup red onion, chopped
1 cup grapes, halved
1 cup oranges, chopped
For the dressing:
2 ripe lemons
4 cloves of garlic, crushed
1/2 cup extra-virgin olive oil
1/8 cup red wine vinegar
1/4 cup honey
1 tsp. Dijon mustard
Fine sea salt, to taste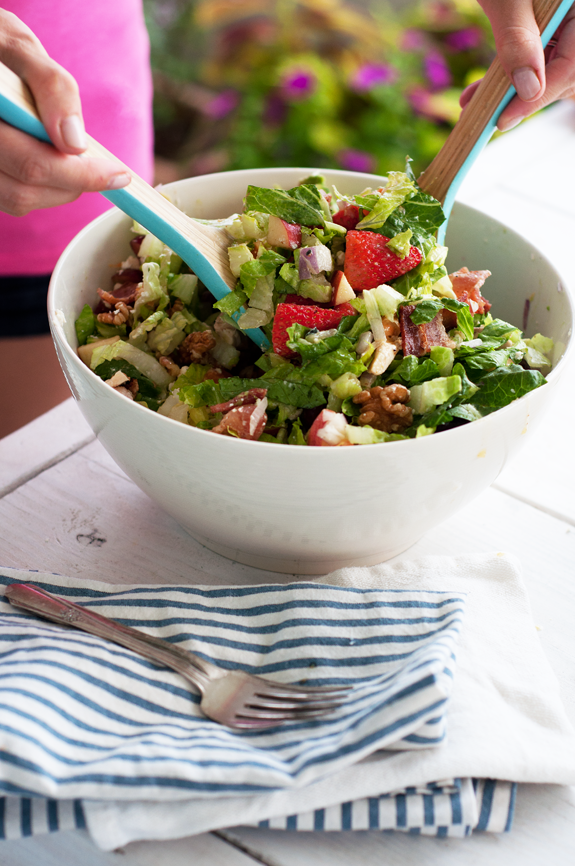 For the complete recipe and more pics check out A Cup of Jo.
Enjoy and let me know how it turned out ;)!
Keep up with Project Fairytale
Facebook / Pinterest / Twitter
0