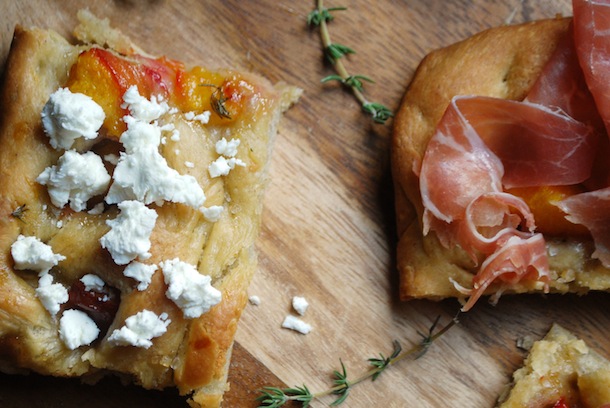 I love a good apetizer… sometimes I love them so much, I only eat multiple apetizers instead of the main course. And roasted peaches, focacia, prosciuti crudo and goat cheese? Perfection!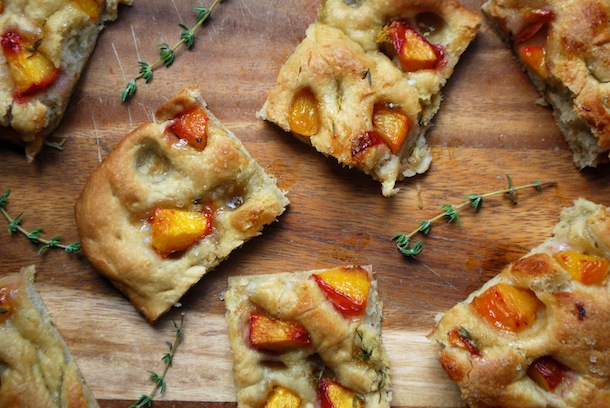 Ingredients
2 cups warm (not hot!) water
1 package active dry yeast
3 tablespoons raw sugar (substitute granulated white sugar)
5 cups all-purpose flour, plus more if necessary
1/2 teaspoon ground cinnamon
1/2 teaspoon ground allspice
1 tablespoon kosher salt
1/2 cup extra virgin olive oil plus 1/2 cup for greasing pan
For the topping:
3 large peaches, pitted and diced (do not peel)
1/2 lemon, juiced
1/4 cup brown sugar
1 teaspoon vanilla extract
1/3 cup brandy or bourbon
2 tablespoons fresh thyme plus additional for garnish
Fresh lemon zest, course sea salt, and raw sugar, for garnish
Add some prosciuto di parma or crumbled goat cheese on top and you're done.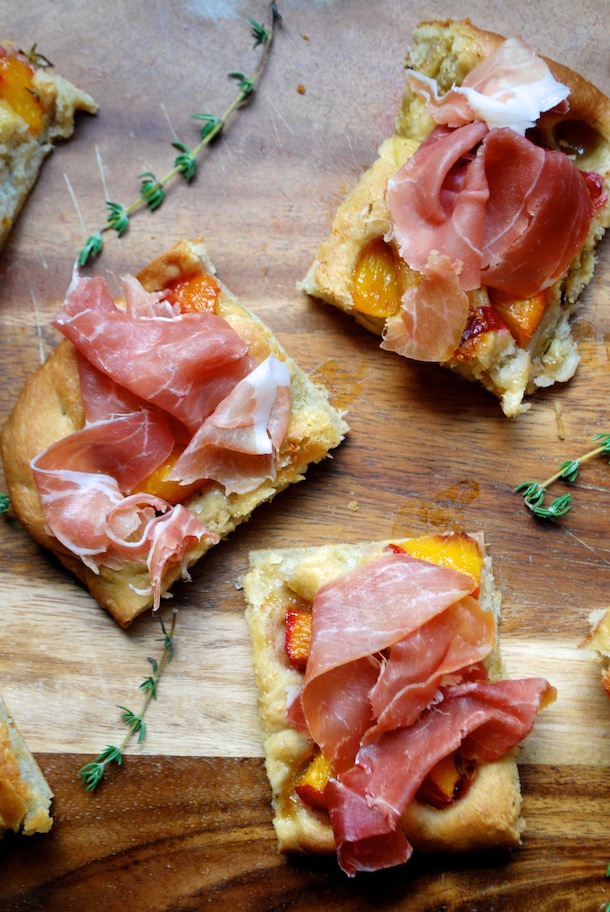 The complete recipe with directions, advice and more pictures on: Always Order Dessert
Keep up with Project Fairytale
Facebook / Pinterest / Twitter
0