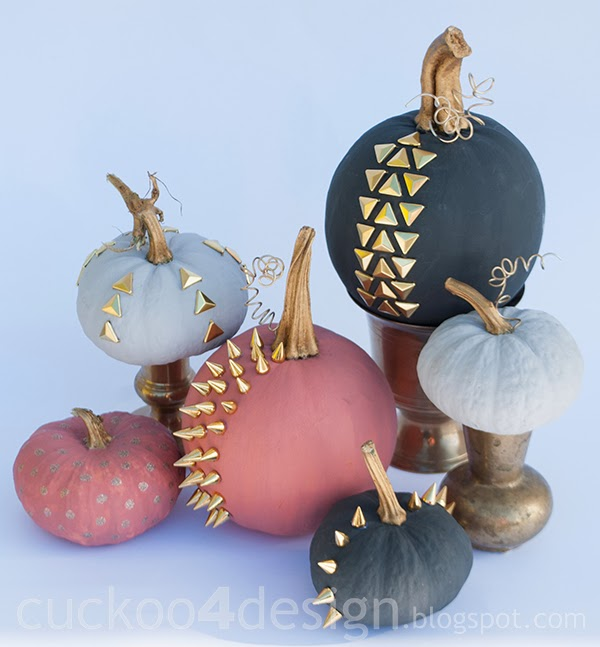 Since it's already pumpkin time and if you are wondering how to bring the fall colors and feel in your homes, you can try your hand at making a decor out of pumpkins. And they would look great for Halloween as well. I found this inspiring photos at Cuckoo4Design, you will find the complete tutorial and more pics there. You can choose to leave some or all of the pumpkins without paint, and only add the studs and golden wire. Or you can make one glittery pumpkin and the others matte. Or….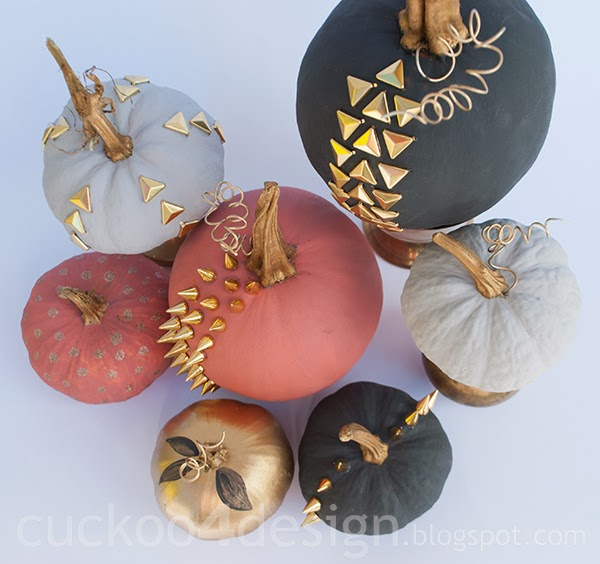 What other ideas does this DIY project inspired in you?
Check out another pumpkin decor idea I posted last fall.
Images via Cuckoo4Design
Keep up with Project Fairytale
Facebook / Pinterest / Twitter
0