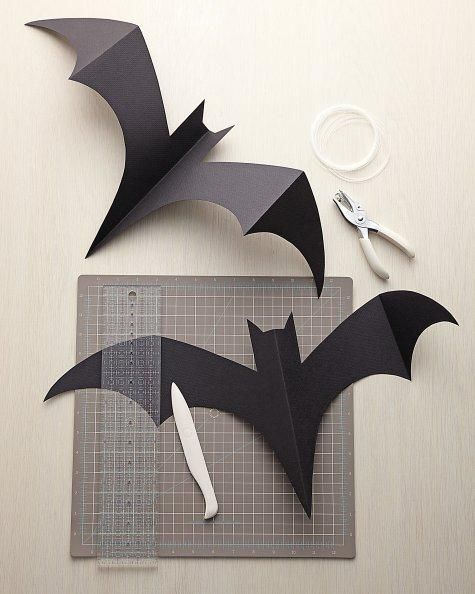 I thinks this is the easiest DIY ever: just print a template, cut paper and hang… And it should look great, especially in room dominated by light colors. If you plan on having a spooky home for Halloween, these bats are a must have in your decor.
Materials:
Half-bat template
Thick black paper
Instructions:
Print the half-bat template; fold a piece of thick black paper down the middle, place the template on the fold, and trace. Cut out, and unfold. Fold the wings opposite the direction of body fold.
Poke holes in the bat for monofilament: in the tail for an upside-down bat, in the wings and head for one that's right side up. Hang from ceiling or from the curtain rod for a window display.
Source via my Pinterest account
Keep up with Project Fairytale
Facebook / Pinterest / Twitter
0