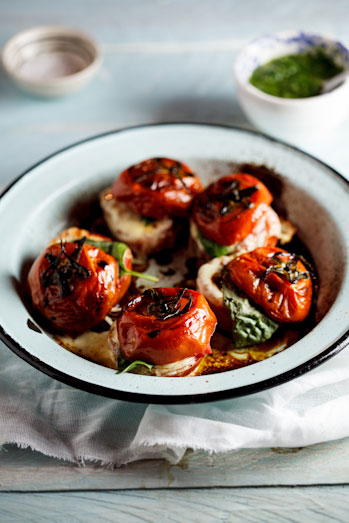 I fell in love with Alida's recipes and it was difficult to choose only one. But I needed an idea for a very light and easy to make meal, so the roasted caprese salad caught my eye.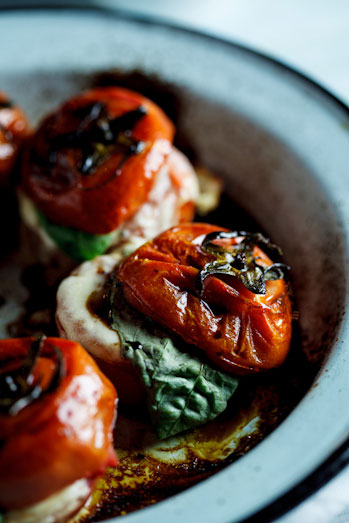 Prep time: 5 mins Cook time: 30 mins Total time: 35 mins Serves: 2-4
Ingredients
•4 large, ripe tomatoes
•1 tablespoon olive oil
•2 tablespoons Balsamic vinegar
•1 teaspoon sugar (optional)
•salt & pepper to taste
•4 thin slices Mozzarella
•4 basil leaves
For the dressing
•small handful fresh basil
•1 garlic clove
•juice of ½ lemon
•2 tablespoons olive oil
•salt to taste
To serve
•wild rocket (arugula)
For the rest of the instructions visit Simply Delicious.
Keep up with Project Fairytale
Facebook / Pinterest / Twitter
0