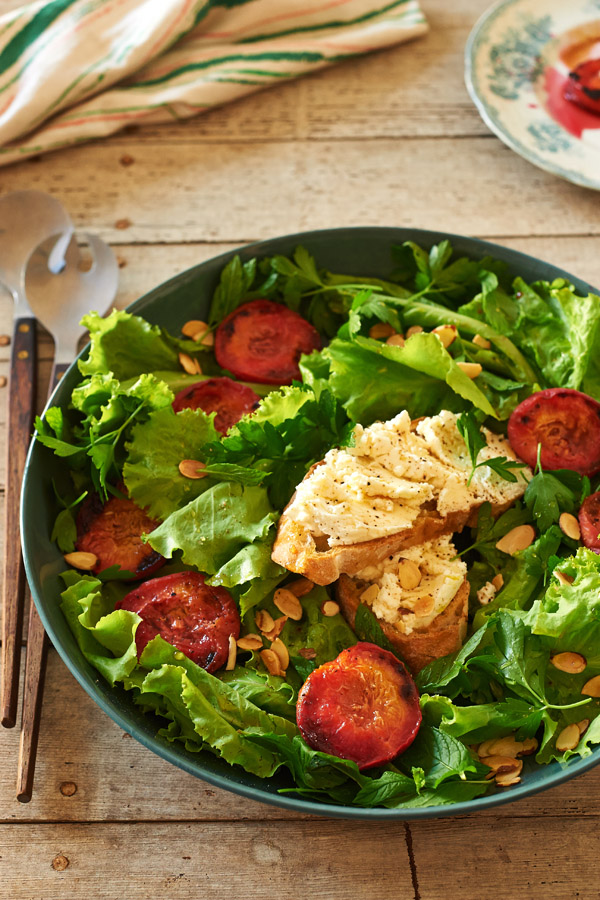 Another salad that will probably be an epic dish this August, this time found on Anthology. This one was my fave from the three presented in the article, although I strongly hesitated with the Niçoise salad as well.
4 small peaches, halved and pitted
3 heads butter lettuce, torn into pieces, rinsed and patted dry
1 large handful parsley leaves
1 large handful mint leaves
1 package soft sheep's cheese or goat cheese
4 thick slices crusty bread, toasted and cooled to room temp
1/2 cup turbinado sugar
2/3 cup almonds, toasted
honey, for drizzling
good olive oil, for drizzling
freshly cracked pepper and sea salt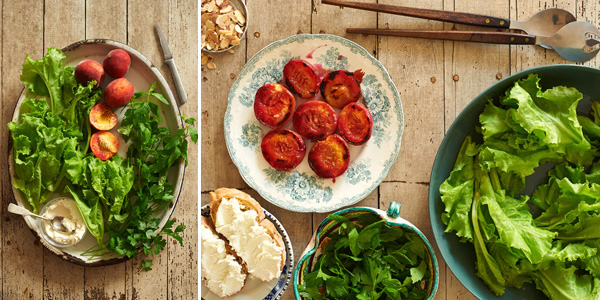 Enjoy!
Photos and recipe via Anthology
Keep up with Project Fairytale
Facebook / Pinterest / Twitter
0