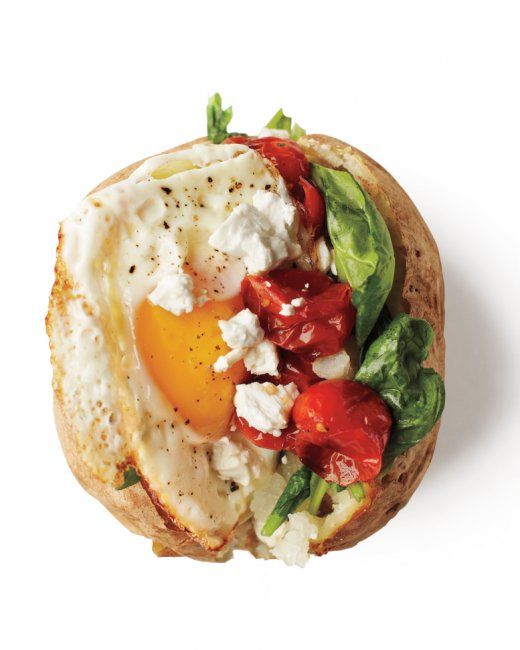 The first days of autumn remind me of the importance of comfort food, and this recipe looks awesome and I bet it tastes even better.
Ingredients
• 1 pint cherry tomatoes
• Olive oil
• 3 cups baby spinach
• 4 baked potatoes
• 4 large eggs
• Crumbled feta
On a rimmed baking sheet, toss tomatoes with olive oil and season; roast until collapsed. Add spinach and roast until wilted. Top each potato with tomato mixture, a fried egg, and feta; season.
Via Martha Stewart
Keep up with Project Fairytale
Facebook / Pinterest / Twitter
0