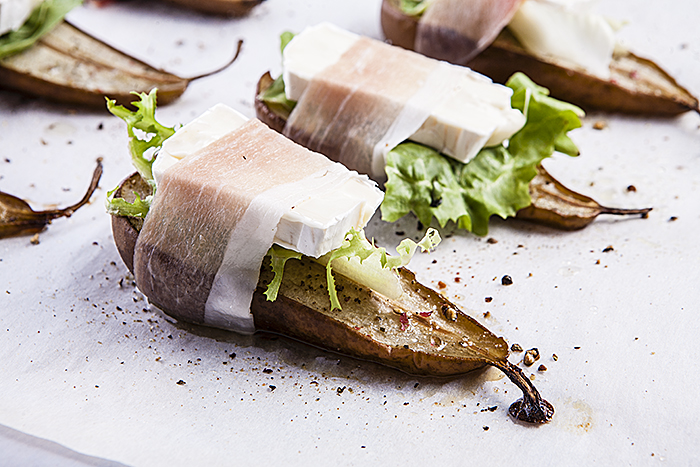 So, it was my birthday this Monday and I ordered cakes for my colleagues at work from DeGulie (which literally means: by turnip :p). Radu and Cristina make the most delicious and gorgeous desserts you can dream about and they personally deliver them to you, which is even more awesome.
And on their website I found that they share more than cakes and tart recipes, they have a category called Serious Stuff and there I found these wonders: Baked Pears with Brie and Prosciuto.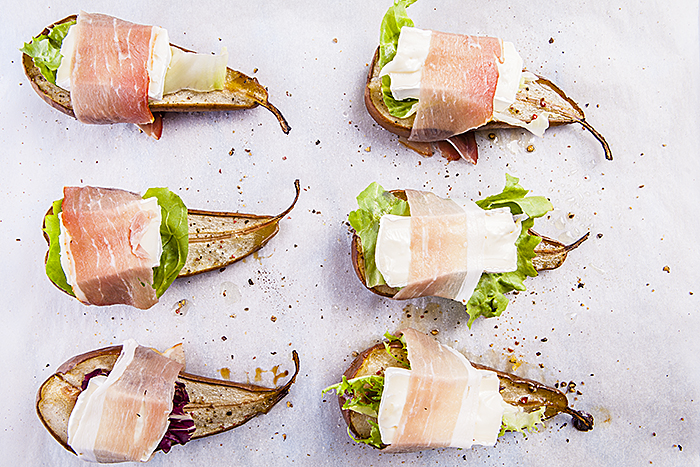 Baked Pears with Brie and Prosciuto
ingredients:
3 pears
100 g brie
salt, pepper
lettuce (rucola, spinach, eisberg etc)
instructions:
Halve the pears, sprinkle with salt and pepper and a little olive oil and bake them in the oven for 30-40 minutes.
When they cooled down, place a salad leaf on top of them, a piece of cheese and wrap everything in a slice of prosciuto.
Enjoy!
Aaand, as a special bonus, these are the cakes I ordered: carrot cake and a cheese cake with whisky caramelized peaches:
Instant bliss!
Images and recipe via DeGulie
Keep up with Project Fairytale
Facebook / Pinterest / Twitter
0