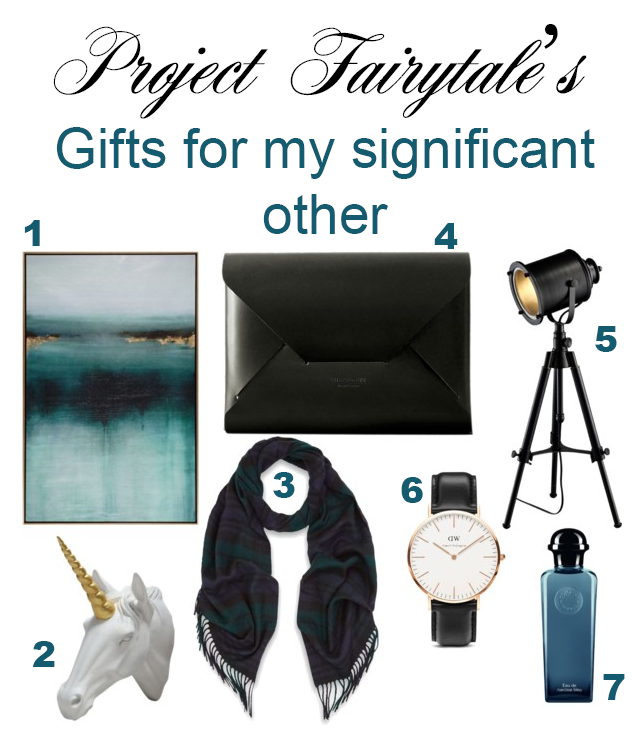 As usual, the gifts for my boyfriend are bought last, as I never know what to get him. And not to mention he is not very big fan of presents 🙂 But this year, he has to bear with me and my love of gifting presents <3
1. A piece of art from Z Galerie in his favourite color combination…
2. A cute unicorn because I love unicorns: Bobby Berk Home Unicorn Wall Art
3. A tartan cashmere scarf for cold winter days
4. He loves leather and especially accessories for his Ipad, so this Charbonize black Ipad Sleeve is just perfect
5. An industrial design table lamp so that his late nights working on his projects become more stylish and inspired.
6. A classic Sheffield watch from Daniel Wellington (I will not admit I want to wear also, I am waiting for my own)
7. A delicious eau de cologne from Hermès: Eau de Narcisse Bleu
I really hope he will read this and give me hints about his favourite items 😉
Do you have any other suggestions?
Keep up with Project Fairytale
Facebook / Pinterest / Twitter
0