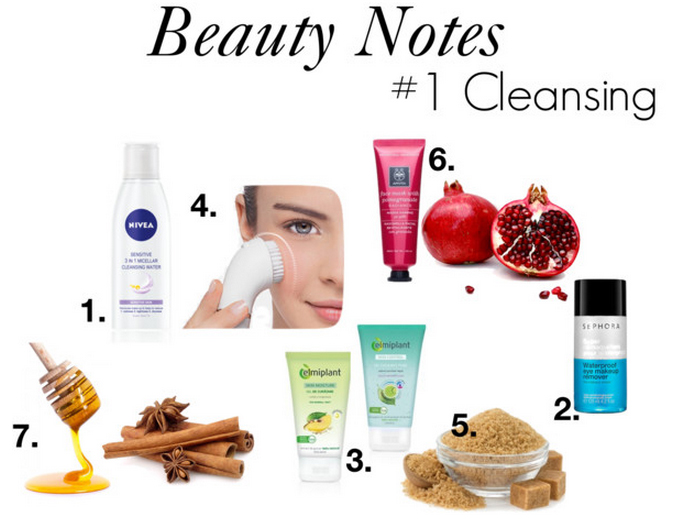 One of my resolutions for 2015 is to speak more about myself on the blog… I will try to add some funny stories from my everyday life, photos of myself and information I might consider useful.
And I thought I begin with my skin care routine and the products I use, as winter is still here and skin suffers a lot during this period.
So, the first and most important thing I have to tell is the fact that I am very lazy person… I mean extremely lazy… I hate having to wash my face, apply face cream or worse scrub or apply a mask. When I was younger, just removing makeup (sometimes not even that) was enough and my face looked perfect after a good night's sleep. Now, if I don't clean my face thoroughly and apply some cream, in the morning my face will look like it will soon decompose (I exaggerate but that is what I see in the mirror and it scares me to death). Also I try to keep make-up to a minimum level (which was hard in the last period when I had to cover the traces of chicken pox on my face), using only a BB cream, concealer, blush and a little mascara. But I will share my favorite make-up products in a next post.
Now, getting back to the subject at hand: one of the most important aspects of my beauty routine is cleansing my face. I try to use a gentle scrub and alternate it with a more gentle facial wash gel every evening after removing my make-up.
Next time we will talk about hydration 😉
Keep up with Project Fairytale
Facebook / Pinterest / Twitter
0