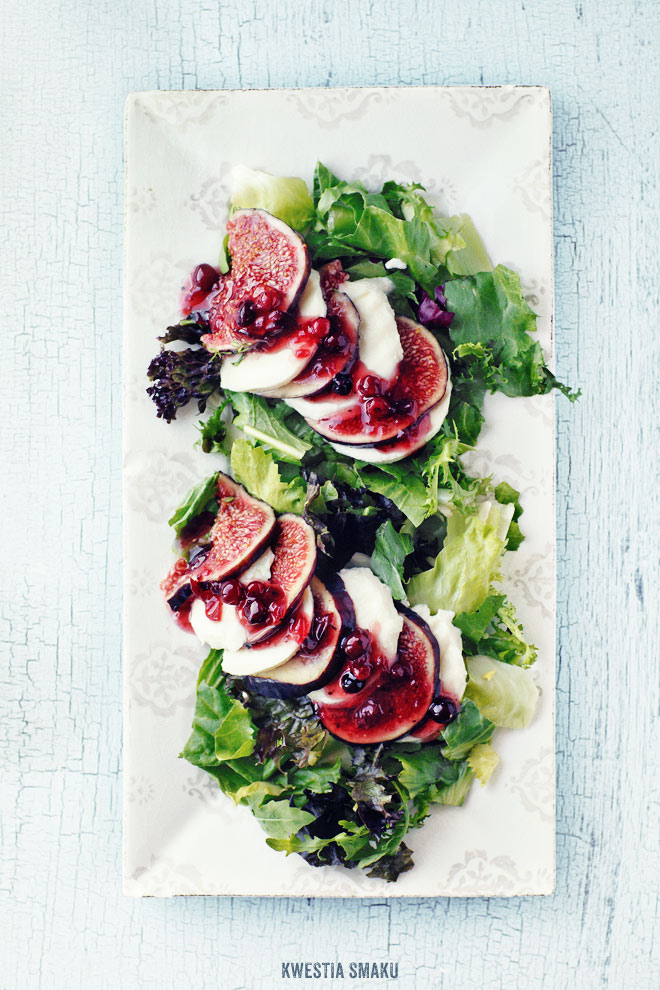 A delicious, healthy and easy to make salad featuring some of my favourite ingredients: figs, cheese and a sweet-sour dressing.
Ingredients 1 serving:
• 2 figs
• 1 ball of mozzarella (125 g)
• Mixture of salads
Cranberry Dressing:
• 2 tablespoons cranberry (from the jar)
• 1 tablespoon honey
• 2 teaspoons lemon juice
• freshly ground black pepper
• 1 teaspoon extra virgin olive oil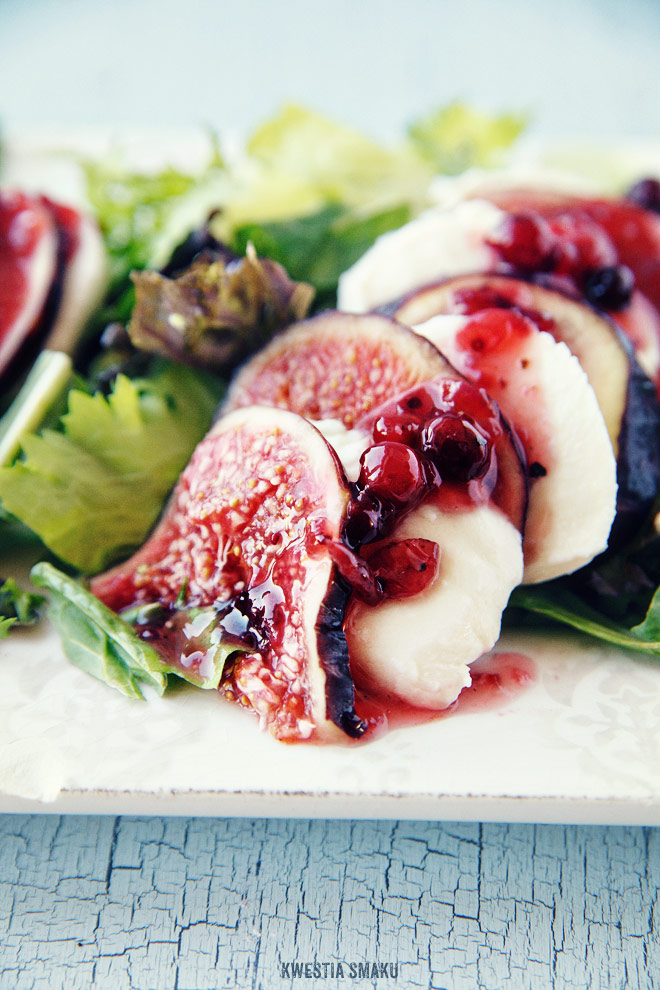 Mix dressing ingredients in a bowl. Place lettuce on plater, on top put the slices of mozzarella interspersed with fig slices. Pour over the dressing and serve.
Keep up with Project Fairytale
Facebook / Pinterest / Twitter
0