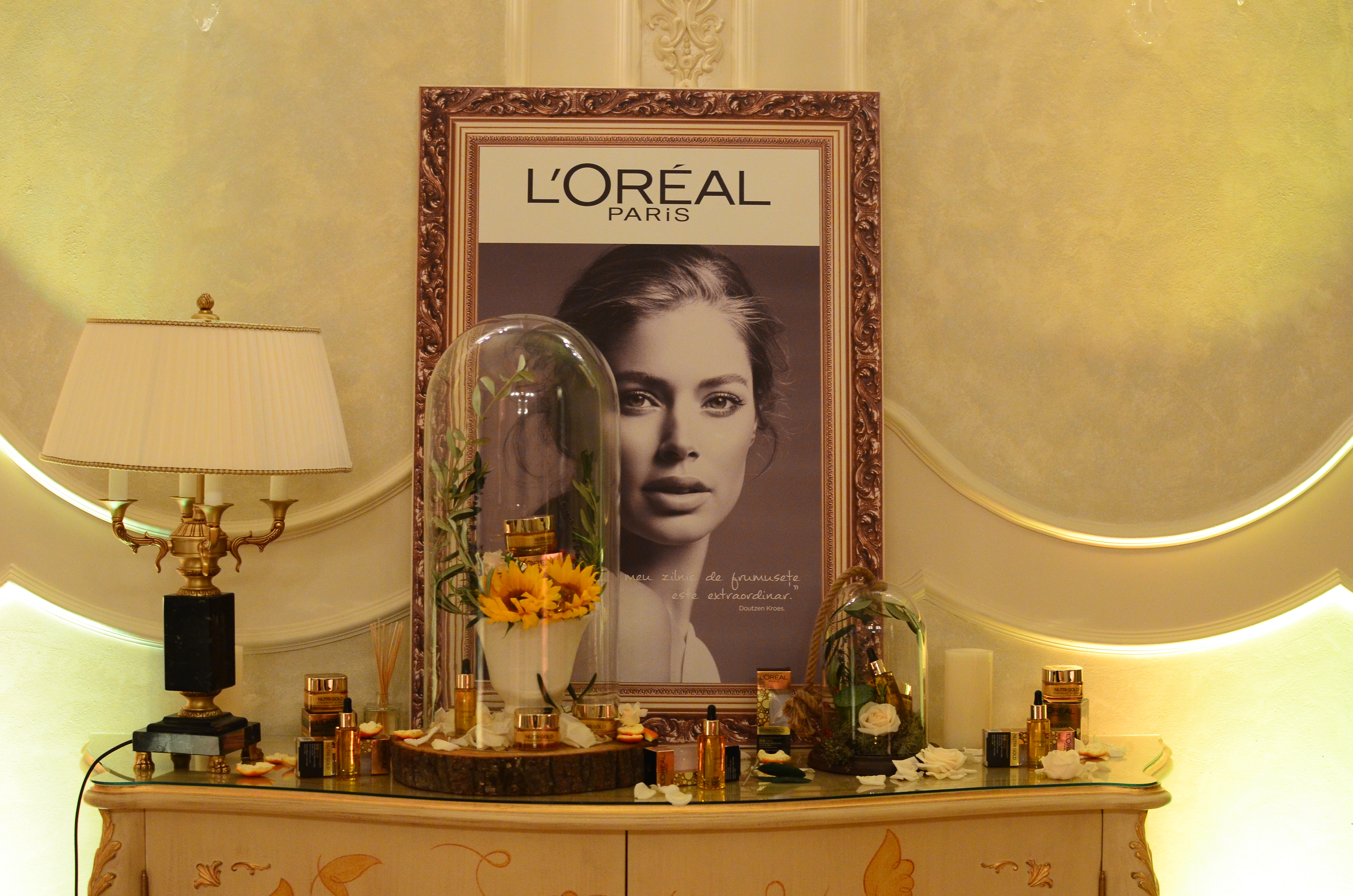 Last week I attended a L'Oréal event in Bucharest (I was telling you about it here), in a dreamy setting, and the new Extraordinary Oil was revealed.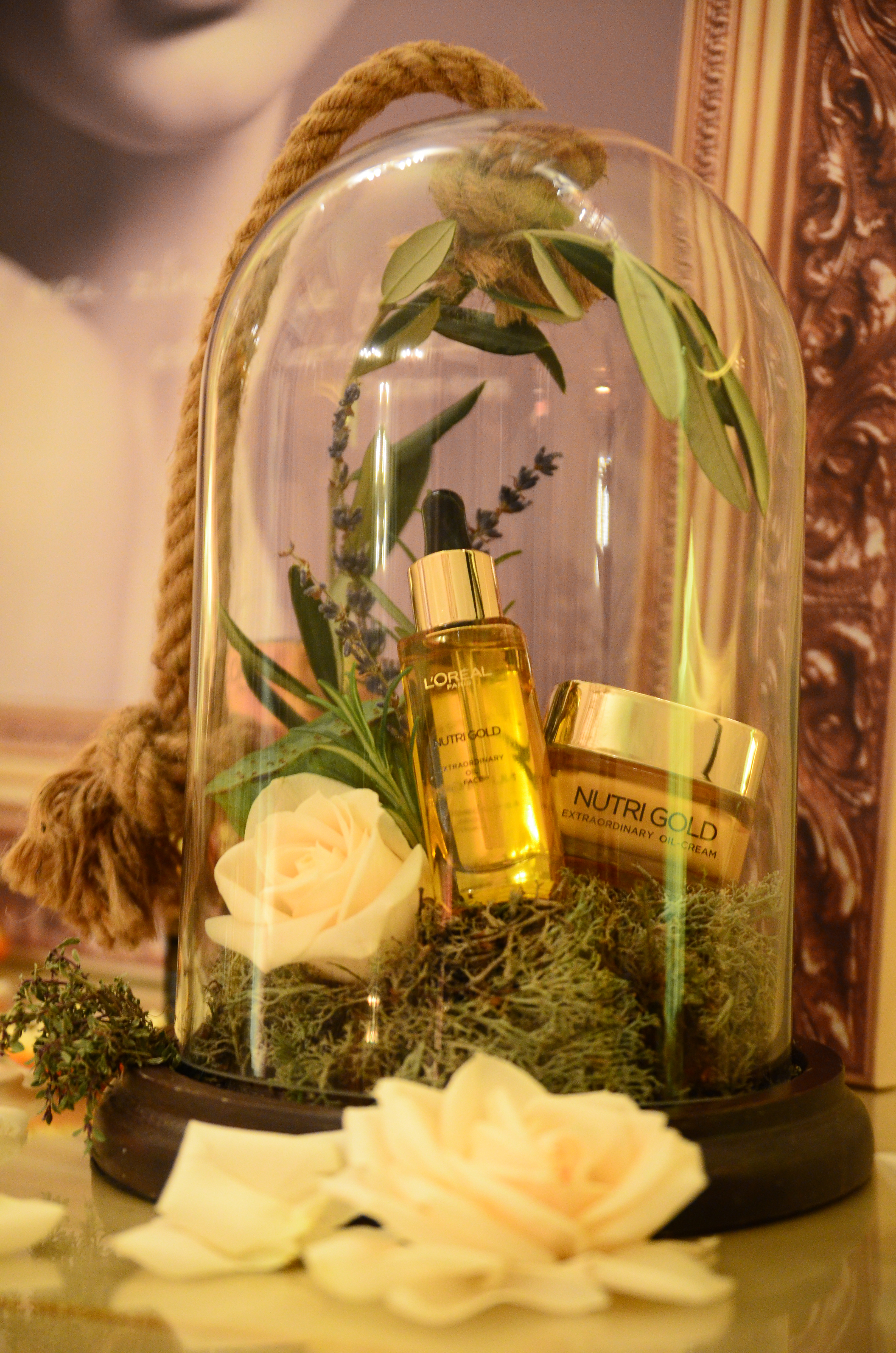 The face oil is a new generation of ultra-fine dry oils, with a light texture, that enters in the skin immediately without leaving a greasy film on the skin. The oil is made from 8 essential oils, selected for their anti-age and antioxidants characteristics, and contains 98% natural ingredients. Its oriental scent will caress your senses.
This range is perfectly adapted for all women with dry, dull or tired skin.
And here are some advice on how to use it:
1. Daily – morning or evening, the Extraordinary Oil for face and neck for a glowing and nourished skin.
To reveal the radiance of the skin:
Every morning, apply 3 drops and stretch across the face. Rub strumming fingertips.
For a nutritive care:
Each evening, drop 4/5 drops in your hands. Apply to face and neck and put pressure on the forehead and cheeks.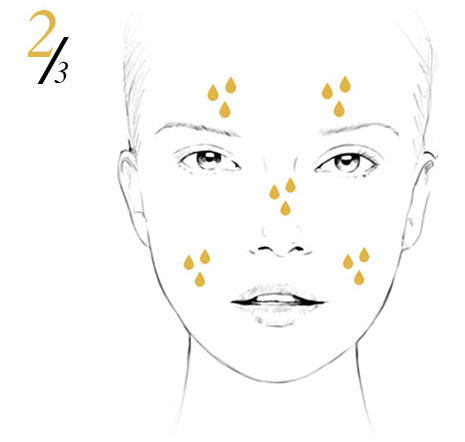 2. Sensorial experience – Beside the daily use, the Extraordinary Oil Face and Neck Age Perfect could be a sensorial experience in itself.
Under your face cream
In the morning, apply by rotary movements 3 drops on the face and let it penetrate before applying day cream.
In the evening, massage gently, before applying your night cream to revitalize your skin.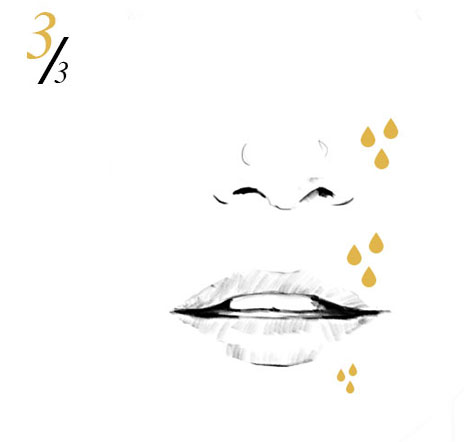 2. Beauty tips – More punctually Extraordinary Oil Face and Neck Age Perfect can be used to nourish and illuminate vulnerable areas of the face, or bring a touch of sparkle to the complexion.
On dehydrated areas
A nourishing drop on dehydrated areas of the face: cheeks, nose, chin, etc.
To illuminate as a final touch
A drop placed precisely on the cheeks for an instant glow.
Under the makeup
To facilitate its application and increase its resistance.
Source for the last three images and beauty advice: L'Oréal.fr
Keep up with Project Fairytale
Facebook / Pinterest / Twitter
0