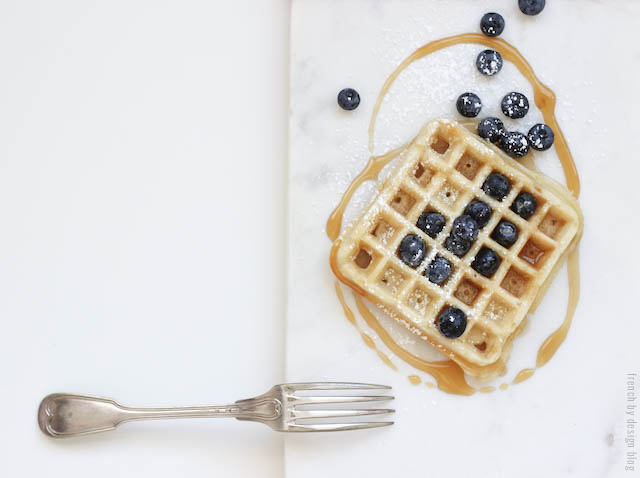 I am s sucker for nice presentation when it comes to food and especially desserts. So when this beautiful picture popped somewhere in my online feed, I instantly clicked on it and adored the fact that it seemed so easy to make… And with a such spectacular result (might try for breakfast on Valentine's Day).
For 10 waffles (I think I will halve the quantities, otherwise I will be forced to eat them all):
2 eggs
2 cups of flour
1 3/4 cup of milk
2 Tsp of vegetable oil
1 Tsp of white sugar
4 tsp of baking powder
1/4 tsp of salt
1/2 tsp of vanilla extract
For the complete recipe and more stunning images visit FrenchByDesign.
Keep up with Project Fairytale
Facebook / Pinterest / Twitter
0