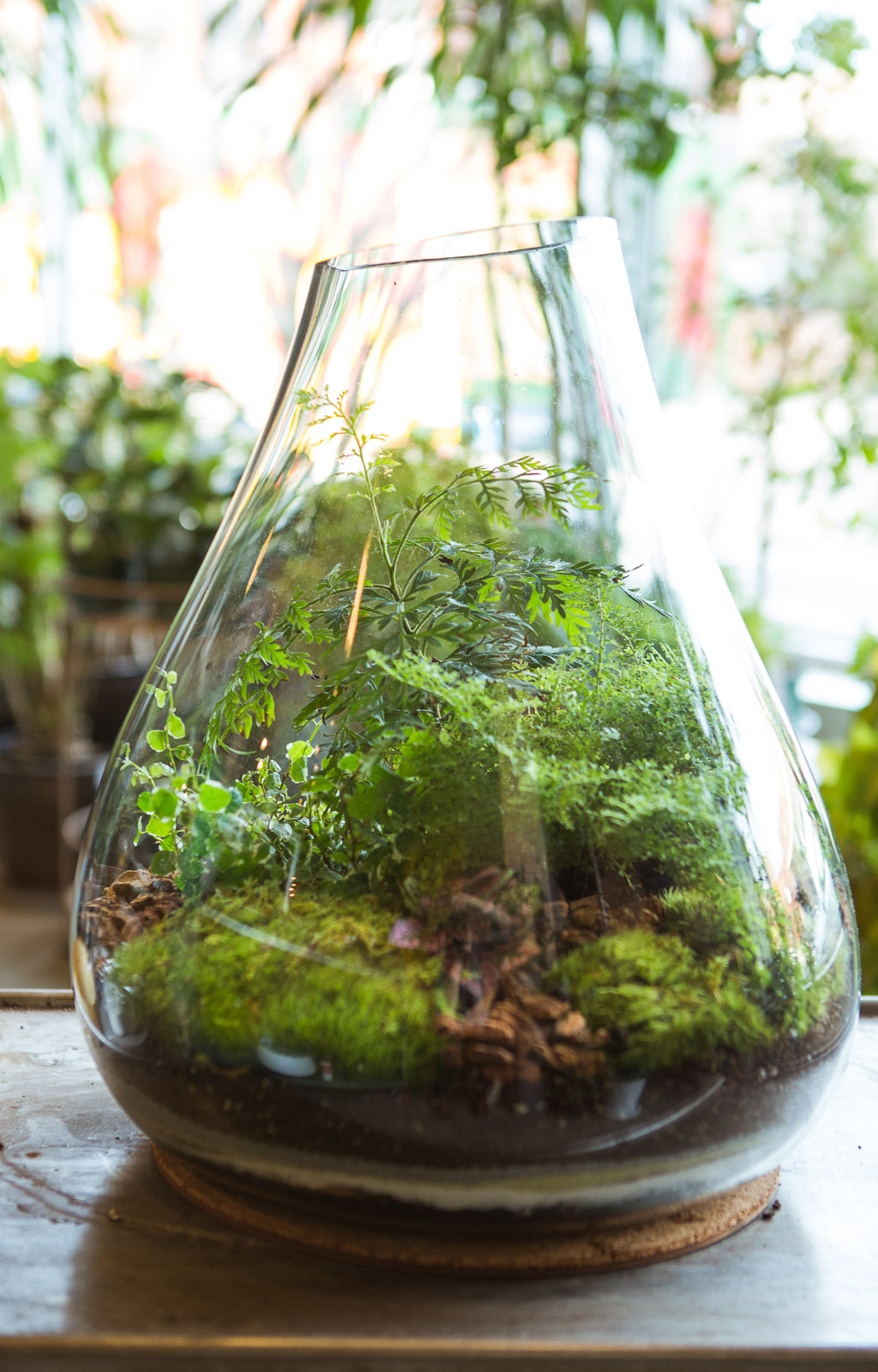 Let's start the week with a new DIY project. As I previously stated I am a very big lover of greenhouses for the inside atmosphere and the way they can transport me to specific childhood moments. Unfortunately I don't have the possibility of building myself a greenhouse or even a conservatory, so I will probably go for a terrarium. Easier to make, with a considerable smaller investment :p and more suited for an apartment in Bucharest. I found this DIY online and from the looks of it doesn't seem too difficult and the end-result looks pretty stunning.
First, these are the things you must have for making your terrarium at home:
Lava Rock: it will act as a drainage system for your terrarium
Charcoal: will act as a water filter, keeping the plant roots clean
Potting Soil: typical potting soil is perfect for tropical plants (I plan to use tropical plants, like in the green-houses I visited as child). If you plan to pot succulent or cactus terrarium you will need an adequate soil, you can ask your florist.
Step 1: Start by adding a layer of lava rock at the bottom of your container. Next, add a layer of charcoal and then add a layer of potting soil. You can also add some layers of colored sand before the potting soil, for a more pleasing visual effect, especially if you wish to color coordinate with the plants above.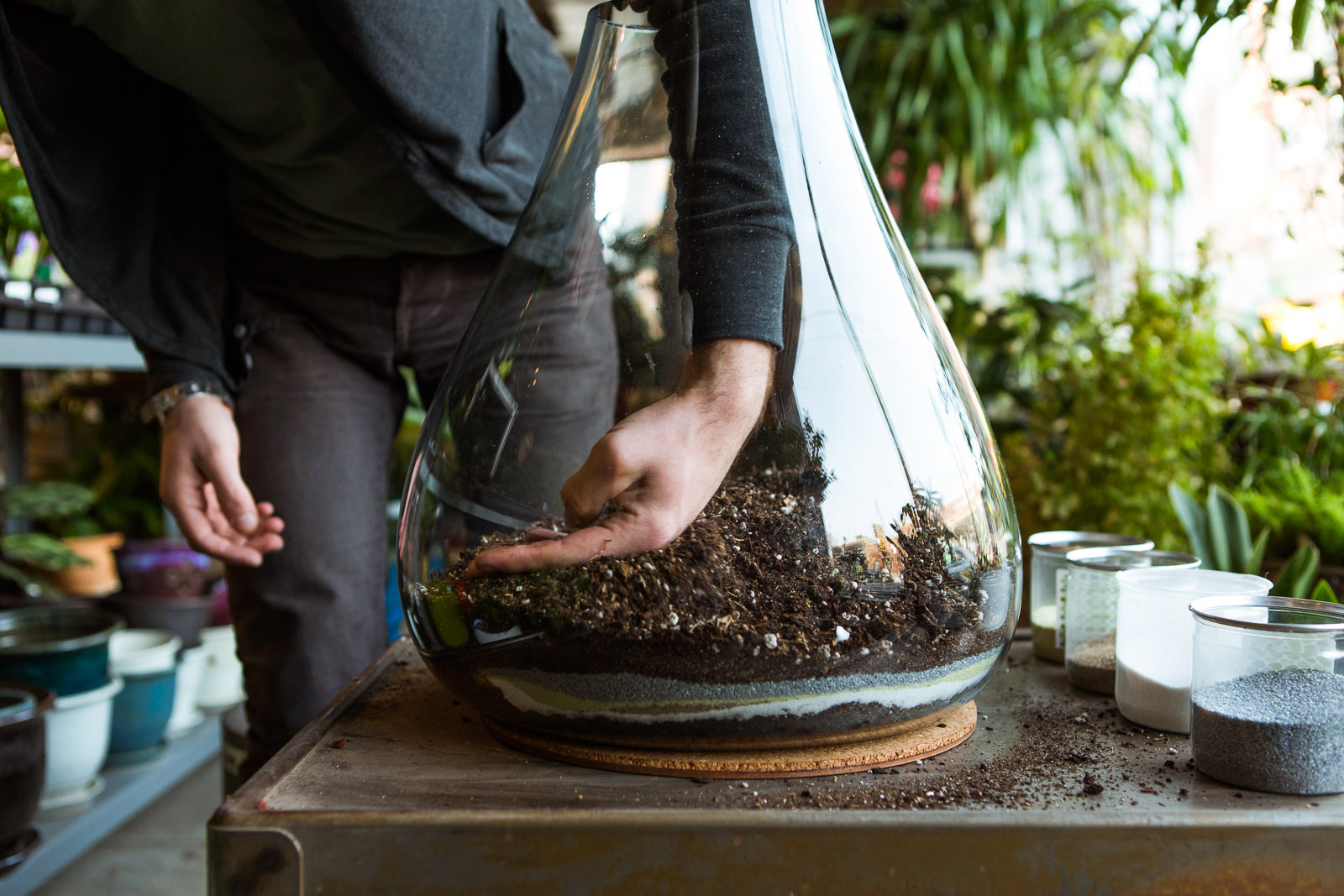 Step 2: Continue with the plants and the live moss.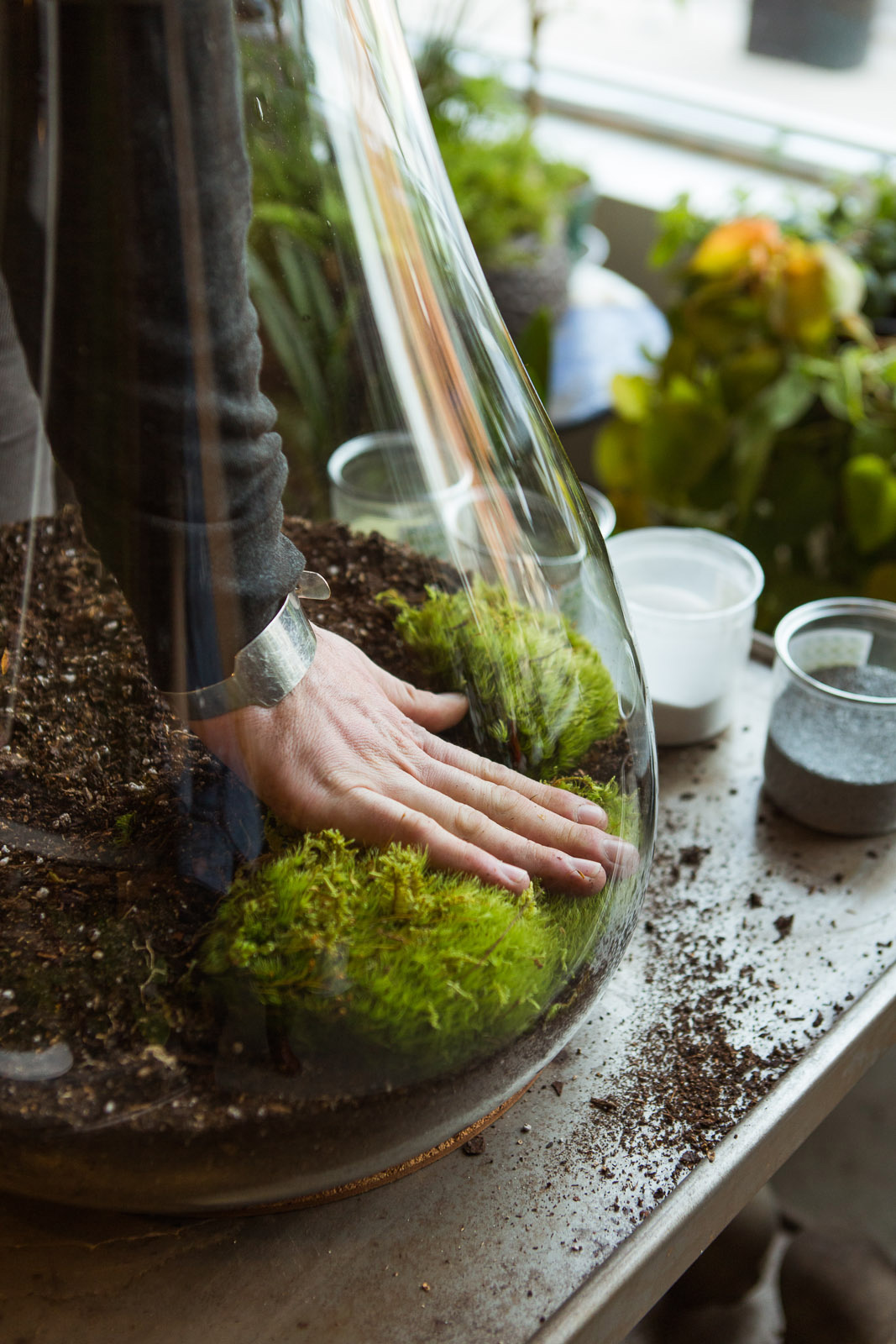 For ease, work in groups of three or five plants. "The odd number looks great in containers, and the live moss helps fill things out to feel like the forest floor without…making things overly claustrophobic," says Sprout Home expert Sarah Trover.
The plants should be extracted from their containers, the soil on their roots gently removed and they should be planted in the sports you chose for them. The moss will just be put in place, it does not require "planting".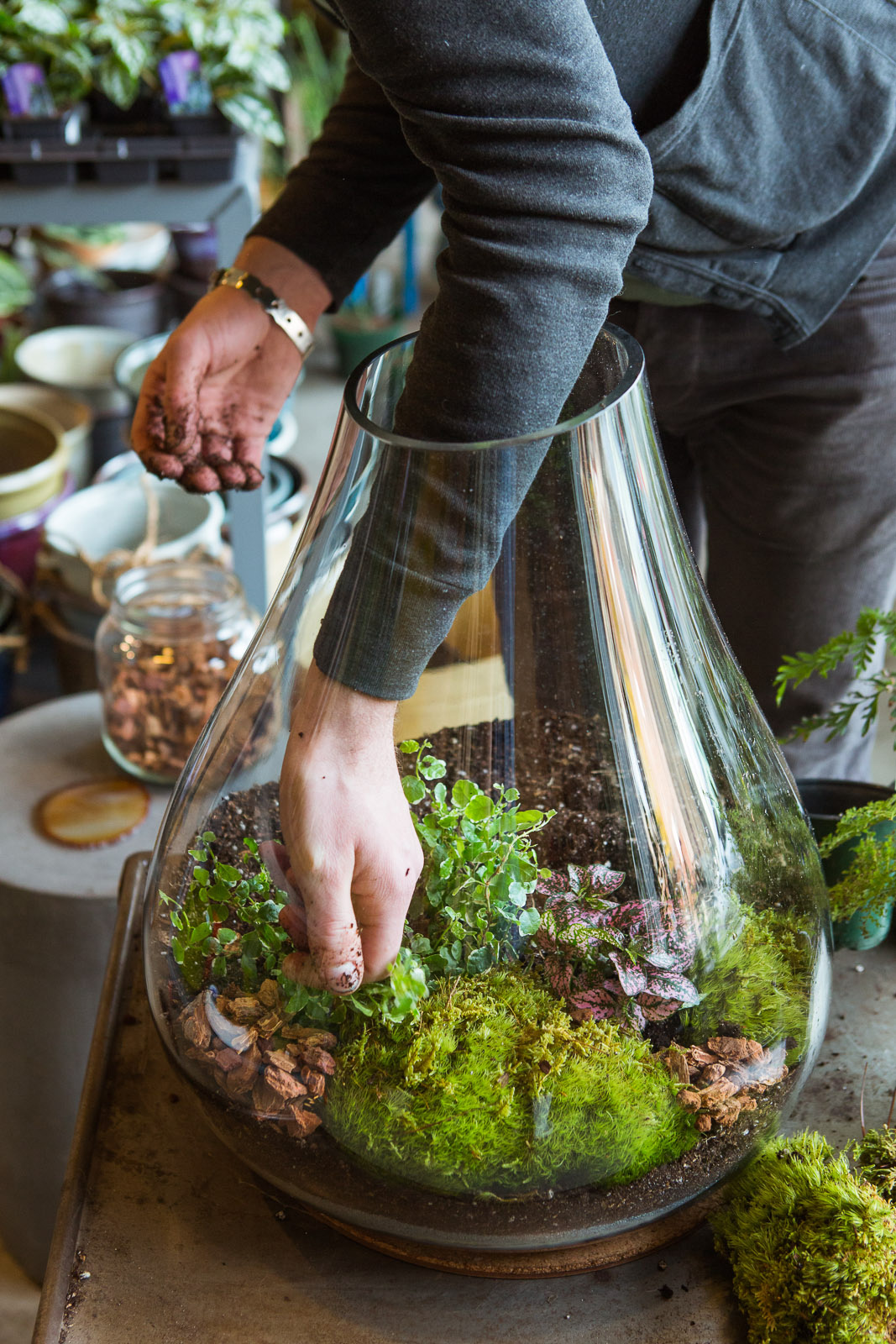 Et voilà! Your terrarium is ready!
Via Refinery29
Keep up with Project Fairytale
Facebook / Pinterest / Twitter
0