Sure, you can choose a gorgeous prom dress from a formals' shop, department store, boutique or online prom shop, but if you are crazy creative, a little bold and certifiably wild, you might opt for something as inventive as … a Duct Tape Dress. Now in its fifteenth year, Stuck at Prom (sponsored by Duck brand duct tape) awards monetary scholarships to the teens who create the most uniquely creative prom gear, all made from duct tape.
The four judges base their decision on five categories, valued at 20% each: workmanship, originality, use of colors, accessories and duct tape. Ten couple's creative efforts are chosen, and the winner is decided based on on-line polling. Last year, the couple with the most votes received two $10,000 scholarships – one for each person – along with $5,000 for the school that hosted their prom.
Here are last year's (2014) Grand Prize Winners, Kechantra and Jeffery, who used 28 rolls of duct tape and spent 102 hours making their all-duct tape prom outfits: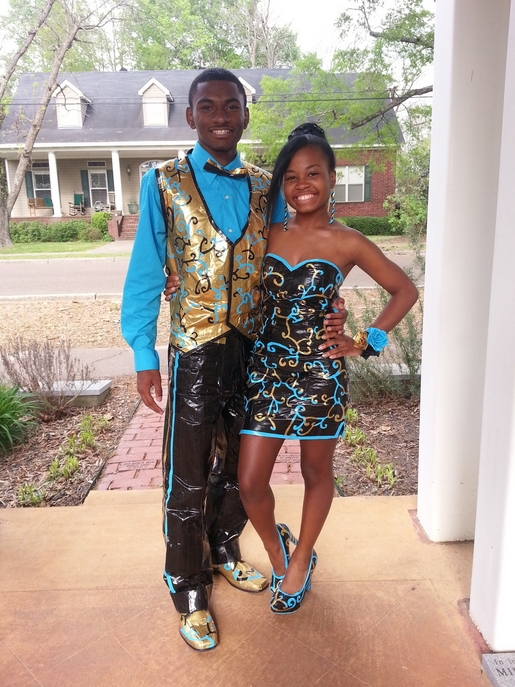 Image from stuckatprom.com
 2014 Second-Place Winners Ryley and Moss: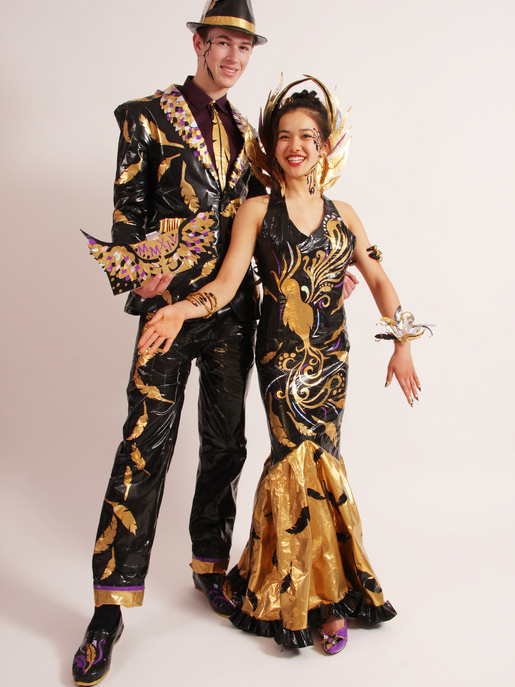 Image from stuckatprom.com
 2014 Best Purse Winner Mikael and Michelle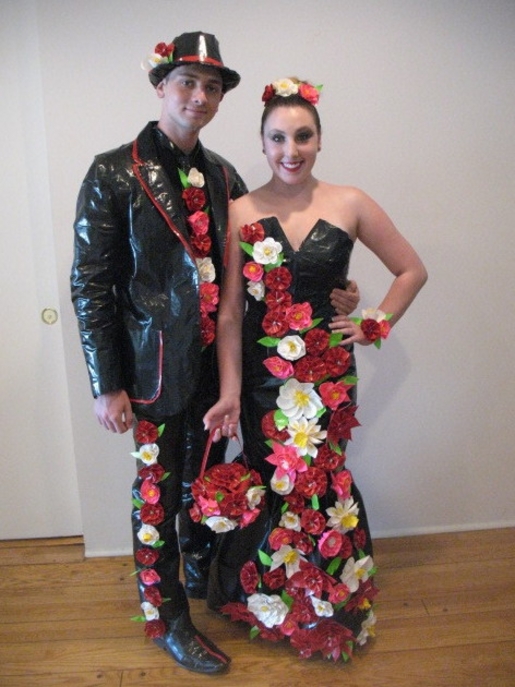 Image from stuckatprom.com
Here are Caden and Ashton, who were the 2013 Grand Prize Winners – yes, everything is made of Duck brand duct tape: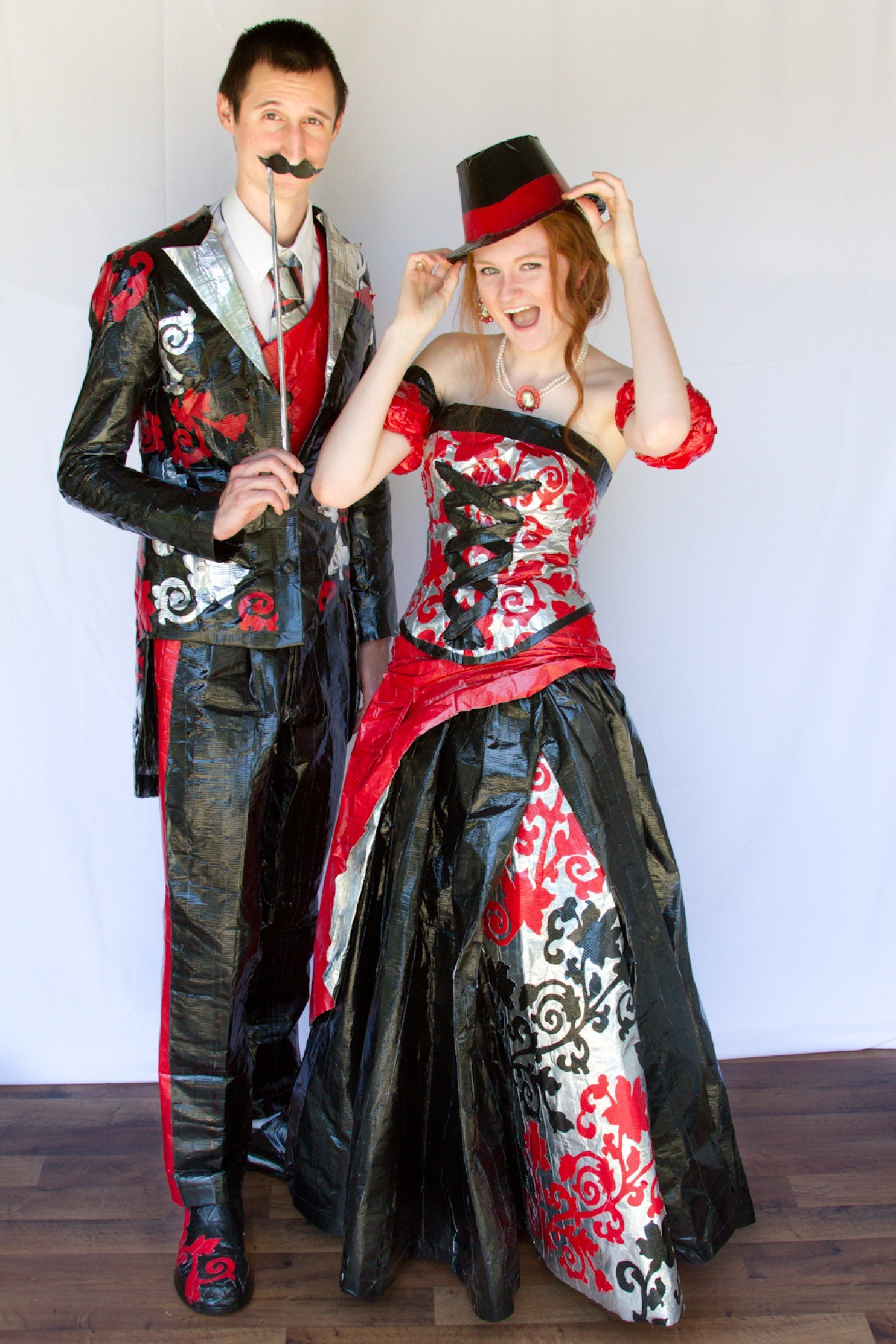 Image from stuckatprom.com
2013 Runner-up Ashley and Ian (below)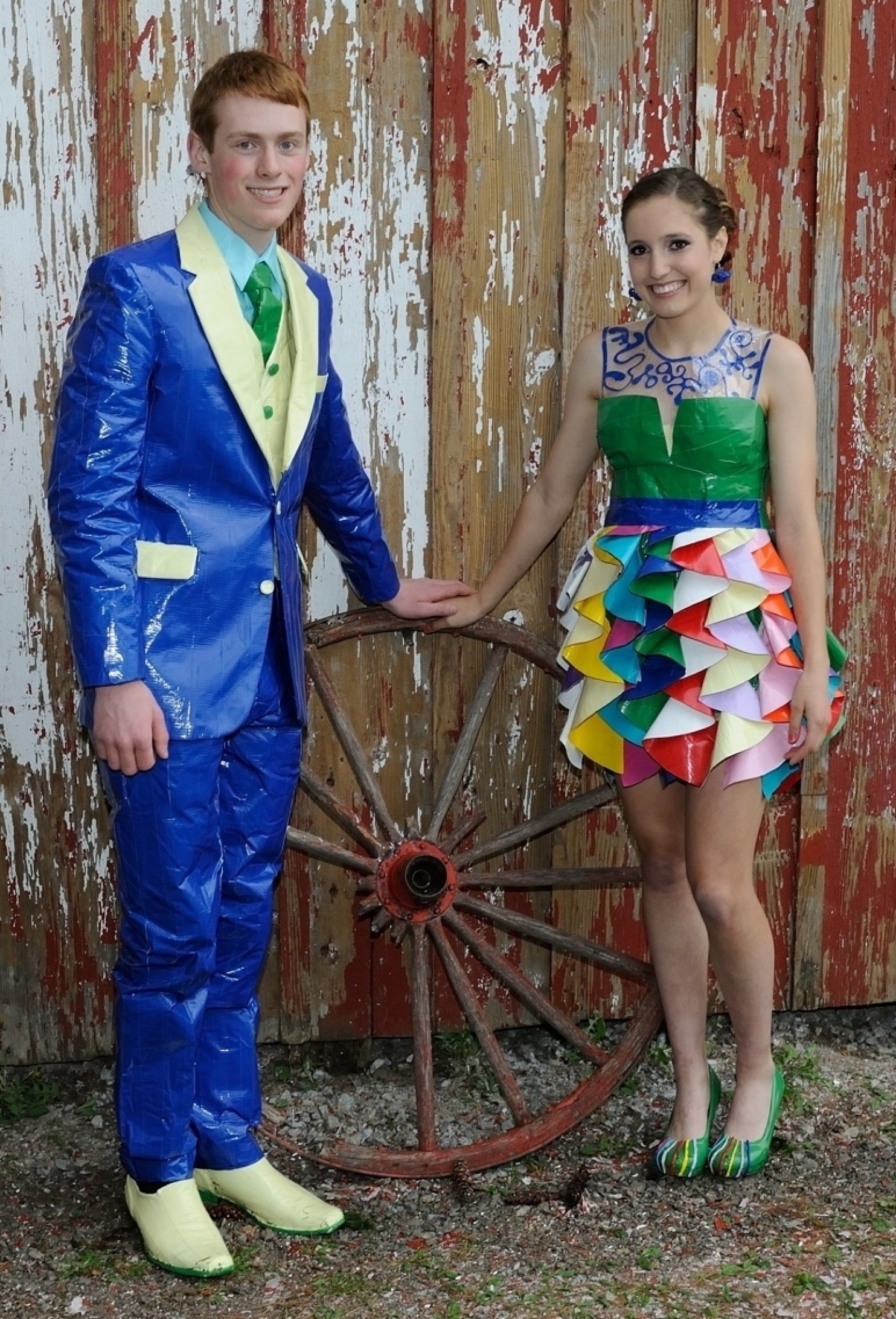 Image from stuckatprom.com
 2013 Runner-up Callie and Avery (below)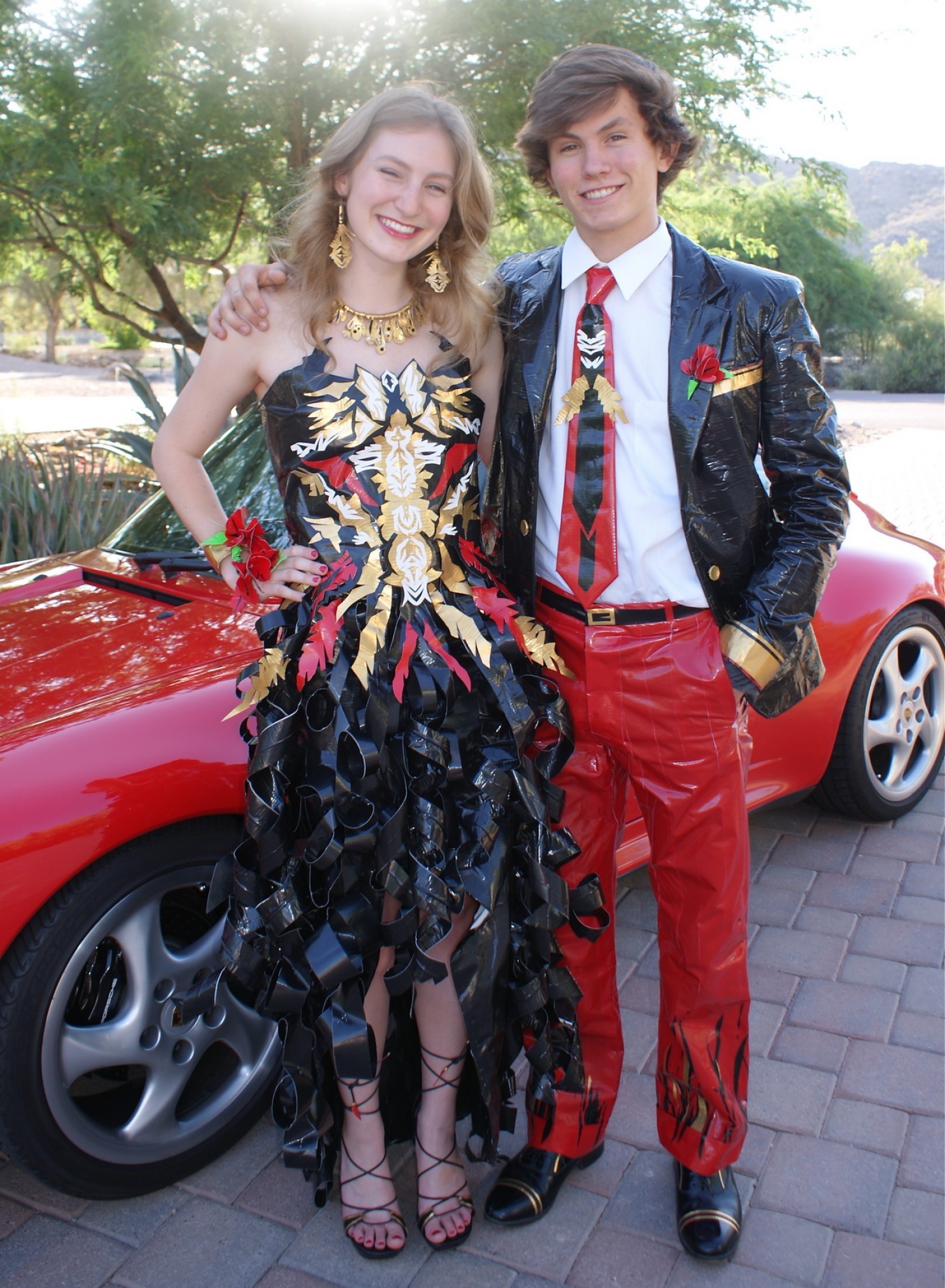 Image from stuckatprom.com
 2013 Runner-up – Haley and Autumn (below)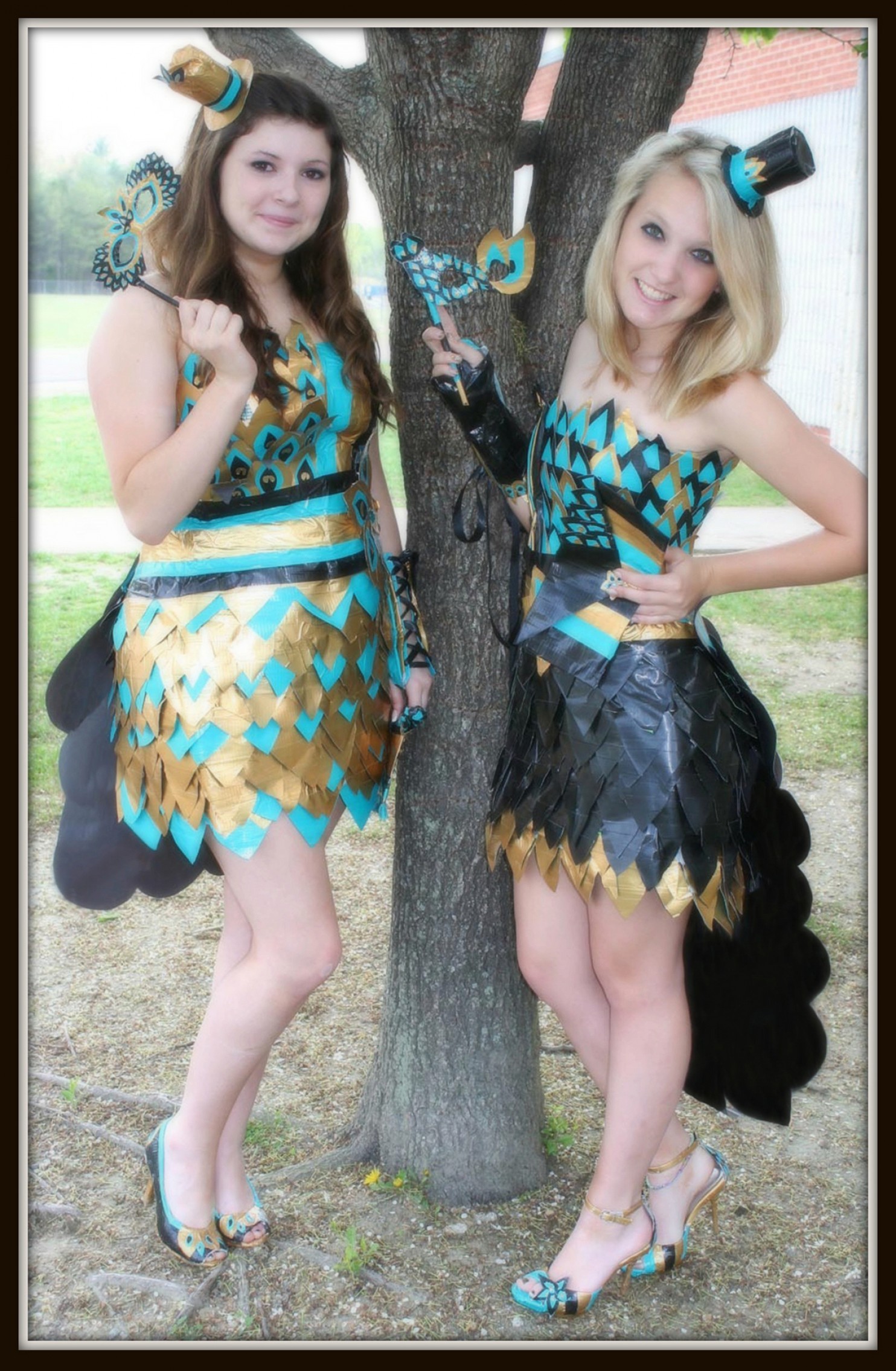 Image from stuckatprom.com
 2013 Runner-up Rebecca and Erich (below)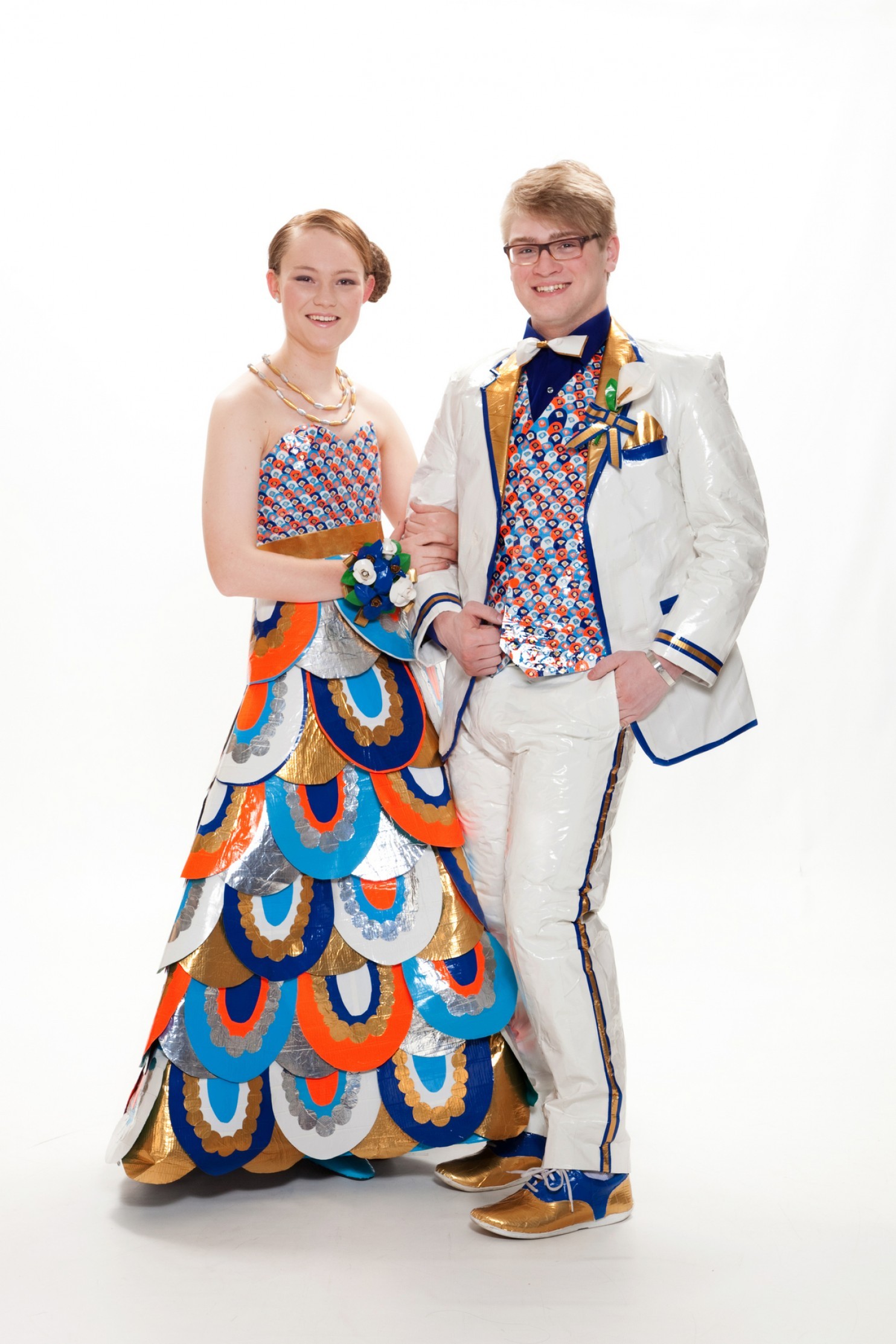 Image from stuckatprom.com
 2013 Runner-Up Valerie and Michael (below)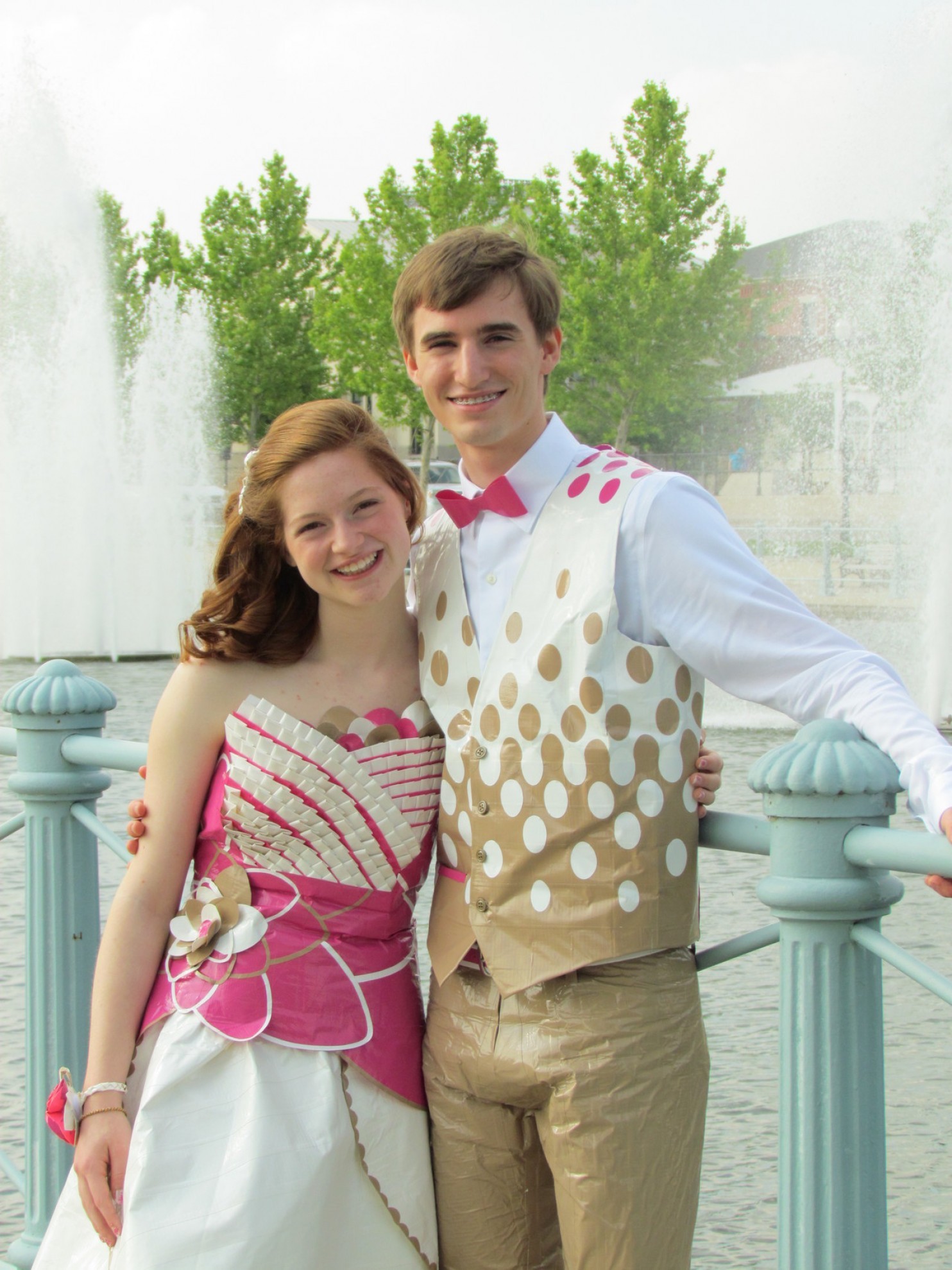 Image from stuckatprom.com
2012 Fifth Runner-up Yvonne and Kevin used 48 rolls and spent 165 hours on their outfits, seen here: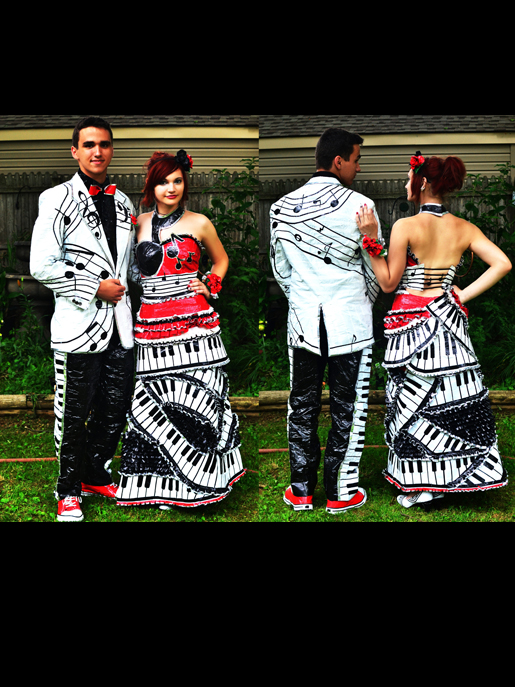 Image from stuckatprom.com
Make Your Own
If you have at least 100 hours and a lot of creative energy, you can make a duct tape dress, and there's a Wiki How featuring detailed instructions and video.
Pre-Fab
Shop from prom stores or online for boutique prom dresses. If you shop stores with a large inventory, you can find dresses that won't resemble gowns worn by other prom attendees. For example, here are a few quick examples of dresses which will definitely make a statement and won't require many crafting skills on your part. They can easily be found online.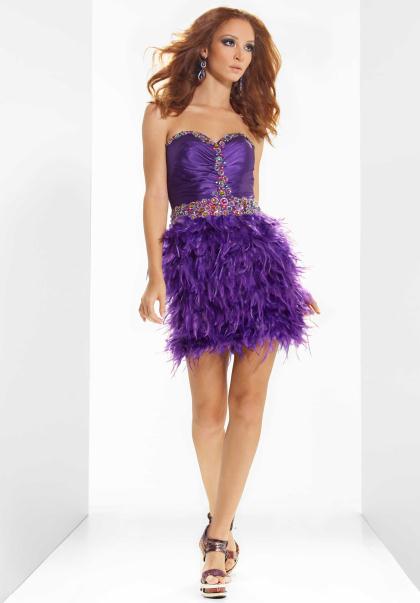 Image from peachesboutique.com
Bright purple, feathers and rhinestones, oh my! This wholly unique mini Riva Dress Style L901 features a strapless, sweetheart neckline, ruched bodice, accented with multi-colored stones at the center of the bodice and a faux belt of the multi-colored stones.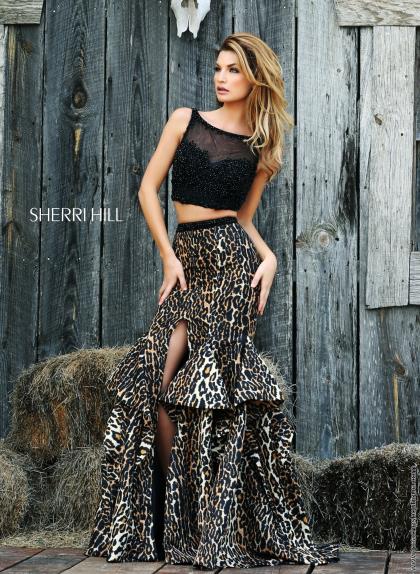 Image from peachesboutique.com
You'll give the guys jungle fever if you choose this two-piece leopard print 32223 dress from Sherri Hill. Edgy, fashionable and unique, it features a beautiful fitted cropped top, a fully beaded illusion neckline. The fashion-forward skirt features a beaded waistline to coordinate with the top's neckline. A center front slit adds more than a hint of sexiness and allure.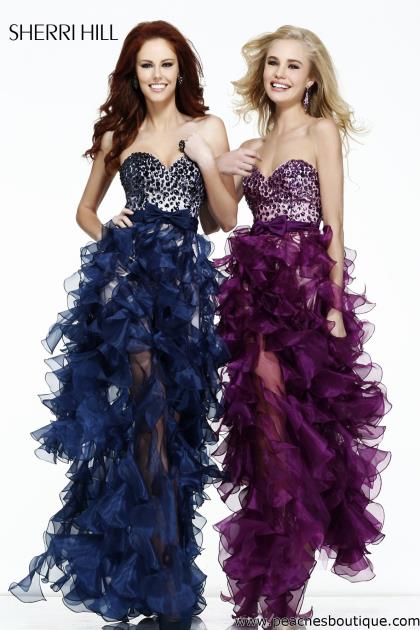 Image from peachesboutique.com
If you are looking to stun your classmates, this is the dress (Sherri Hill Style 21158 ) to choose. The sweetheart neckline strapless empire-waist dress features complex, detailed, iridescent high-quality beading. The skirt is a clever high-low amalgam of organza ruffles.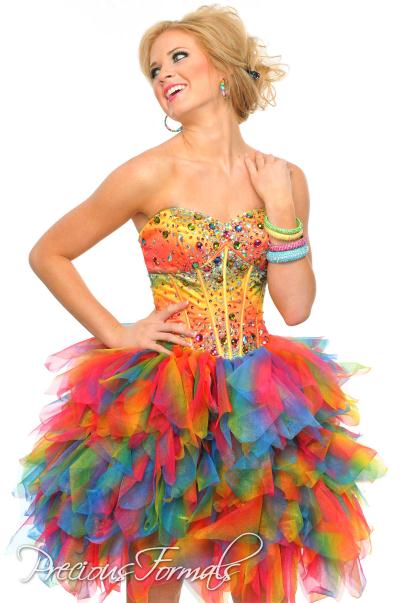 Image from peachesboutique.com
When someone asks you what color your prom dress is, you get to respond, "All of them!" when you chose this Precious Formals dress P46625. Whimsical, charming and reminiscent of Mardi Gras or the Caribbean, this multi-colored, super fun mini dress is the epitome of fit-and-flare, with a rainbow bodice, replete with blingy, sparkly stones and a defined corset that laces up the back of the dress. Beads embellish the neckline. The colorfully clever skirt is made of layers of tulle.
Be Bold
Define what bold means to you by your choice of prom gear. We know you'll look great!
0