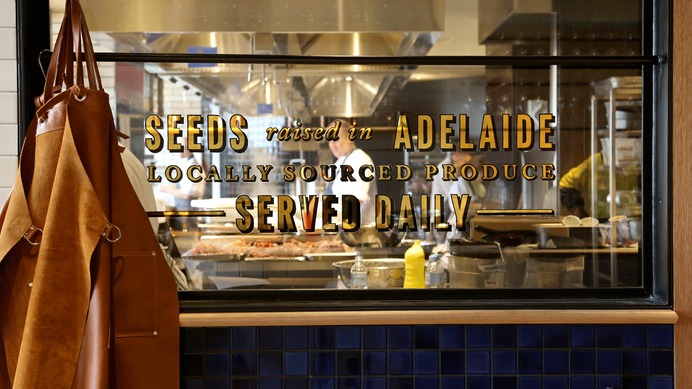 We all dream of going to sample food from the culinary geniuses of some of television's leading lights. Celebrity chef, Sean Connolly has long been in the spotlight – especially for the last 5 years, as well as spending 11 years as the Head Chef at the famous Star City.
However, amidst all his triumphs in the culinary world, Connolly deemed his latest venture his most exciting yet. On October 10 of last year (2014) he launched his new restaurant down under in for Sky City. Connolly isn't foreign to opening new restaurants in the major cities in Australia and New Zealand. He's previously launched The Grill by Sean Connolly in Auckland, New Zealand as well as having insurmountable success with the revered Astral inside the aforementioned Sydney casino.
Connolly's creativity has led him to become one of the most respected chefs in the Southern Hemisphere. He landed honours such as Chef of the Year from the Good Food Guide. And there aren't any signs of him letting up just yet with Rip It Up declaring his new restaurant as "a world-class establishment, with many quirky interior decorations and additions."
The restaurant simply named Sean's Kitchen is a focal point of the Adelaide Casino's culinary offerings and features a ham museum – yes, that's right, a ham museum. Said museum features a plethora of hams from all over the globe. The restaurant sources some of the best produce from South Australia and serves it in only the way Connolly knows.
Since the official opening, Sean's Kitchen has been a revelation attracting thousands of people weekly. For the most part the restaurant has been fully booked during evenings and especially at the weekends.
Here's a brief look at some of the preparations that went into the restaurant before Connolly opened Sean's Kitchen showing the man himself sourcing the best produce, suppliers and venue for his latest venture.
The spurt in the amount of celebrity chefs launching boutique restaurants in casinos has risen drastically in the last 10 years. Predominantly this is because of the impact that online gaming has had on establishments such as the Adelaide Casino. Before the launch of online portals, physical casinos only had to compete with their surrounding casinos unlike today's competitive playing field.
With many casinos having to compete with online casinos and their 'practical nature,' many casinos have fallen by the wayside because of spiraling losses. Reputable portal InterCasino stated on their blog that online players don't have to part with money for things such as "transportation and gas" unlike if they were to venture to physical casinos. And these are factors that have seen many people stop going to casinos and playing online. But it isn't all bad, because it's made many casinos rethink their game plans and business models. Hence why casinos such as Adelaide Casino see Sean Connolly as a way to attract a new clientele to their complex. Celebrity chefs are great press for casinos and they offer fine dining options that attract the "foodie generation" that is seemingly a huge "movement" right now.
If you have visited Sean's Kitchen or any other celebrity chef-run restaurants, let me know what your experience was like – I'd love to here from you.
Keep up with Project Fairytale
Facebook / Pinterest / Twitter
0