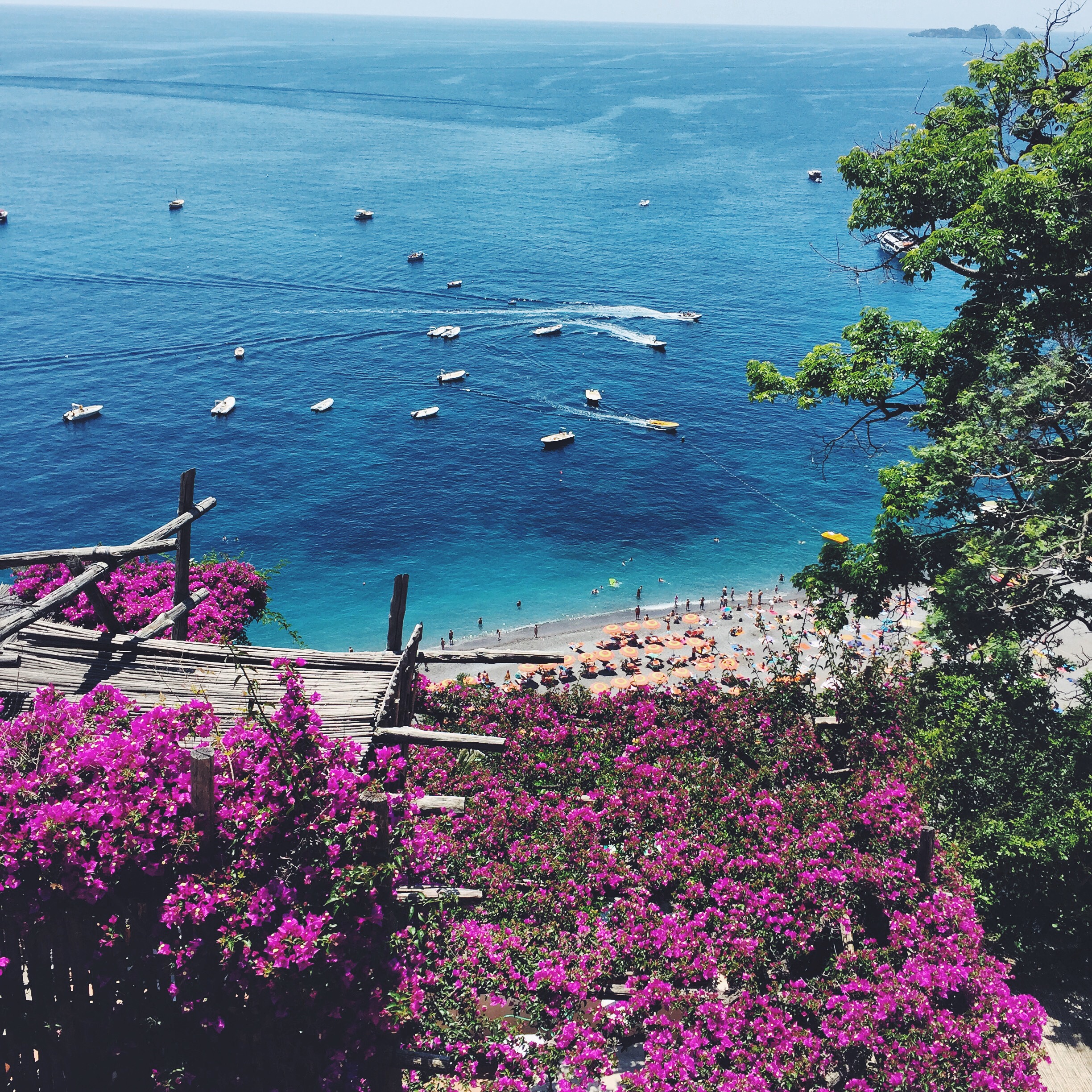 Positano
So I've been MIA the last few days but not without a reason. And a very good reason, for that matter. I took a short holiday, convinced Denisa to come with me and we headed for the Amalfi Coast in Italy. And because these couples of days were like a fairytale, I thought I would share with you some pictures and some information.
I am considering doing this as part of the Fairytale Destinations section on the blog and sharing my travels with you. The only downsize here is the fact that I never carry a large camera with me and take all my photos with my phone. But I hope you will appreciate more the authenticity 🙂
So, as I said above, this weekend was a bank holiday in Romania so I decided to make a trip I planned for some time already as a preview of my summer vacation: I went to Salerno and, besides visiting the charming and (very) calm little town (in comparison with Napoli, at least), I took a day trip to Positano and Amalfi.
We took the plane to the Capodichino airport from Bucharest and landed in Napoli around noon. We took a bus from the airport to the Napoli Centrale train station and from there a train to Salerno. The train ride was very charming as we chose a Metropolitano train, which goes along the coast and makes stops in all the little towns like Pompei, Maiori, Minori or Vietri sul Mare. We gazed at the sea and enjoyed the beautiful villages perched on the rocks. We knew then that it's going to be a lovely weekend.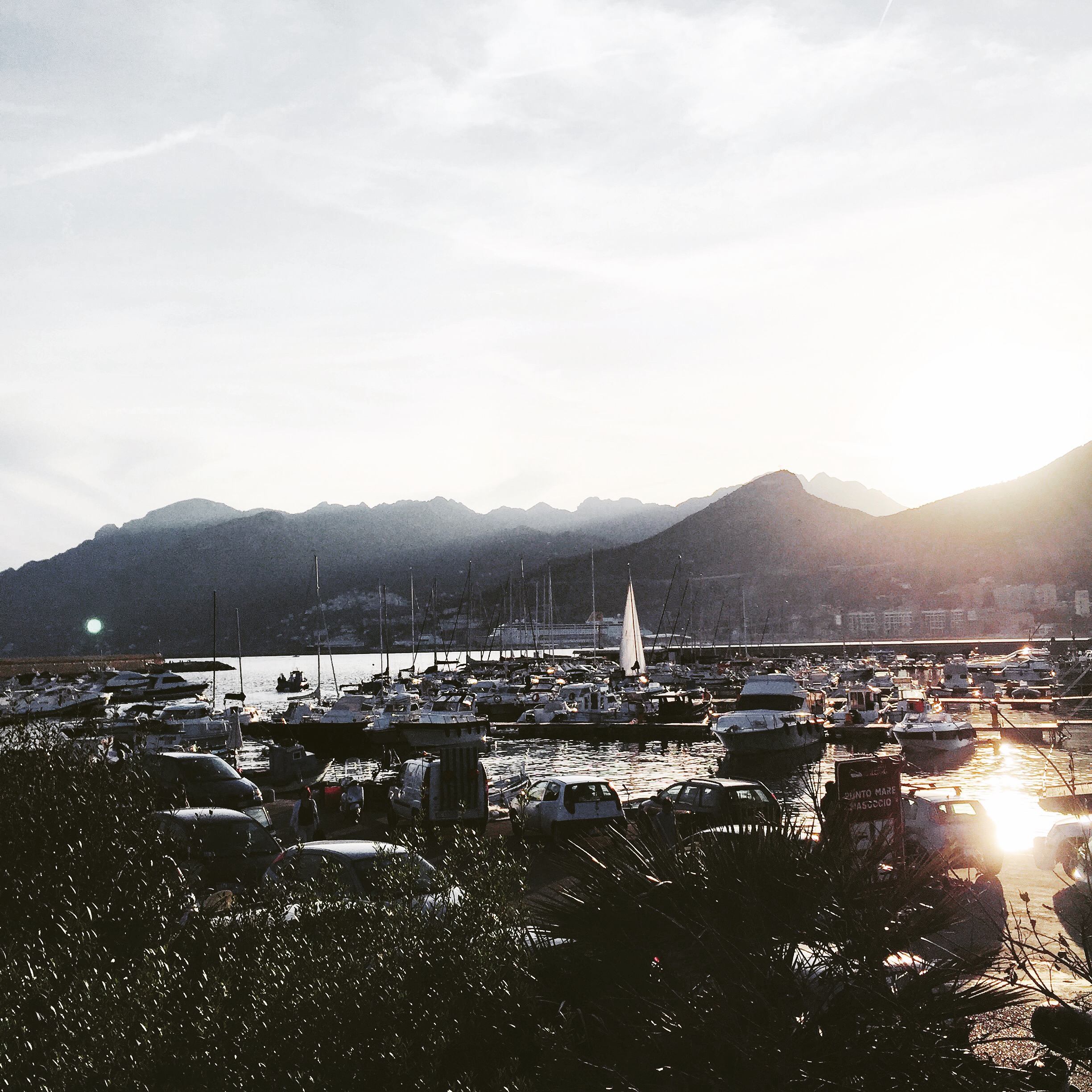 Salerno Marina
We arrived in Salerno and walked to our home for the weekend (it was more like climbed, as a big part of the town is built on hills). We then took a stroll by the sea-side (Lungomare di Salerno), admired the pretty sailboats and finished the evening with the most delicious pizza I ever had in Italy.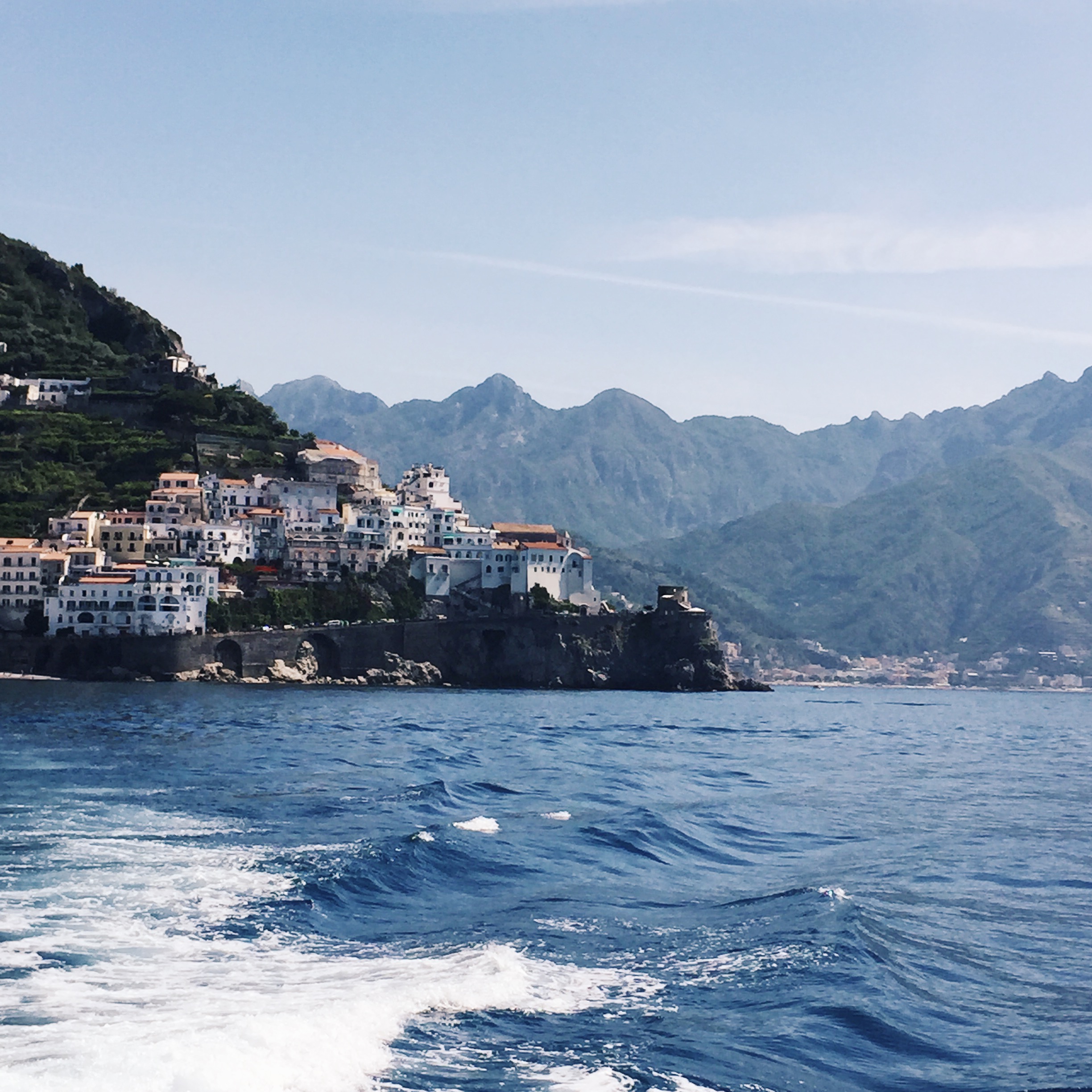 On the boat to Amalfi
The next morning we set sail for the coast, we took a boat that made a stop in Amalfi and Positano. We first visited Positano and decided to take the bus back to Salerno, to have also the perspective of the road we could only see from a distance from the boat. And as there is no direct bus from Positano to Salerno, we also visited Amalfi 🙂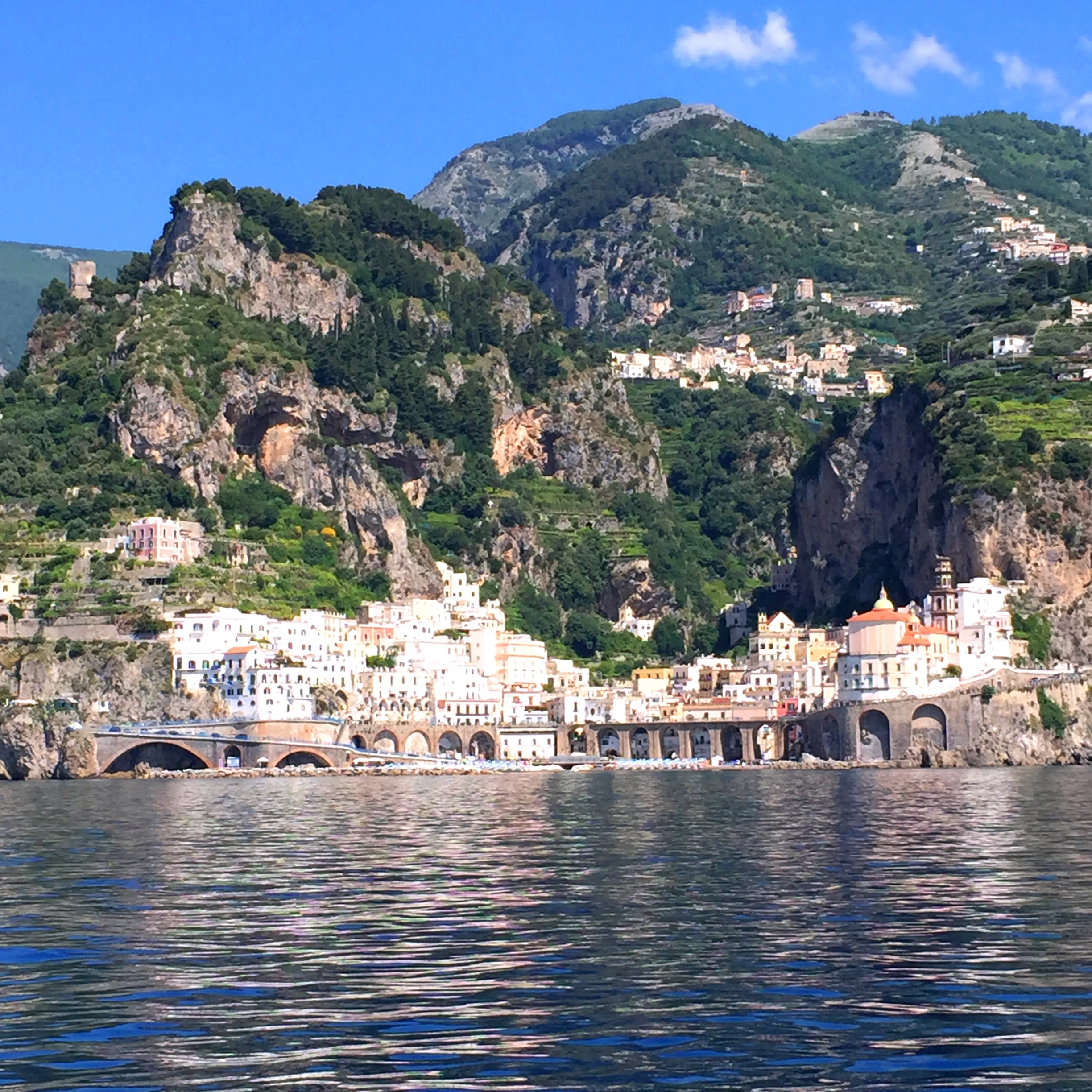 Atrani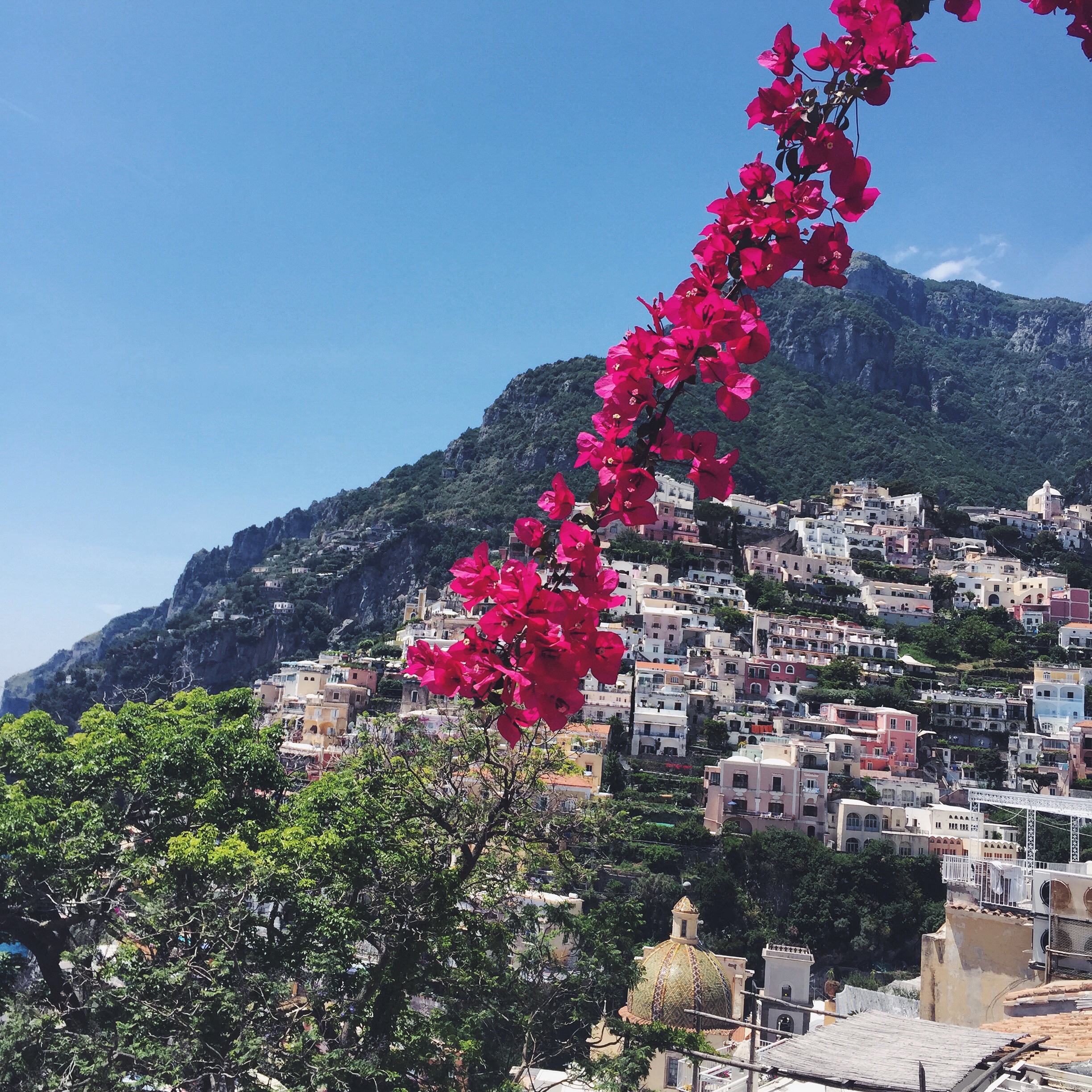 Positano
Positano is a dream, a real life dream that is prettier than any Pinterest photo and that looks absolutely perfect from any angle you are contemplating it. The beautiful villas and hotels, the charming little shops with handmade local crafts, the luxury shops and restaurants all make it the perfect spot for a romantic getaway or even for having some time for yourself, away from everything.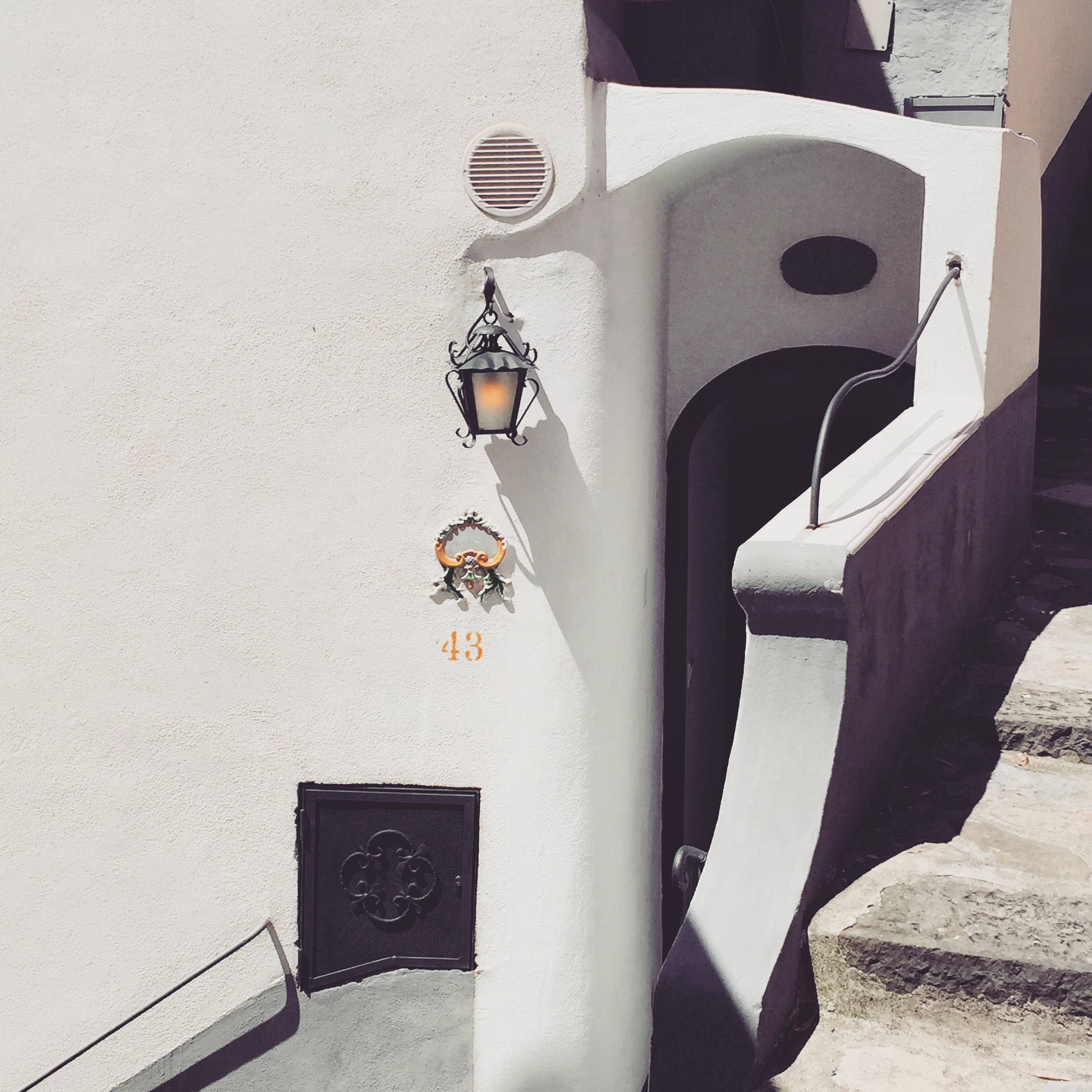 White streets
We spent the last day getting lost in the small streets of Salerno's old city center, unwinding with friends and Aperol Spritz and delicious food.
I cannot wait to go back again in July and discover more of this beautiful area, as these couple of days went really fast 🙂
Keep up with Project Fairytale
Facebook / Pinterest / Twitter
0