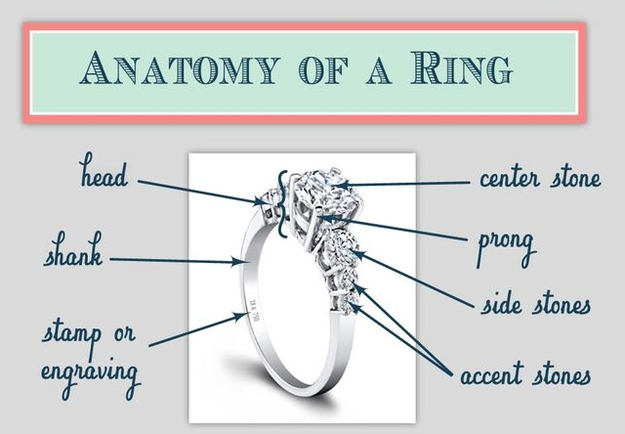 I a diamond girl. I love diamonds, I could get lost in their infinite sparkle, I sometimes go to jewelery shops just to admire beautifully cut stones. But I don't know why, when I think about the perfect engagement ring, I cannot settle with a simple round cut solitaire mounted in white gold… I'm more like a pink sapphire with two diamond baguettes… Or maybe black diamonds pavé? Or a huge emerald? Or an art-deco inspired model with a marquise cut center?
I am not saying that you need to choose it for yourself, but a hint about your favourite style couldn't hurt (I belive in the power of the perfect ring when assessing the potential of a marriage, you can say whatever you want on this, I won't budge). And how can you establish your favourite style without making a shortlist and then start eliminating until you reach the perfect one. And this is my starting short-list, it will probably suffer some changes in the near future.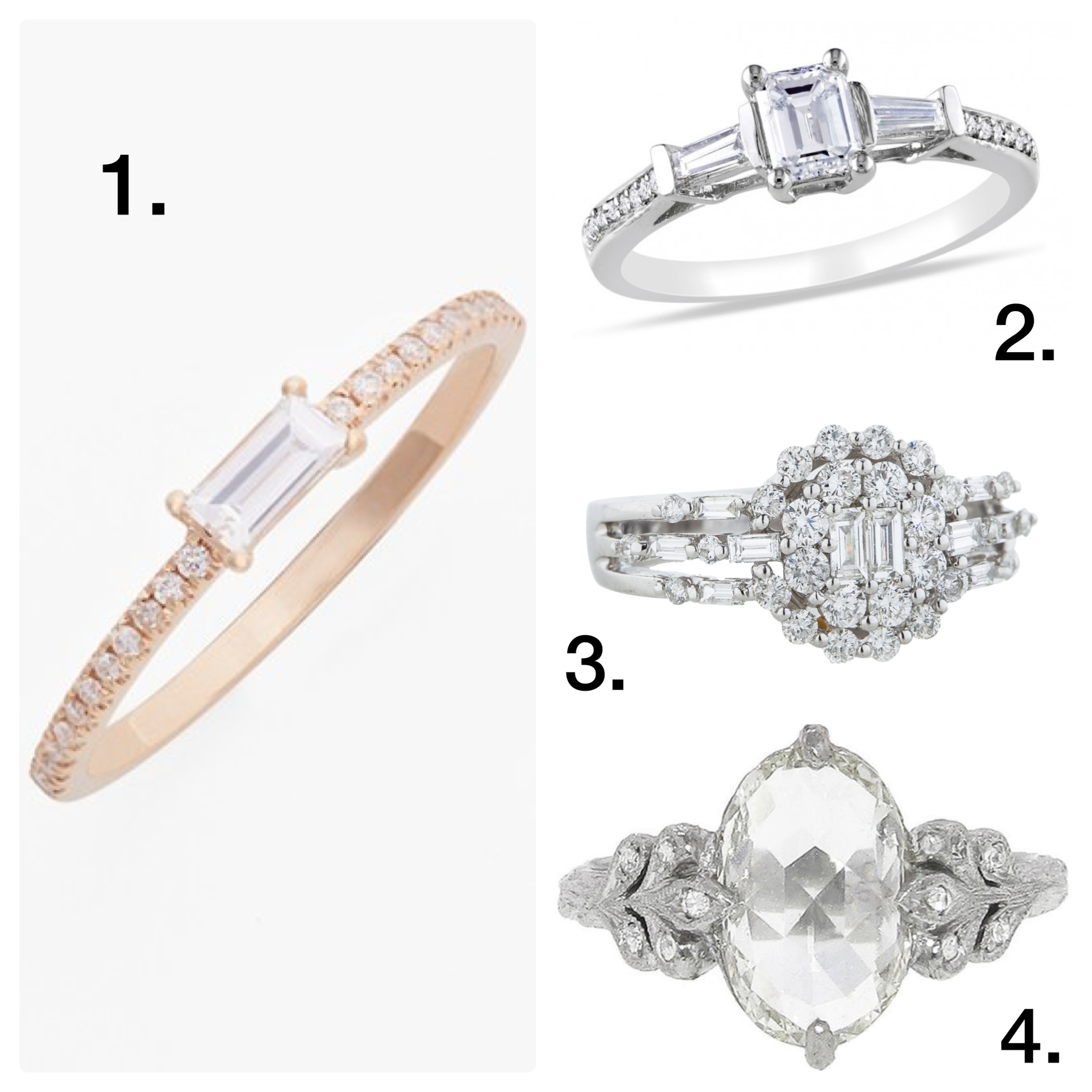 1. Bony Levy Stackable Baguette Diamond Ring
2. 3/4 CT Diamond 14K White Gold Engagement Ring
3. Diamond Cocktail Ring
4.Cathy Waterman Unique Rose Cut Moghul Diamond Oak Leafside Ring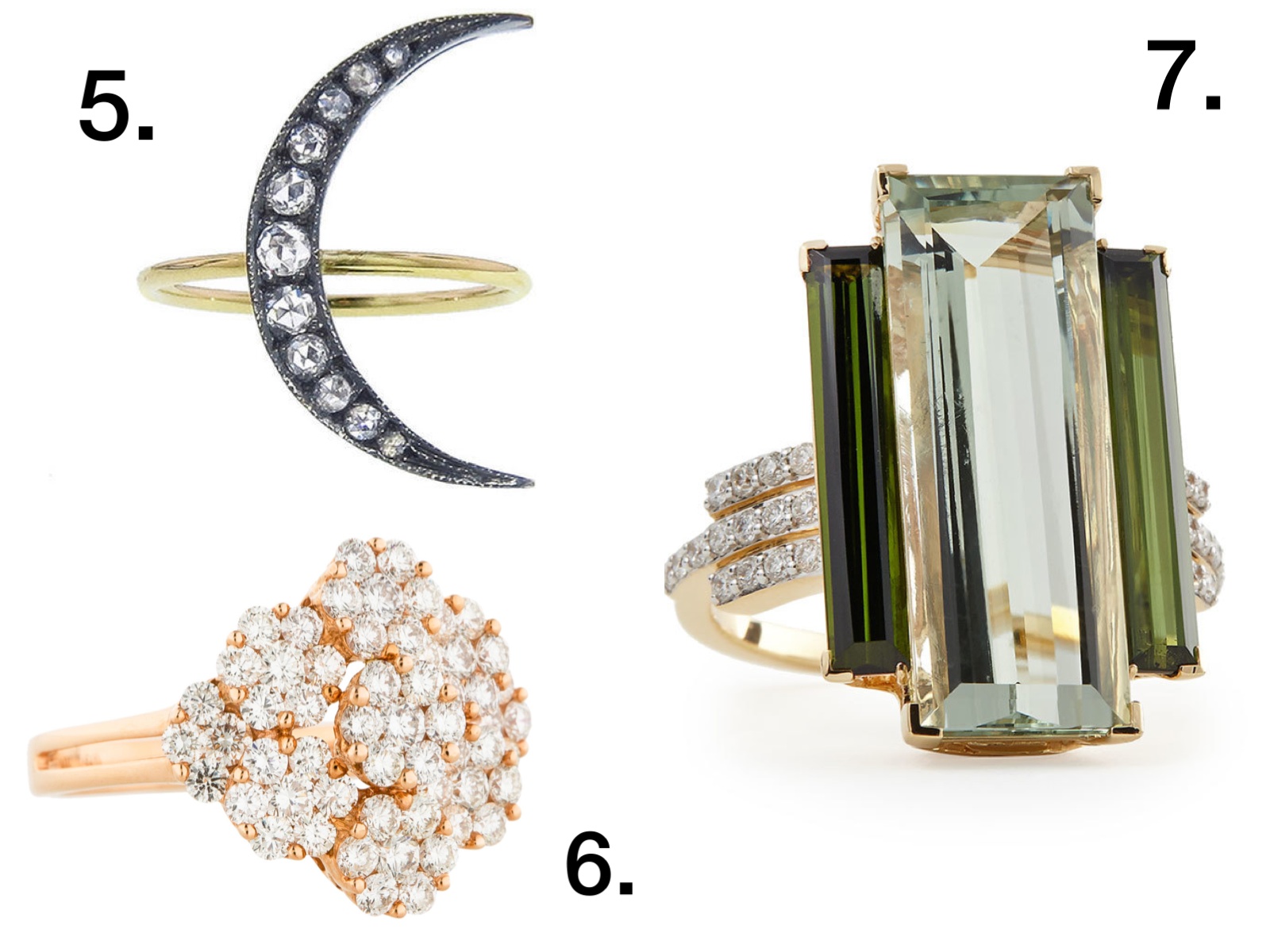 5. Andrea Fohrman Medium Rose Cut Moon Ring
6. Diamond Ring
7. Ivanka Trump Empire 18k Gold Prasiolite, Tourmaline & Diamond Ring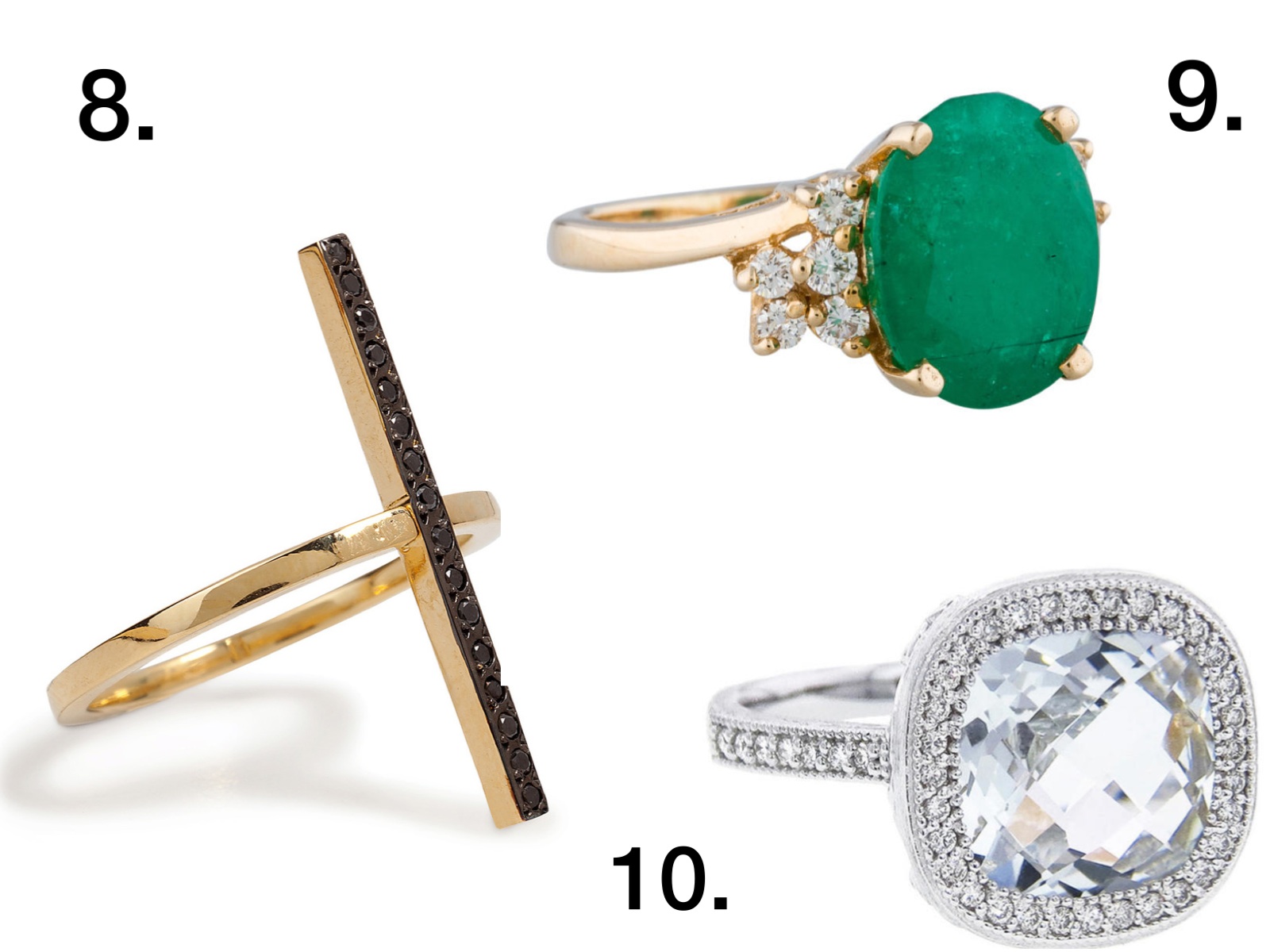 8. Ileana Makri 18K Yellow Gold Cross Over Ring with Black Diamonds
9. 4.28ctw Emerald & Diamond Ring
10. Jude Frances Lacey Princess Ring in White Gold – White Topaz
The first photo is from a BuzzFeed article with different diagrams and infographics about engagement rings… Really cool!
Keep up with Project Fairytale
Facebook / Pinterest / Twitter
0