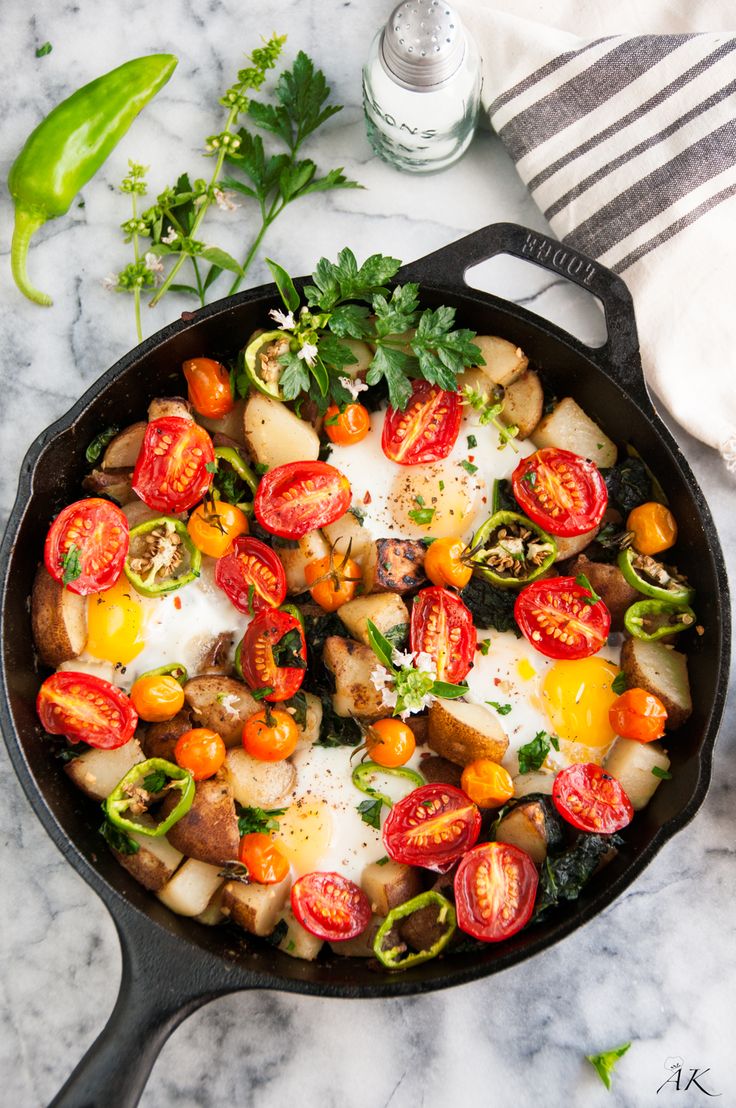 This looks simply A-MAZING! And I can bet it tastes the same. I really need to make it as soon as possible, I am starting to regret that we planned this weekend away. I would have stayed at home just to enjoy this wonder in the morning 🙂
Ingredients:
1 lb russet potatoes, unpeeled, diced into 1/2 inch to 3/4 inch pieces
3 cups kale, roughly chopped
4 large eggs
10 – 15 grape tomatoes, sliced vertically
1 tablespoon minced garlic
1 anaheim pepper, thinly sliced
3 tablespoons olive oil
Coarse salt and fresh ground black pepper
Fresh parsley, minced for garnish
For the rest of the recipe and more gorgeous pics head over to Aberdeen's Kitchen.
Keep up with Project Fairytale
Facebook / Pinterest / Twitter
0