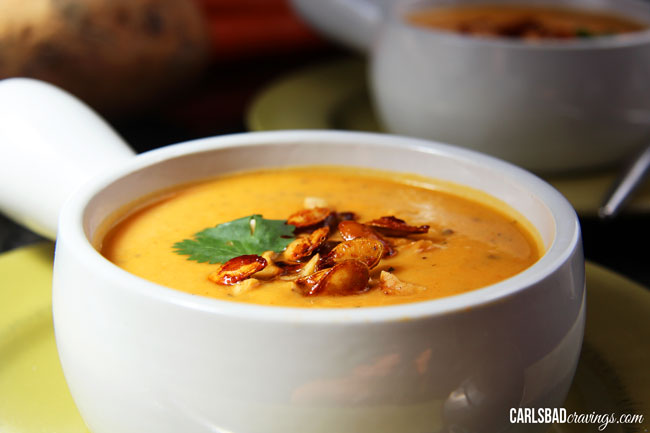 Time for a new visit on Jen's blog and this time I want to share with you another of her wonders, just in time for fall cold weather: Thai Butternut Squash, Sweet Potato, Carrot Soup with Roasted Honey Sriracha Squash Seeds.
I really like the sound of this soup and, to be honest, lately, I started craving richer soups, creamy versions of the summer light gazpachos. So this one, being pumpkin season and all, would be perfect for a rainy Saturday afternoon, in a warm country kitchen, followed by a pumpking pie.
For more pic and complete instructions, visit Jen's Carlsbad Cravings.
Keep up with Project Fairytale
Facebook / Pinterest / Twitter
0