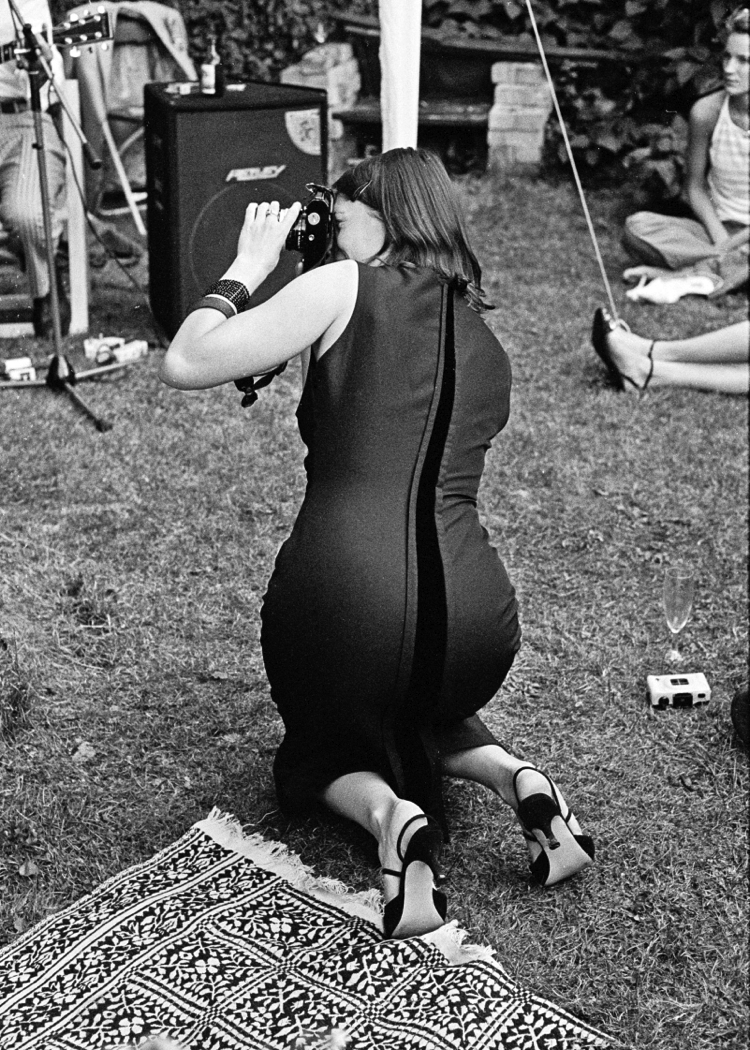 Image by hanhutton via Flickr
Have you ever wondered about the top 10 qualities that make a great photographer? It takes a lot more than a good camera and the desire to take some pretty pictures in order to be a successful wedding photographer. Whether you want to take photos for fun or work for newspapers, portrait studios or magazines, here are some qualities that you should try and cultivate.
Ambition
Just like other creative professions, photography is a very competitive field. You're going to need heaps of ambition to keep going and pushing for the very best if you want to be a success.
Detail Oriented
One of the biggest elements of great wedding photography is being able to focus on even the smallest of details as well as the larger picture. This means trying to capture tiny details when it's called for, and knowing when to edit those very details out if they're not contributing anything to the picture.
Good Coordination
If you lack in good hand-eye coordination and don't have a steady hand, it's time to start doing as many exercises as you possibly can to start developing these skills. They are absolutely vital to a successful photography career.
Creativity
This is an obvious one. You're either creative or you just don't have it. But, a good photography skill can help you cultivate what you do have if you feel you need a little creative help. Let's say you started with commercial photography in Brisbane but you're slowly delving into wedding photography. If you are already good at the basics then it's easier to learn more complex skills.
Legal Knowledge
This one isn't as obvious as the others, but photographers do need to know about certain laws, especially when it comes to contracts and copyright issues.
A Knack For Marketing
As a wedding photographer, you can't expect to just sit back and let all the work come to you. You're going to need to get your name out there and compile a professional looking portfolio so people know just what you're capable of.
Knowing How To Network
You are going to need to network if you want to make it as a successful photographer, regardless of your level of profession or your ambition.
A Mind for Business
First and foremost, photography is a profession, so you need to have the right business skills to manage your career and be able to make the decisions that will help with your bottom line.
You Need to Be a People Person
If you want to be known as someone who can take the best wedding photography in Brisbane, you need to be a people person and have the people skills necessary to make it in this creative, highly competitive field. Being friendly and personable is going to get you that much further in this profession.
This one's a no brainer. Taking professional wedding photographs is all about using the best tools, equipment and software and having the know-how to use them properly.
Taking Great People Pictures
In order to become a successful wedding photographer, you will need a few skills under your belt. These include:
Being able to set up the shot
Getting the lighting right
Identifying strong lines in the background which can ruin the portrait look
Being hands-on and able to relax your subjects
Taking subjects through various hand positions to get them in the right frame of mind
Projecting confidence so your subject knows you know what you're doing
The ability to capture beauty and strength of character of your subject
The ability to choose the best poses for your subject
Are you wanting to become a professional wedding photographer? These tips should help you start honing your skills.
Keep up with Project Fairytale
Facebook / Pinterest / Twitter
0