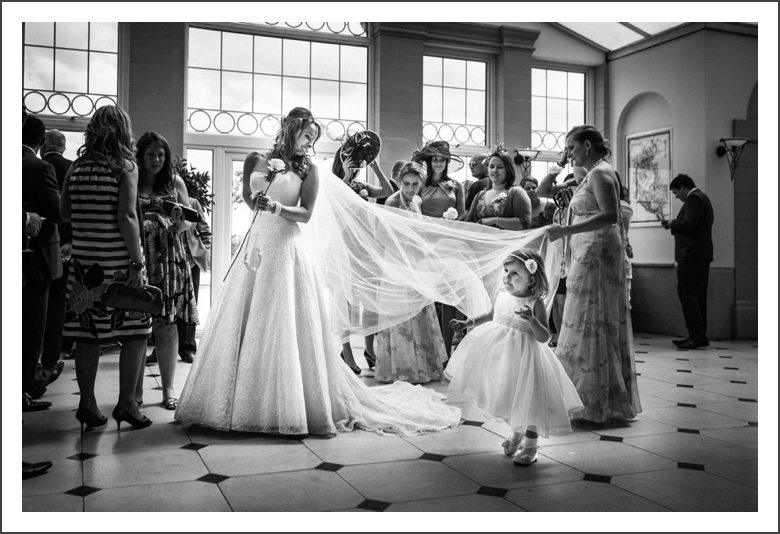 Choosing a photographer for your wedding day is a major style decision. Here are some options to help you figure out what style you would like.
Digital
Are you going to go film or digital, or a mixture of both? Digital is a common way of shooting beautiful photographs with the best wedding photographers in Melbourne. Another big advantage of digital is time – you may be able to see your wedding snaps soon after the wedding. Digital cameras are able to shoot in very low lighting, too, which is great if you're having an afternoon into evening wedding.
Film
Take a look at the design of Chantal and Lorenzo's wedding album. Images shot with film tend to have an organic, soft quality to them. Film just seems to have a better range, from shadows to highlights. However, the downfall is that shooting with film can be a lot more work and a lot more money. Besides having to purchase rolls of film, processing the images can take time, approximately 4 weeks, until you see your photos.
Classic
Once you've decided if you will prefer digital or film photos, it's time to think about the look of the photos. Like the ones in your parents and grandparent's albums, classic images are the ones that seem to stand the test of time. They're gorgeous, striking, and a little formal. They reflect reality, though, and are infused with the photographer's artistic license. When things happen naturally, they make the best photos.
Artistic
Not every single portrait needs to be the couple in full frame, staring into the camera. Choose unique and artistic moments, that can be extremely special. A couple's willingness to have fun with photography can take the wedding photos to a whole new level.
Lifestyle
Lifestyle photography is sort of like photojournalism redefined. It's completely candid, but done with a little styling and direction. It feels relaxed and approachable. A great photographer will look for those moments but also work to set a scene.
Dramatic
When it comes to dramatic photography, lighting is the key. Off-camera flash photography is something many photographers spend loads of time mastering. They need to be able to create their own light in some way should the sun not be cooperating on a wedding day. When it comes to choosing your photographer, take a look at one or two full weddings that are similar to what you are planning. Anyone can take a good photo, but a true professional can take amazing shots consistently, capturing every single part of your special day.
Documentary
Rather than opting for highly styled and posed images, documentary photography will capture candid and spontaneous pictures of people, action, and décor, right in the moment. The photographer will select angles and backgrounds that will make everything look its very best. Then they try to capture something real from the couple. It's a better way to get interactions with everyone and create memorable moments.
It's important to spend some time considering what kind of wedding photography style you would like for your wedding day. Talk to your photographer, find out what they are comfortable shooting, but make sure you are happy with the style.
Keep up with Project Fairytale
Facebook / Pinterest / Twitter
0