At this time of the year, I enjoy looking forward and thinking about next year. I love trying to predict what will be popular with brides and grooms in 2016. Today, I am thinking about what brides will be wearing this coming spring.
Neckline trends
There are two new neckline trends. Interestingly, style wise, they are almost polar opposites.
Plunging necklines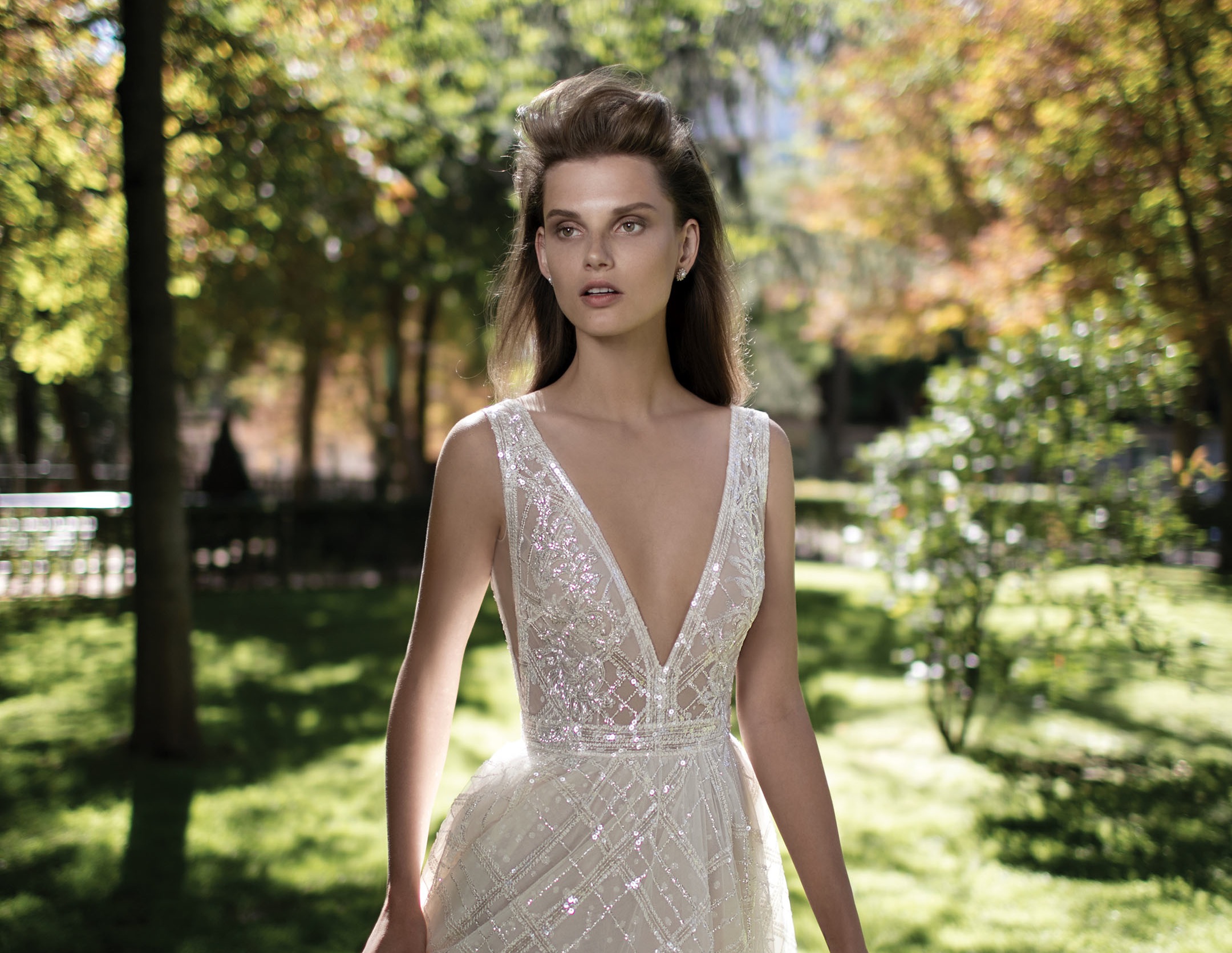 Racier necklines are coming back into vogue, and the dipped V-neck is an excellent example of what I mean. It is a daring look, which, when done properly, is still modest enough for a wedding dress.
A classy bateau neckline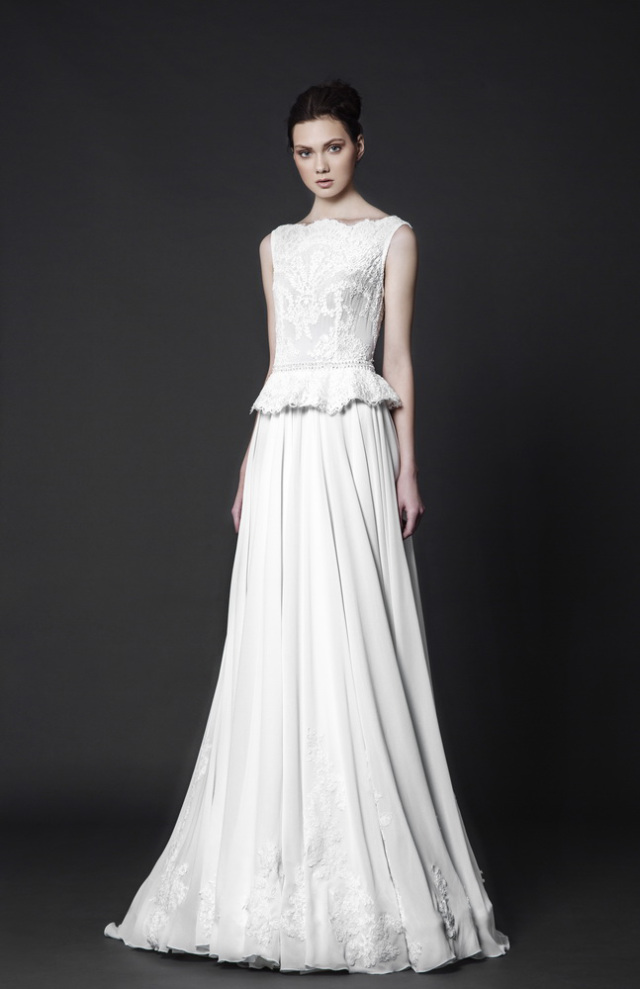 Certain classic looks never really go out of fashion. The bateau neckline is a perfect example. This neckline works best with sophisticated wedding gowns that nip in at the waist, and have a relatively straight skirt.
The colour palette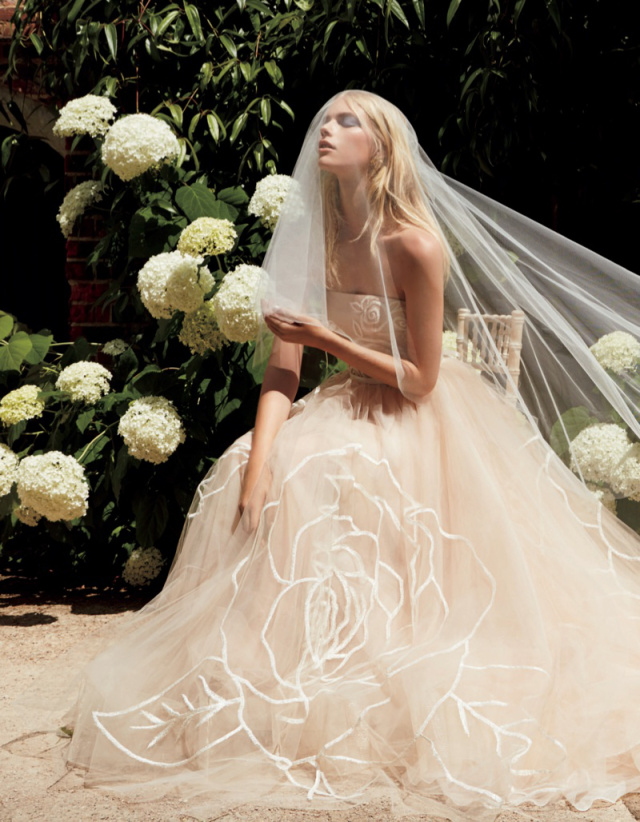 For spring 2016, when it comes to colour, there is a lot of choice. But, without a doubt, most of next year's bridal gowns will feature subtle colouring. Blush coloured dresses will be popular. Corals, pinks, rose and tinted white are the emerging colour trends for this coming spring.
Stone washed tones also feature. Cool silver, light grey, nude, taupe and copper dresses have also been popular at bridal shows in the past month or two.
Lace is back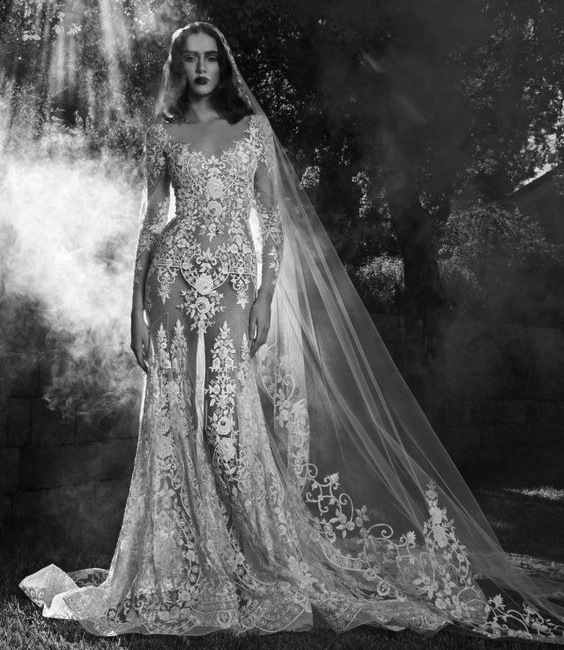 Layered lace is another emerging trend. Floral appliqué is featuring on many wedding fashion show catwalks.
Less is more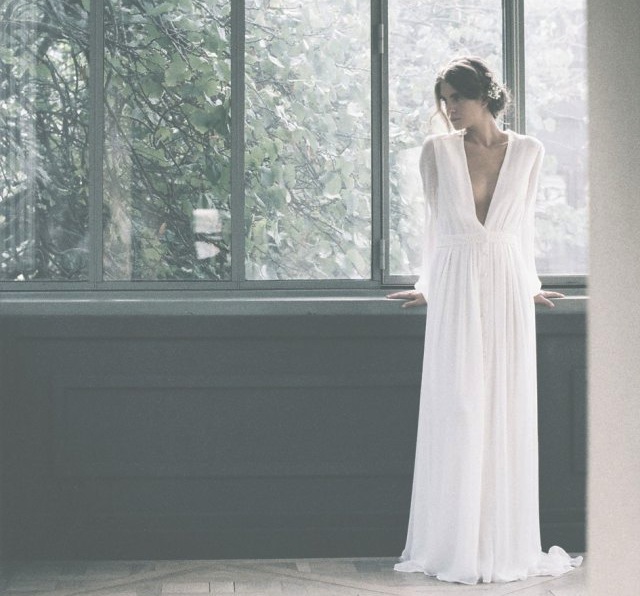 This year simple, clean lines are proving popular. Empire line cuts with straps and plunging necklines are available in most collections.
Column dresses with bateau necklines are also widely available. This year most designers are choosing to use very little embellishment, relying instead on luxurious fabrics to provide that wow factor.
Less traditional options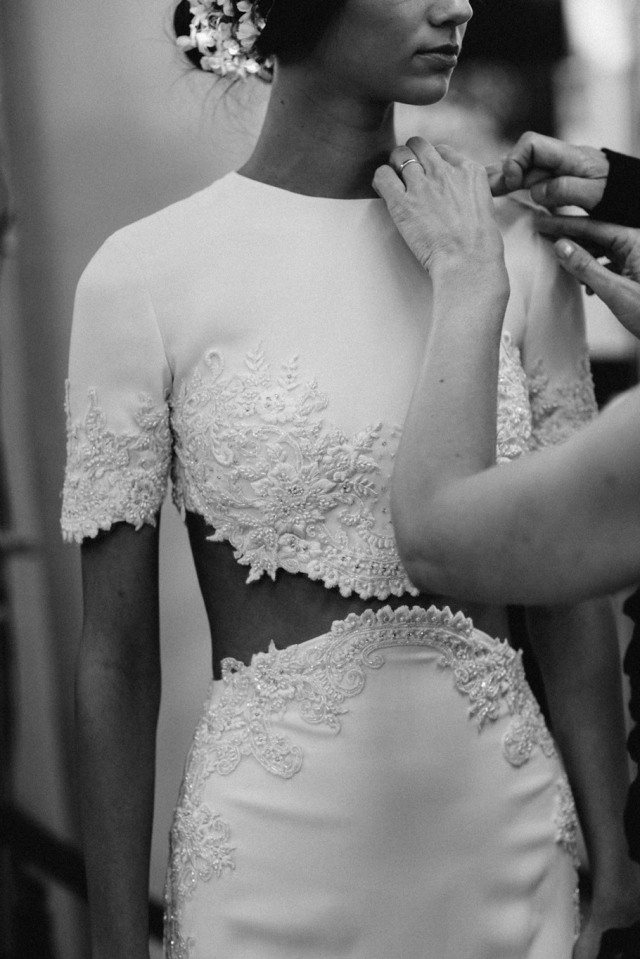 Wedding dresses tend to be very traditional, but that is beginning to change. Brides are becoming more confident and are increasingly willing to try something different, for their special day. A great example of this trend is the crop top wedding gown.
We saw quite a few in 2015, and they look set to become even more popular next year. These two-part wedding dresses are similar to the glamorous crop tops and Lehenga skirts that are traditionally worn by brides from parts of Pakistan and Northern India.
They are extremely beautiful and come in an interesting range of styles. Most of them are short-sleeved, so it is more summer brides will wear them. But, when teamed with a bolero or shrug, they also work well for spring brides.
Another bold choice is feather detailing. Many designers are trimming their dresses with them. We have also seen dresses with skirts entirely covered in feathers.
Wedding suits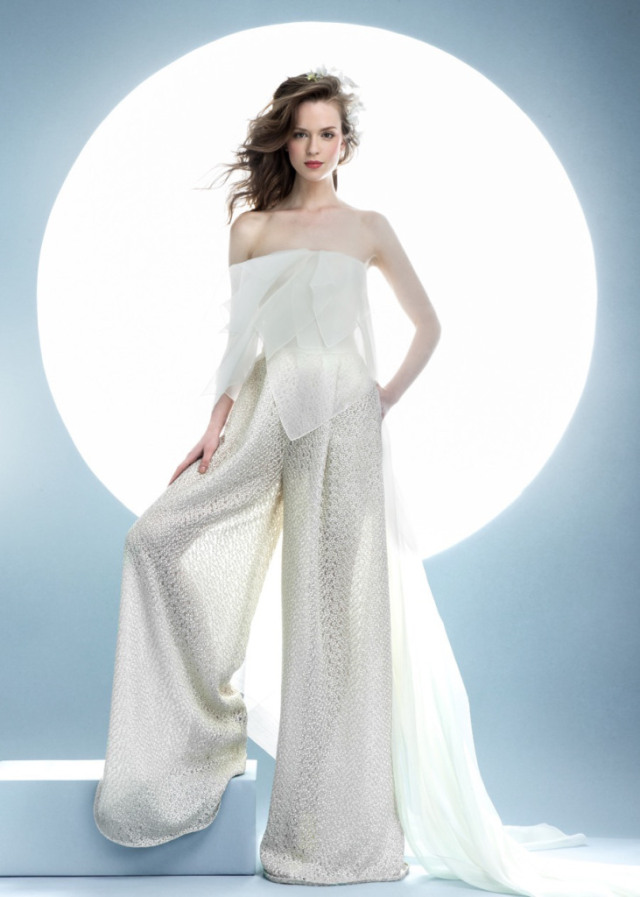 Increasingly brides are opting for wedding suits instead of bridal gowns. It is an emerging trend. The style of the suits on offer is going to evolve greatly, as designers experiment to determine what works best for today's brides.
When it comes to shopping for wedding dresses, Leeds is a great starting point. There are plenty of wedding shops in this city, making it easy to find what you are looking for.
Keep up with Project Fairytale
Facebook / Pinterest / Twitter
0