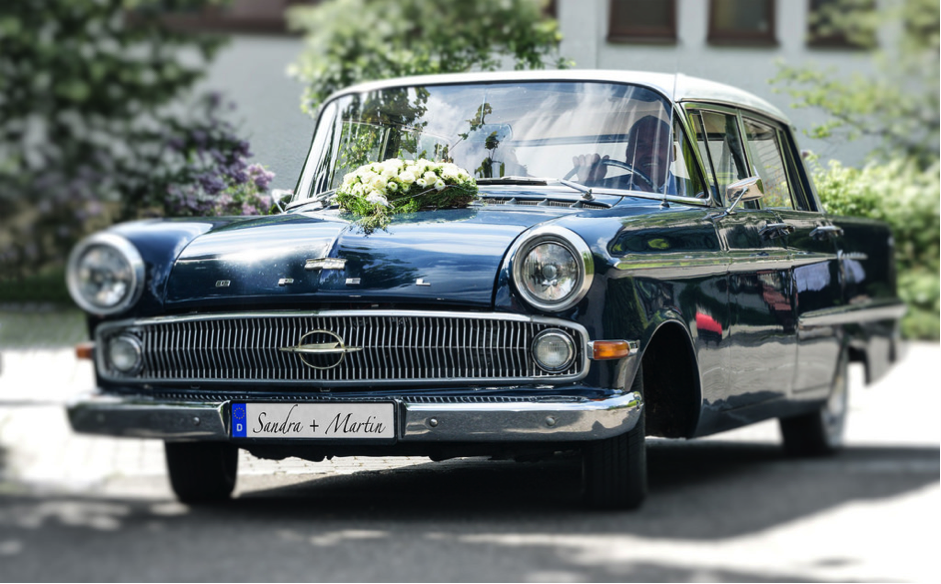 Image by Peter Drach aka ( Peter Dragomir ) Flickr
When it comes to planning your wedding day, there are many things that you need to consider. One aspect that you should make sure that you do not overlook, is hiring wedding cars so that you can arrive at the celebration of your marriage in style and sheer luxury. When it comes to cars all of us have differing tastes, but there are some classics which just about anybody can appreciate. Being chauffeur driven in a classic Rolls Royce or Jaguar is a fantastic experience that everybody should experience at least once in their lives.
Using your Car
If you want to save some money, then you can opt to arrive at your wedding in yours or a friend's car. Even if you or your friend has a flashy and luxurious car, it is not the same as arriving in luxury with a personal chauffeur. Rather than spend the money on cleaning and detailing your car in time for the wedding, you may wish to consider the more lavish option and splash out on a classic car for hire and arrive at your wedding like a movie star.
Which Car to Choose?
Many different companies offer wedding cars for hire, as well as chauffeurs, so you will find that you have plenty of choices available. There is a wide selection of different cars that you can choose from, but there are certain classics that you will find that most companies have models of that are available for hire.
Vintage Rolls Royce – The 1950's vintage models from Rolls Royce are very popular with weddings, and are often in white, or another very light colour, as well as black. Arriving at your wedding in a classic Rolls Royce is an excellent way to arrive in style, as well as luxury.
Convertible Jaguars – If you are getting married at a time of year when the weather is almost guaranteed to be nice, choosing a convertible Jaguar is an excellent way to arrive at the start of your new life together.
Bentley – Just as with Rolls Royce, Bentley's name is synonymous with luxury and elegance. They are just as luxurious as a Rolls Royce and you will enjoy the experience of being chauffeured in one of these classic cars.
Whether you choose an elegant Rolls Royce, or have the weather on your side and arrive in a classic convertible, it is an excellent way to start your wedding day in style. You can have ribbons tied to the car in a variety of colours, meaning your future wife can coordinate the colour of the car to match her dress!
The prices of cars are relatively similar no matter where you hire your vehicle from, although you can shop around to get the best deal possible. If you want to make a statement, then you could even consider hiring a traditional horse and carriage to start the journey of your new life together. Celebrate your day in style and start as you mean to go on and arrive at the church in a vintage Rolls Royce of Bentley.
Keep up with Project Fairytale
Facebook / Pinterest / Twitter
0