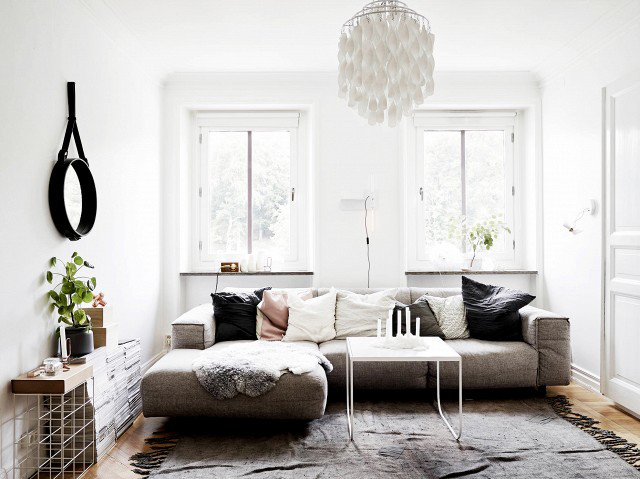 Photo via
Renting out a property or room in your home is a great way to generate income. If you have recently bought an investment property, or inherited a house from a relative this page will be of interest to you. Here we look at how to prepare a property, and make it fit to rent out.
Understand the market
Getting an understanding of what potential tenants are looking for is always a good first step. Leeds letting agencies and those based in other towns and cities will help you with this. They know what modern tenants are looking for, so will tell you what features will make your property easier to rent out.
Make the most of what your property has
Making the most of what you have is always important. You want your property to stand out from others that are available. In most parts of the country, potential tenants have hundreds of houses to choose between, so you want yours to look as good as possible.
Try to look at you property through the eyes of potential tenants. Look for issues and make a list as you go. Simple things like scuff marks, a bit of mould, or worn carpet can be enough to put a potential client off, so take your time and fix as many things as possible.
The idea is that a potential tenant will walk into your home and think 'wow, this is perfect for me/us'. You do not want them to think, 'nice sized rooms, but I really can't live with that wallpaper, or that awful stained carpet'.
Of course, you will need to spend a bit of money to sort this kind of thing out, but it really is worth doing. Try to look upon it as an investment. After all, you are going to get that cash back when someone starts paying you rent.
Redecorate if necessary
Toning down the decor so that it appeals to the majority of people is another important step. Doing so, will help you to be able to find a tenant fast, and should mean that you will be able to charge a bit more.
People want to live in a house that they feel comfortable in. Decorating in neutral colours helps because potential tenants will feel that they can move straight in and put their own stamp on your property without having to spend too much.
Don't forget the outside
A big mistake that many landlords make is forgetting to sort out the outdoor spaces before they market their property. First impressions count, so kerb appeal is very important. You want potential tenants to be impressed when they pull up outside.
Tidying up the garden, sweeping the patio and making sure that the windows are clean will all help. If you do not currently have any outdoor furniture, consider buying some. This will help potential tenants to see the outdoor space as somewhere that they can use for entertaining.
Ideally, you need to do all of this before the agent takes his or her marketing photos or video.
Keep up with Project Fairytale
Facebook / Pinterest / Twitter
0