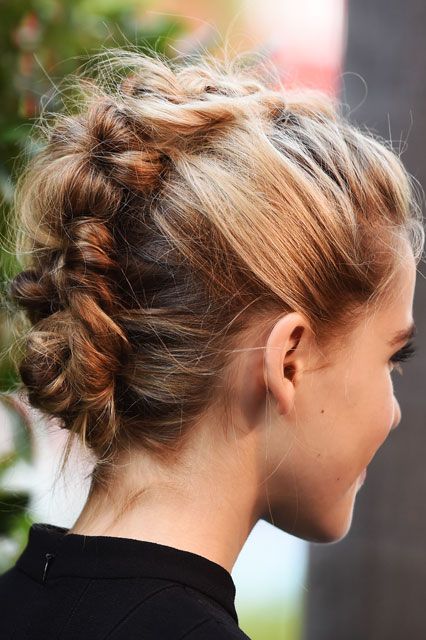 I attended an event last year and I really wanted to have a hairstyle that stood out, far from the ubiquitous ballerina buns or loose buns every lady had. So I went for a thing we might call a faux hawk thanks to my long time stylist and friend. I was really happy with the result but it took a while and some skilled hands to achieve that and I wish I could do it myself. So when I saw this tutorial on Refinery29 with a similar style which seems more approachable from the perspective of my two left hands and really disobedient hair, I thought I could give it a try.
It seems quite easy with knotted ponytails and an easy braid in the front, all you need are clear elastics and bobby pins to secure and the right products to add texture and manageability to your type of hair.
Follow all the steps here.
Keep up with Project Fairytale
Facebook / Pinterest / Twitter
0