So, for those of you who are following me on Instagram, you might have noticed this post I put on Sunday morning with my his & hers brunch idea: a wrap with salad, 2 styles of eggs, mushrooms, tomatoes and parmesan grating. And I can tell you that it was delicious, actually both versions were equally good.
So I figured it is about time I started to share with you the little things I do in the kitchen. First, let me tell you about my cooking philosophy: the cooking time should not surpass 30-40 minutes, the ingredients should be as little cooked as possible (I told you before I am a sushi devout) and as fresh as possible. And the final and most important thing: food should be delicious and look at least as good as it tastes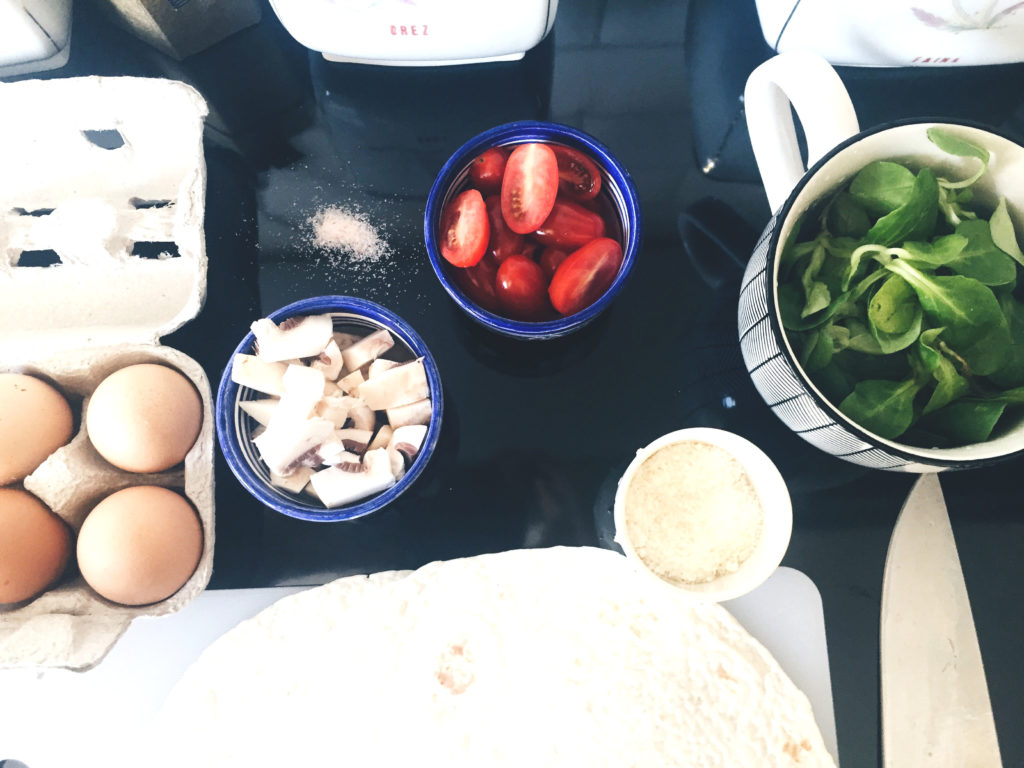 INGREDIENTS
(for 2 people)
2 tortilla wraps (or you can use lebanese pita wraps since they are easier to fold)
baby spinach or valerian
cream cheese to spread on the pita
4 eggs
parmesan cheese grated
2 large mushrooms
parmesan cheese grated
cherry tomatoes
spices according to your own taste. I used: salt, pepper, chili flakes and a really hot chili powder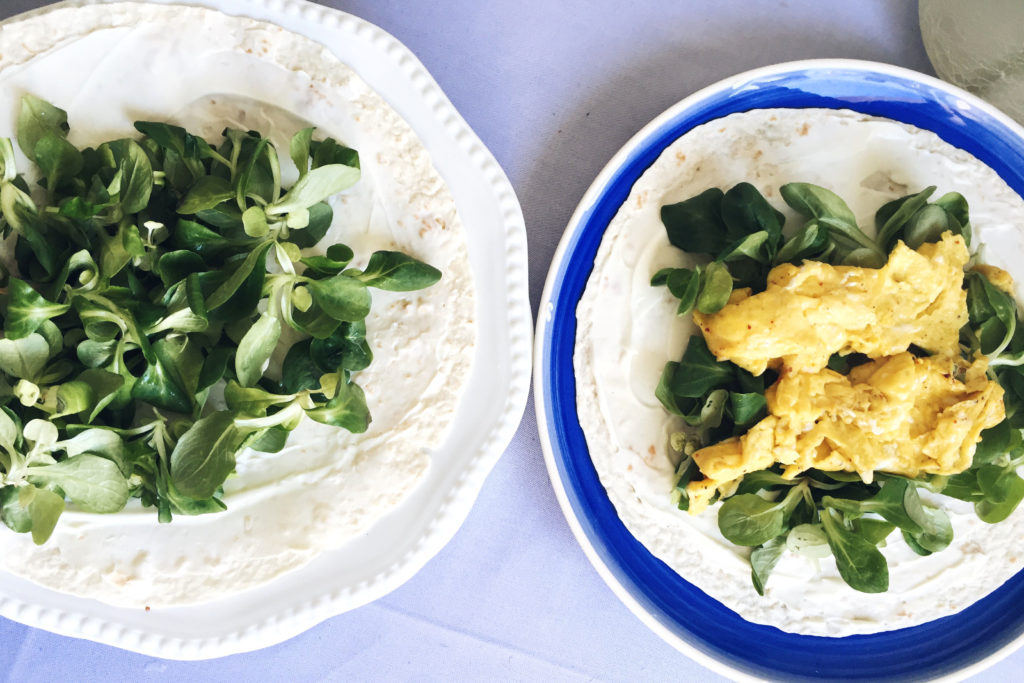 STEPS
Prepare all the ingredients: cut the mushrooms in cubes, halve the cherry tomatoes, beat up two of the 4 eggs with the spices and heat up a pan in which you have melted a small knob of butter.
Once the pan is really hot put the mushrooms with the necessary spices (I used salt, pepper and the really hot chili powder) and cook until golden brown.
Lower the heat and, in the same pan, add the scrambled eggs and continue to stir until they are cooked.
Heat up another pan and add the remaining eggs and let them fry until the whites are hard and the yolks still runny.
Heat up the tortillas for 15 seconds in the microwave or in a pan and spread the cream cheese in a thin layer all over them. Add the spinach / valerian. Add the eggs, mushrooms and cherry tomatoes. Sprinkle with grated parmesan, roll everything up and enjoy!
Keep up with Project Fairytale
Facebook / Pinterest / Twitter
Follow my blog with Bloglovin
0