I wanted to make a slightly different dish, something closer to a zucchini lasagna with ricotta but because of a lack of the main ingredients from the store I visited before starting to cook I had to adapt. I added salmon to the mix and some zucchini cubes, did not roll the slices and added the bacon. Frankly, I have never tasted a simple dish which was not improved by bacon 😉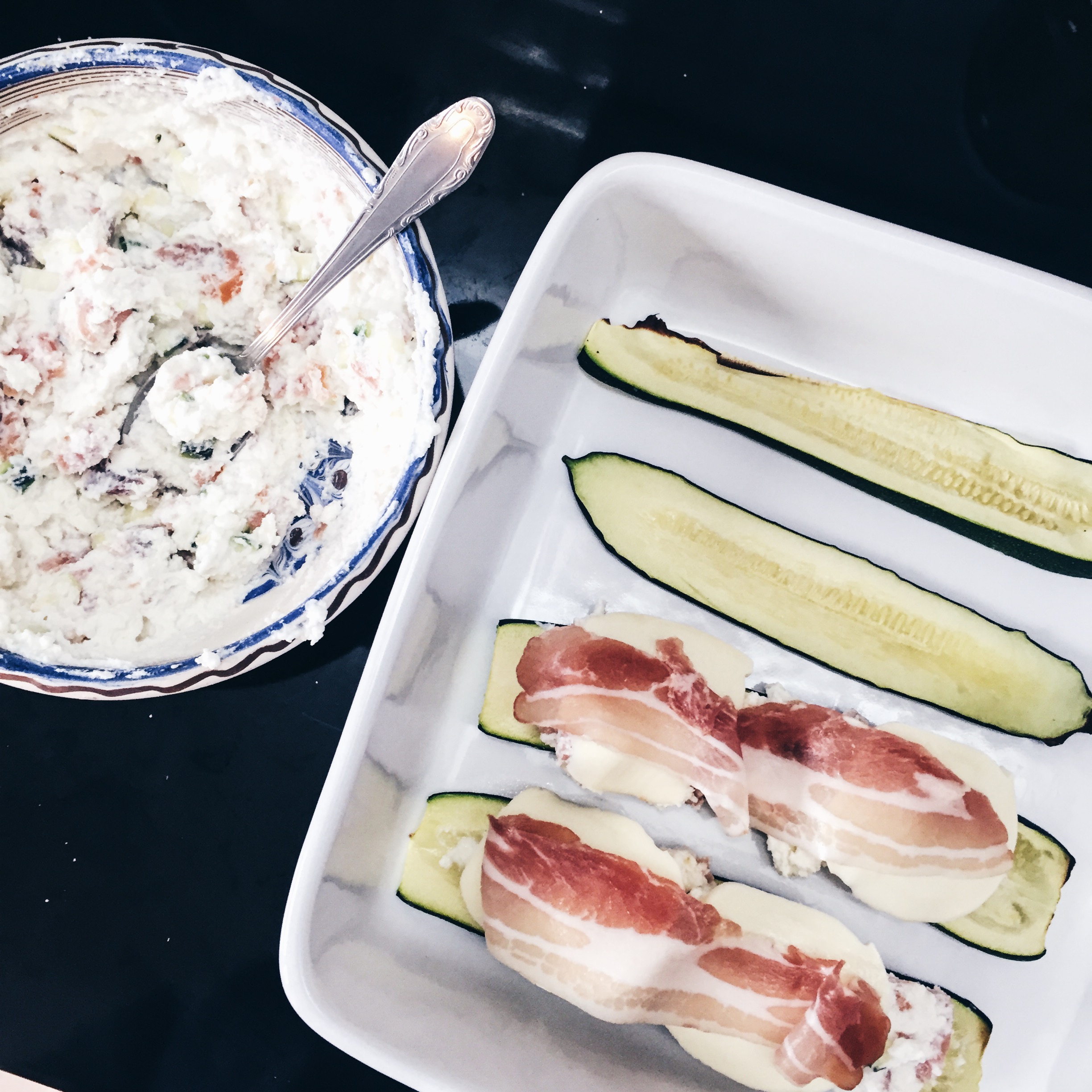 INGREDIENTS:
1 small zucchini
250g of ricotta
100g smoked salmon
1 tbsp grated parmesan
10 slices of mozzarella
5 slices of bacon
250g cherry tomatoes
INSTRUCTIONS:
1. Cut the zucchini in thin slices and bake them in the oven until slightly golden and soft.
2. Mix the ricotta with salmon and parmesan. Add dices of zucchini if you like them.
3. Layer a baking tray with the zucchini slices, top them up with the ricotta mix, cover each with two slices of mozzarella (it will melt and hold everything together) and one of bacon. Add the cherry tomatoes.
4. Bake until mozzarella has melted and bacon is becoming golden.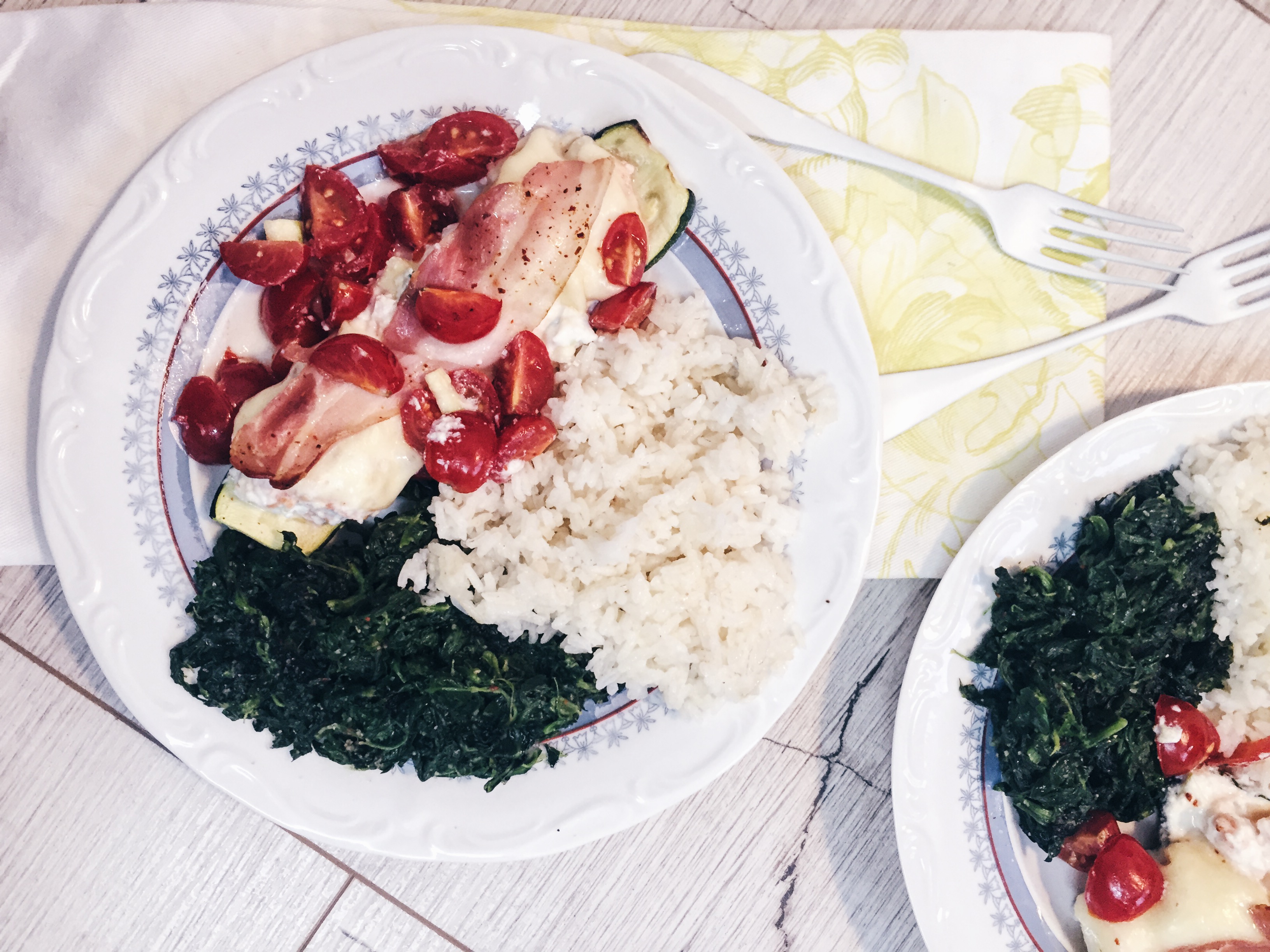 I served them with a garnish (I had Denisa as a guest and I did not have any appetizers) of butter fried basmati rice (a trick I learned from a French restaurant) and some sautéed spinach with chili flakes and black pepper.
Keep up with Project Fairytale
Facebook / Pinterest / Twitter
Follow my blog with Bloglovin
0