So I did this galette for brunch a few weekends ago, a friend gave a box of red currants and the idea to make a tart. So, I took it further and said, why not a galette? Never done either (baking is not exactly my specialty yet, but after last week's tart, I am certain you will see more and more of this here) so it was a good moment to start.
Used the crust recipe I found on Pinch of Yum I shared a few weeks ago and it was perfect.
The tanginess of the currants and the sweetness of vanilla ice cream were a taste made in heaven.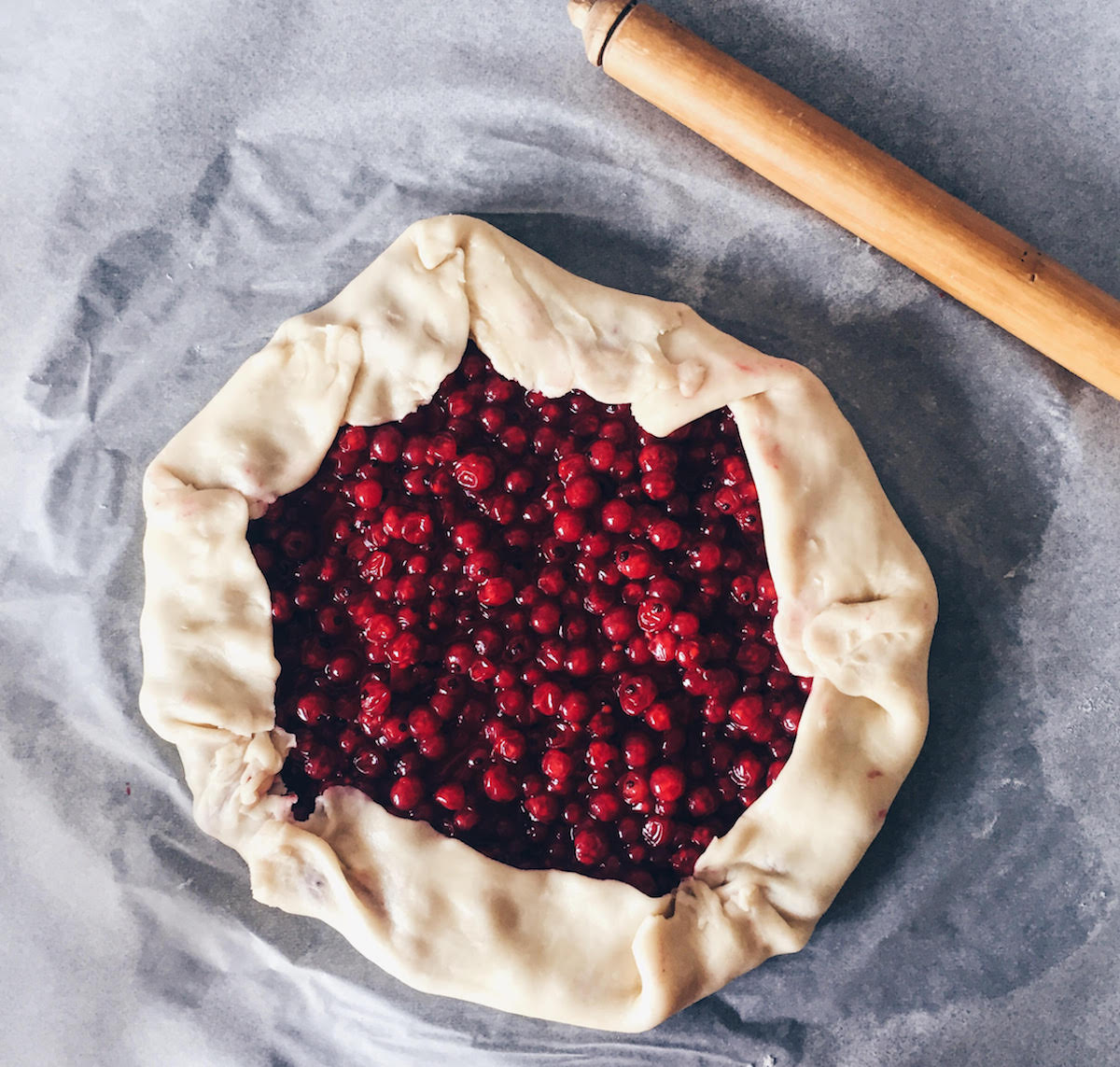 ingredients:
For the dough
1/4 cup ice water
1 cup all purpose flour
1/4 tsp salt
6 tbsp unsalted butter, cold and cut into 1/4 inch cubes
For the filling
~ 2 cups berries of your choice
juice from 1/2 of a lemon
3 tbsp of sugar
1 egg yolk
1 tbsp cream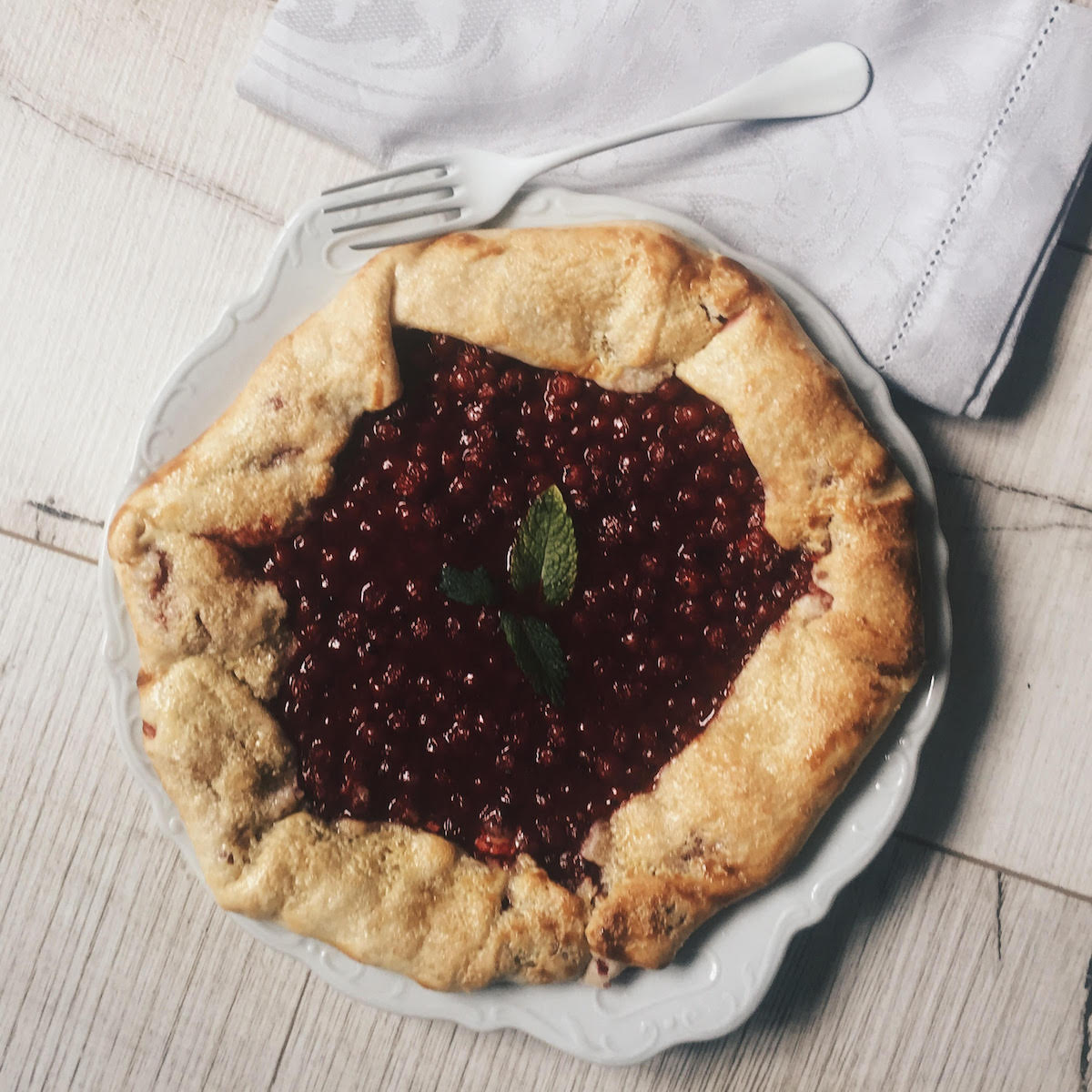 METHOD:
I made the dough the night before, to make sure it will sit in the fridge long enough, but it can be done one hour in advance and let it sit in the fridge for at least 30-45 minutes.
I mixed the flour and salt and then added the butter in and mixed everything with my fingertips until I obtained small spheres of butter and flour.
Added the ice water gradually until everything started to come together and look like a normal dough. Modelled it into a ball, put in some cling film and left it overnight in the fridge.
The next morning I preheated the oven to 200°C and started to clean the currants.
I took the dough from the fridge, rolled it on a floured surface and transferred it on a parchment paper in a tray. Laid the currants in the middle, leaving a few centimetres for folding over the dough edges. Folded them, pinching to seal.
Mixed the yolk and the cream and brushed the edges, squeezed the lemon juice over the fruits and then sprinkled everything (fruits and dough) with sugar.
Baked until the edges turned golden brown. Served half of it hot with vanilla ice-cream and the rest at room temperature and I cannot decide which was best <3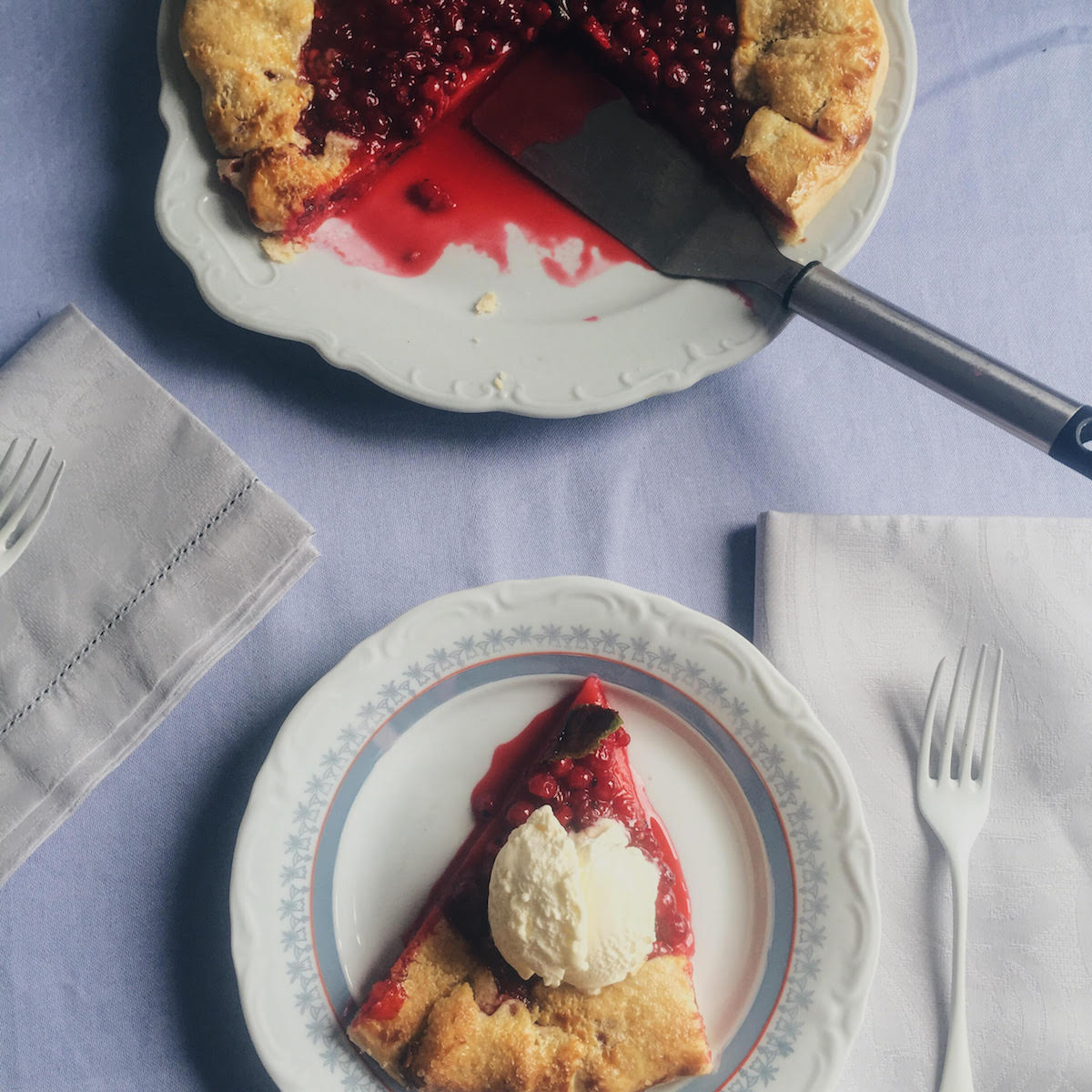 Keep up with Project Fairytale
Facebook / Pinterest / Twitter
Follow my blog with Bloglovin
0