Last week I had a few day off from work and decided to shoot a video for Denisa's YouTube channel where I cooked something easy for her to learn and do it herself afterwards. I decided upon some favorite foods that are in the same time easy to make and not totally unhealthy: Vegetable Cous-Cous and Plum Galette. For the galette I used my go-to recipe where I just replace the fruits (and add some other flavoring options depending on the fruits, in this case vanilla extract and cinnamon).
And I will share here the recipe for the vegetable giant cous-cousm which is the best quick and simple dinner I make (not my appreciation).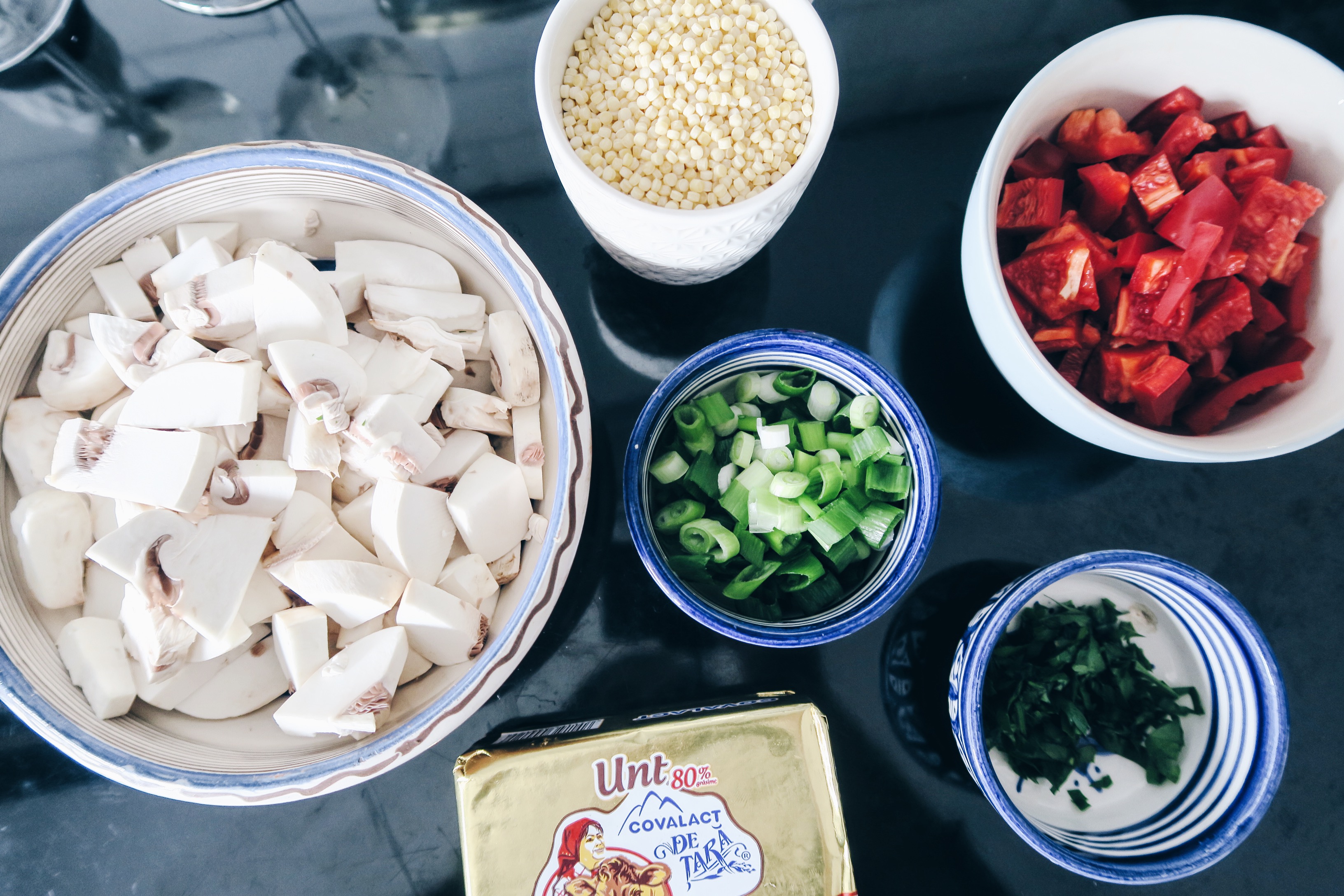 INGREDIENTS
(for two servings)
1 measure of giant cous-cous (also called Israeli cous-cous or pearl cous-cous)
3 measures of chicken / vegetable stock or water
1 large red pepper
2 sping onions
2 large champignon mushrooms
chopped parsley
butter
METHOD:
1. Prepare or preheat the stock/water so that it will be hot when we will pour it over the cous-cous.
2. Wash and chop all the vegetables according to your preference (I like them bigger)
2. Sauté the cous-cous in a little melted butter mixed with a few drops of oil (I used olive oil, but you can use any vegetable oil or even skip this, as I do it just to make sure the butter will not burn – something that stuck with me from my mother's teachings). Stir continuously until it will become golden brown
3. Add the hot stock / water to the cous-cous and let it simmer, stirring from time to time.
4. When all the liquid is absorbed and the cous-cous is boiled (please taste it and do not over cook it – it should be pearly and shiny and have the same texture as lightly al-dente pasta) add the raw vegetables and mix everything together. Add a few dices of butter and let it sit for a few minutes.
5. Serve it hot with a good white wine or prosecco.
And for the complete process and my clumsy hands, watch the video Denisa made of us fooling around and me cooking from time to time.
An example of fooling around – actually I was working on the dough and Denisa was messing with the camera: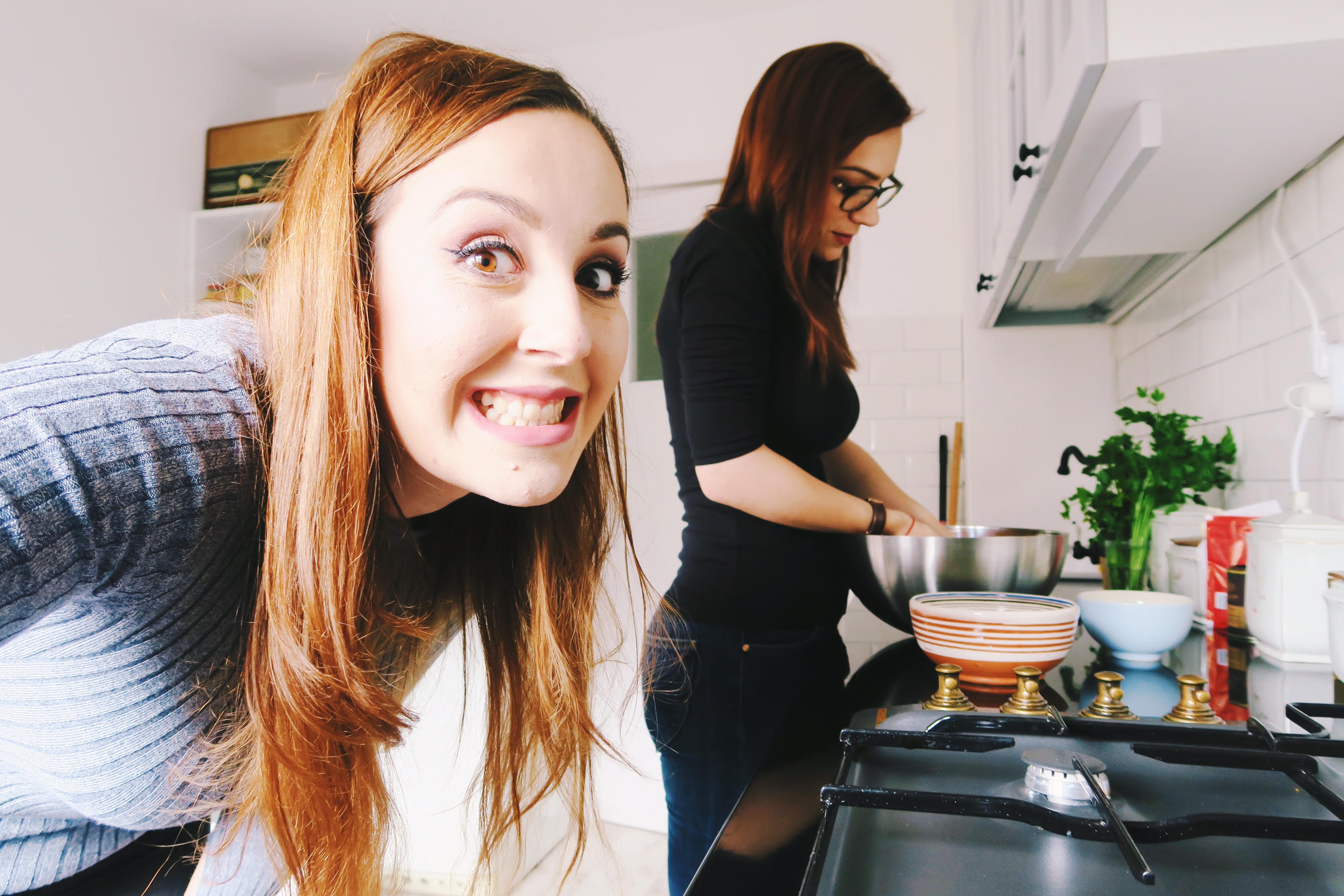 Keep up with Project Fairytale
Facebook / Pinterest / Twitter
Follow my blog with Bloglovin
0