I know that fall is not traditionally the season for weddings but I am sure there are many people who select their date according to what it means to them. And if you met or had your first kiss in late November or early December, why not select this beautiful season for your ceremony. Plus, if you dream of an outside ceremony, the scenery is absolutely stunning this time of the year.
Speaking of which, if you go for chillier weather you will need an appropriate dress. Now if your dream one is a strapless number with plunging neckline and a deep slit, of course you should go for it. But if you would rather not endure the biting cold and wear something more weather friendly, we have here a selection of 10 dresses that would make you look sensational without feeling cold.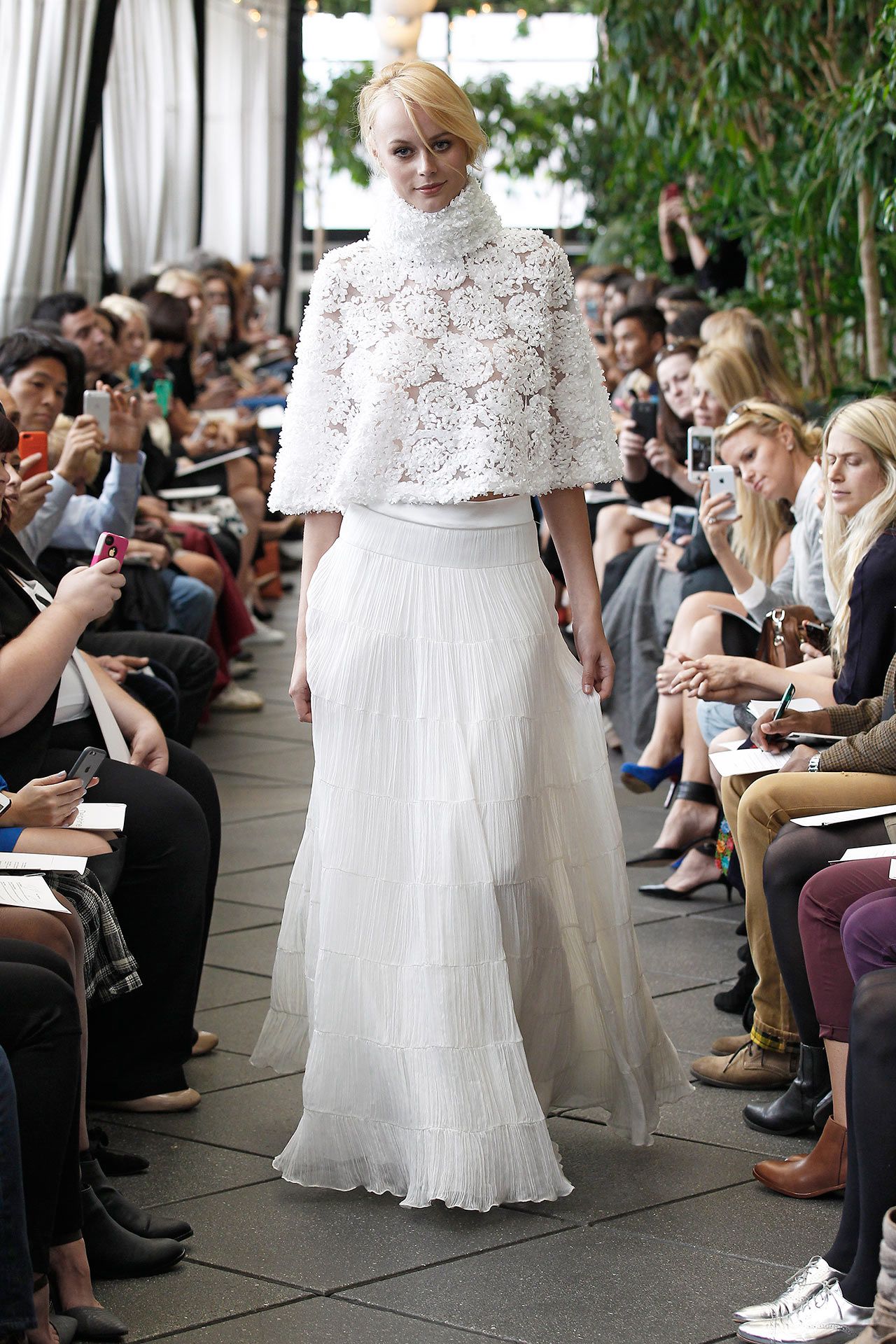 1. High neck, 3/4 sleeves, cropped top and lacey flowers. A pretty bohemian vibe from Delphine Manivet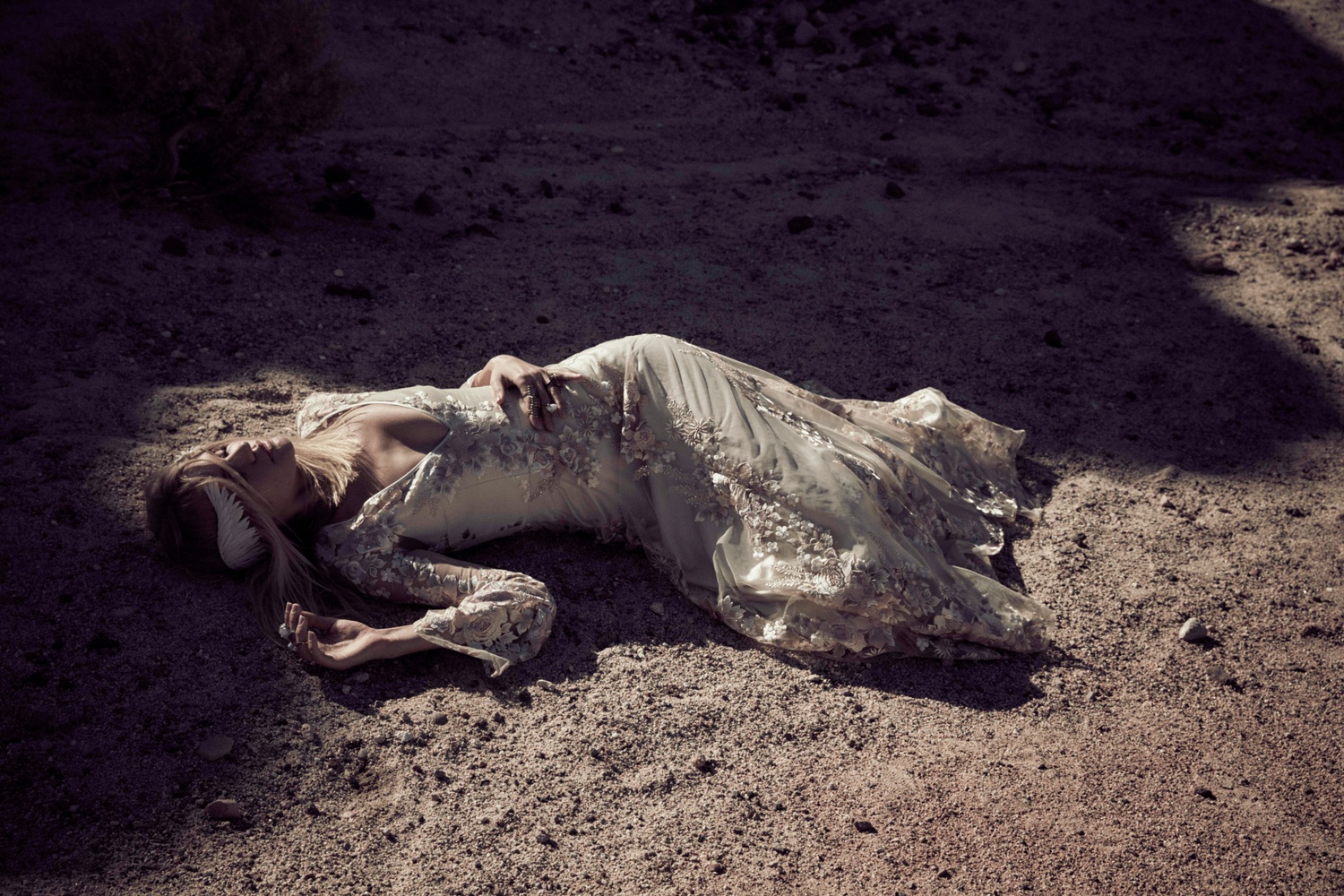 2. Baroque details and an unexpected color choice, perfect for an outside ceremony from Odylyne The Ceremony
3. Graphic cutouts and luxe embroidery from Michal Medina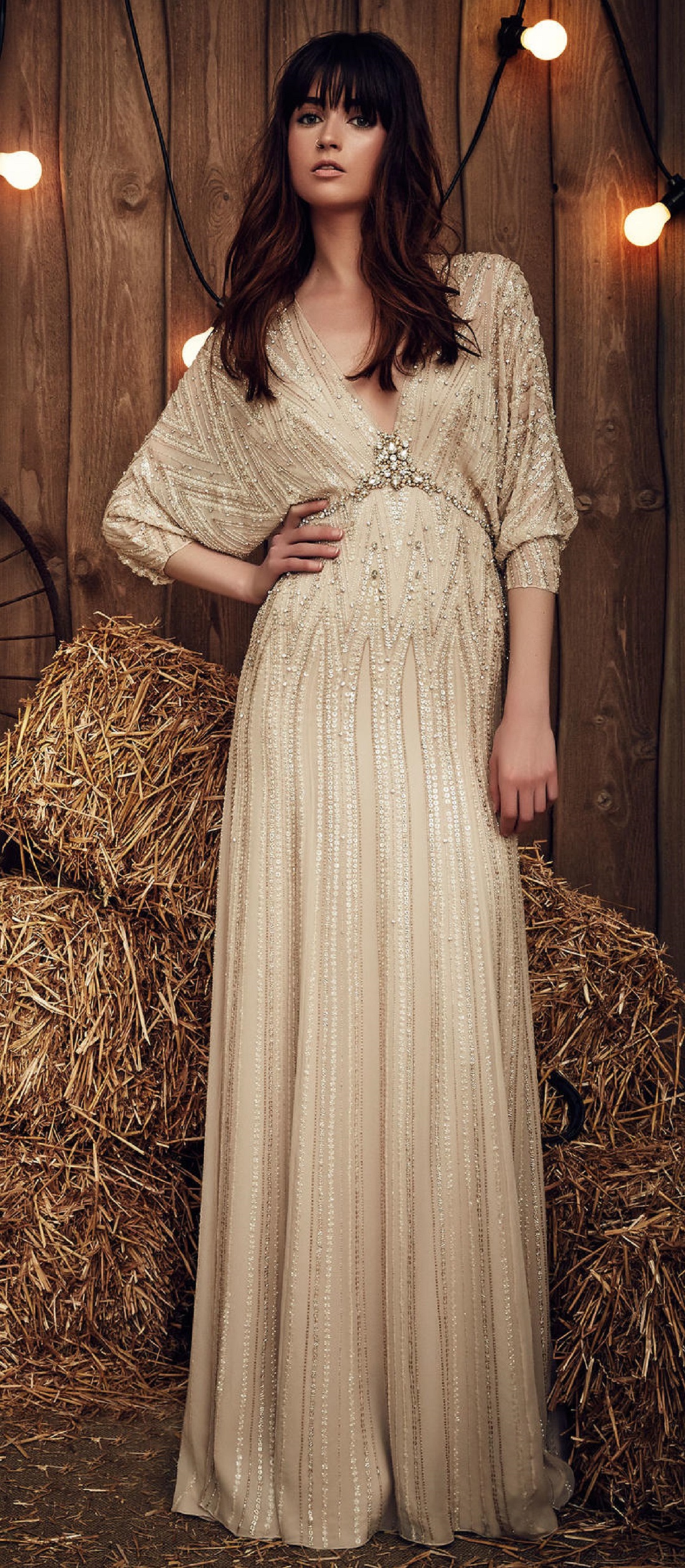 4. Channel your inner country superstar in this golden sequinned gown from Jenny Packham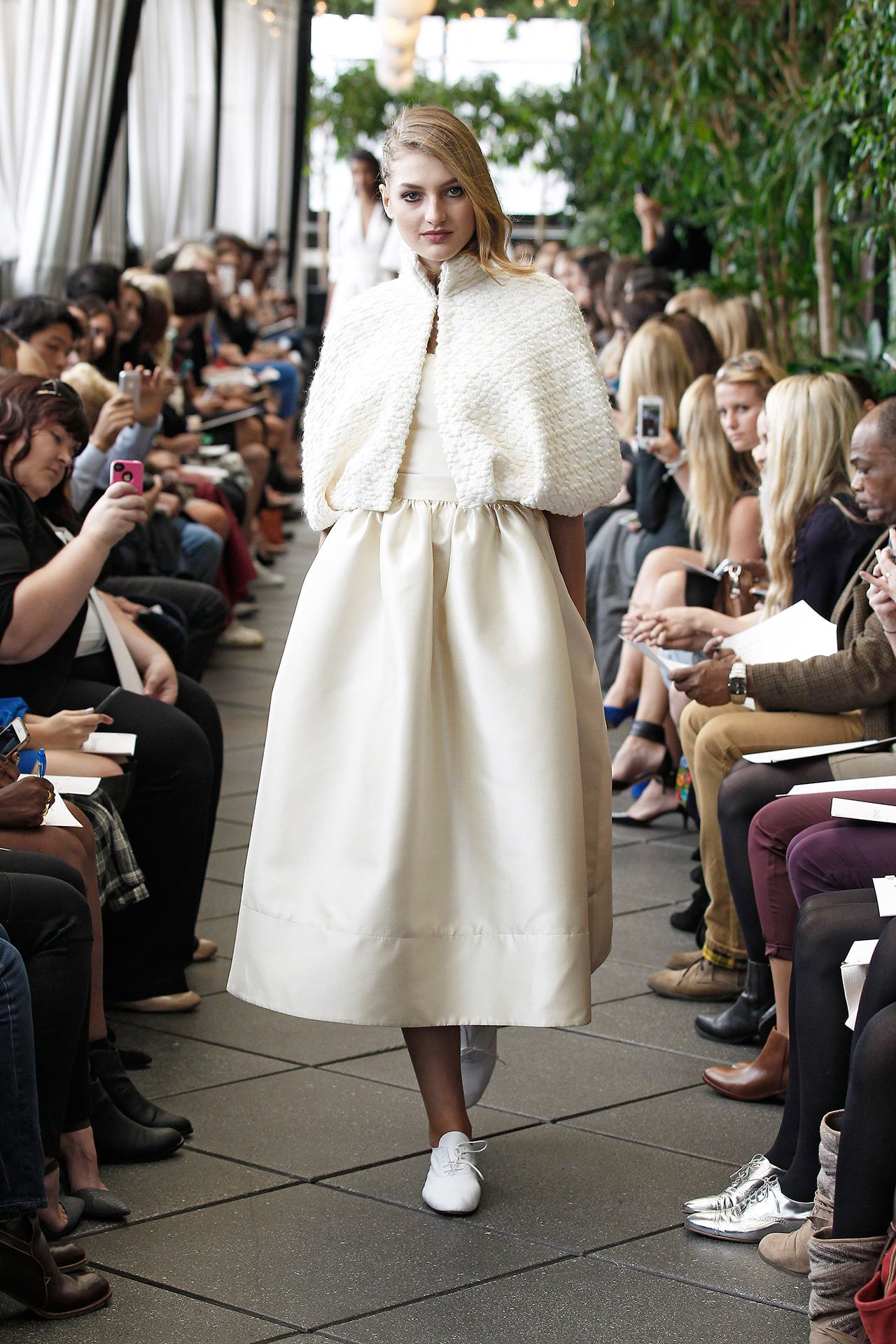 5. Or choose a cape and a midi length dress – Delphine Manivet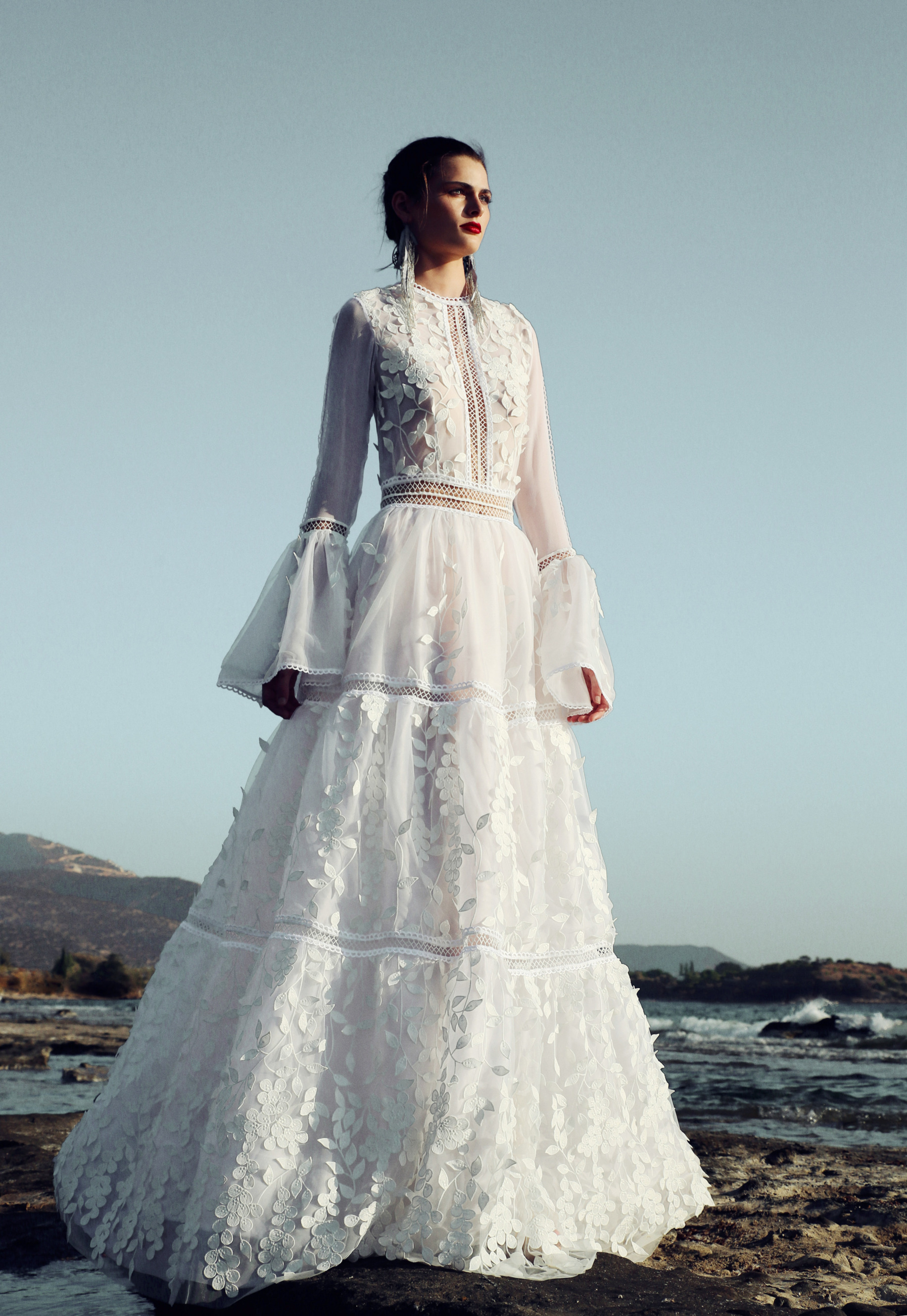 6. One of the season's hit trends – the bell sleeves – and this stunning Christos Costarellos dress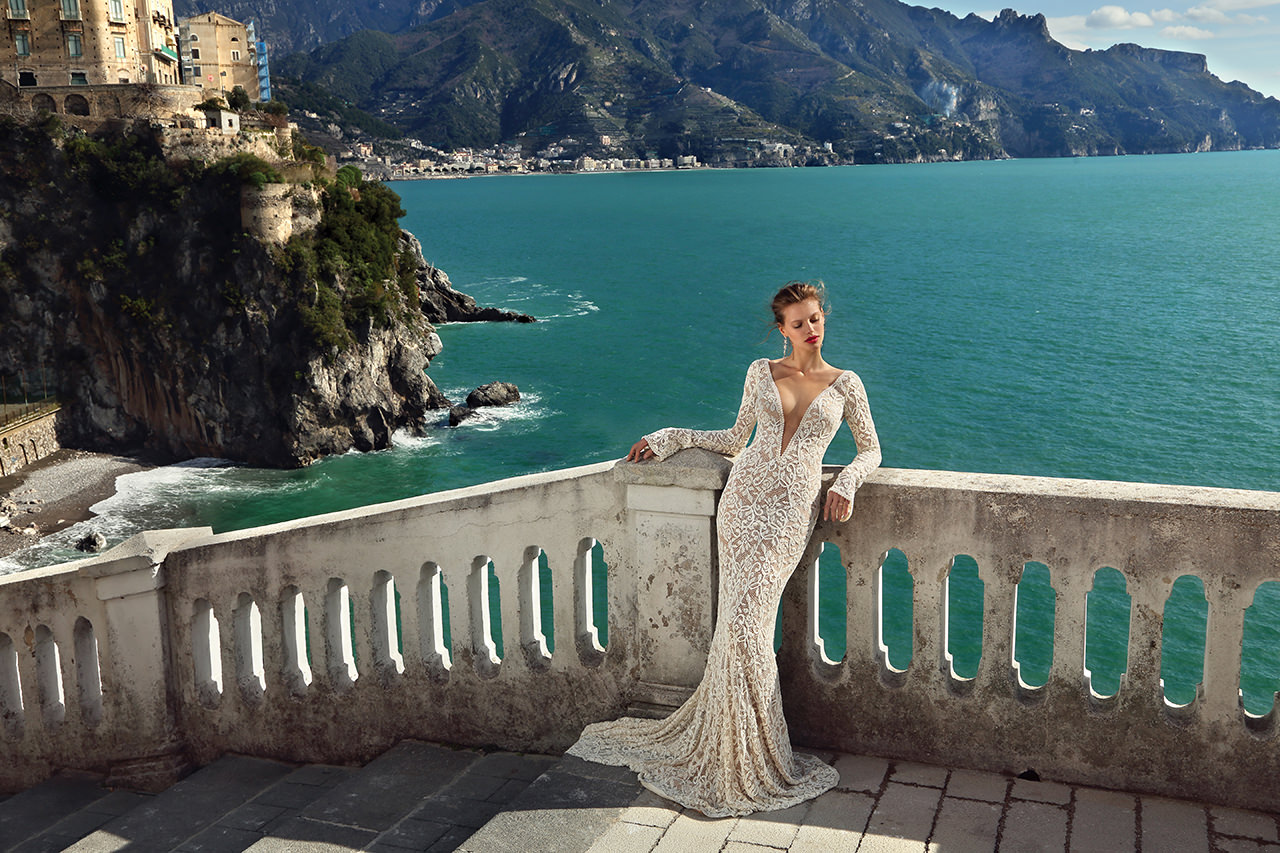 7. Go for sexy, deep plunge neckline and precious lace from Michal Medina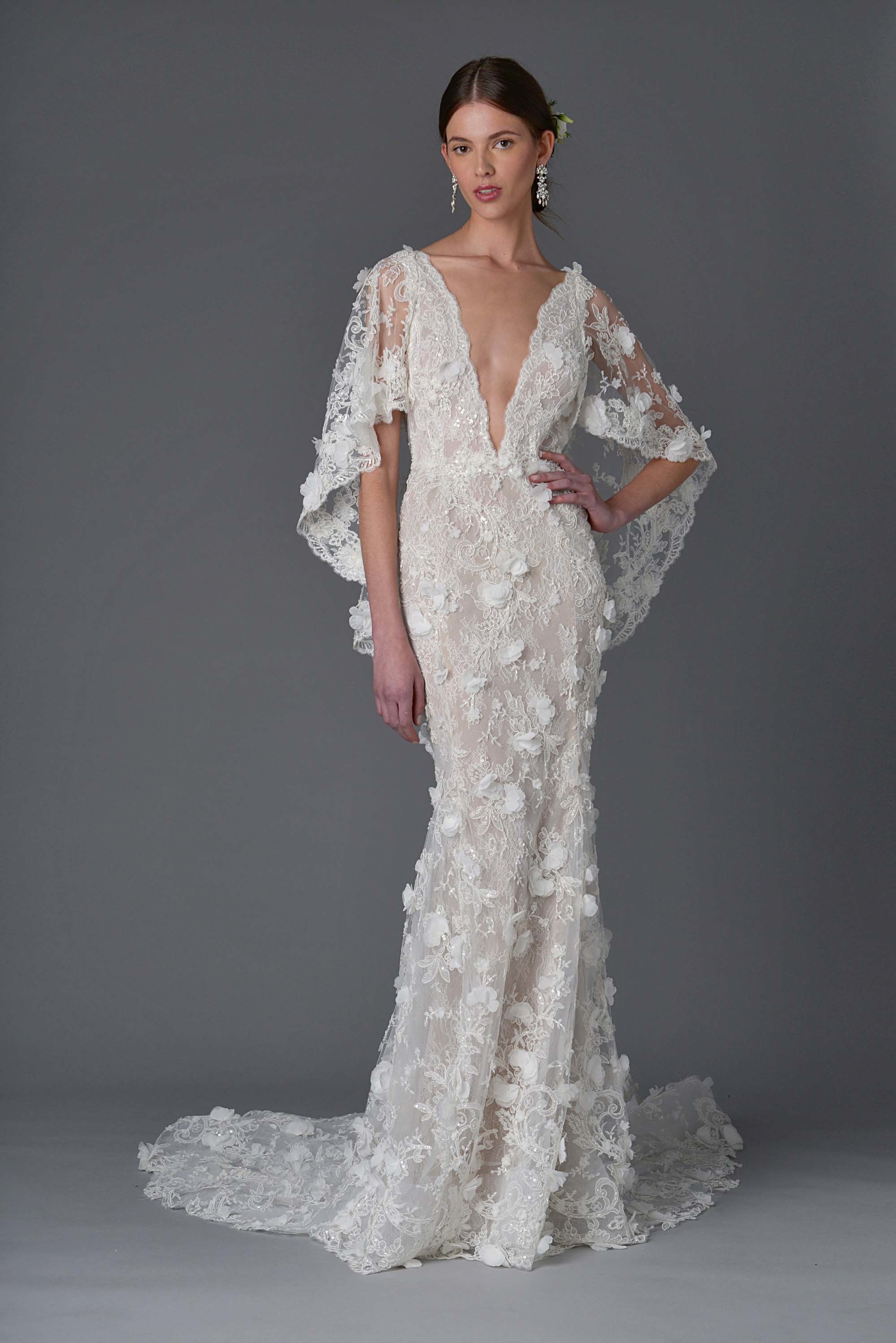 8. Marchesa's blush colored, flower embroidered cape dress is perfect for any romantic soul out there.
9. A simple dress with delicate pleats and a medieval feel from Jenny Packham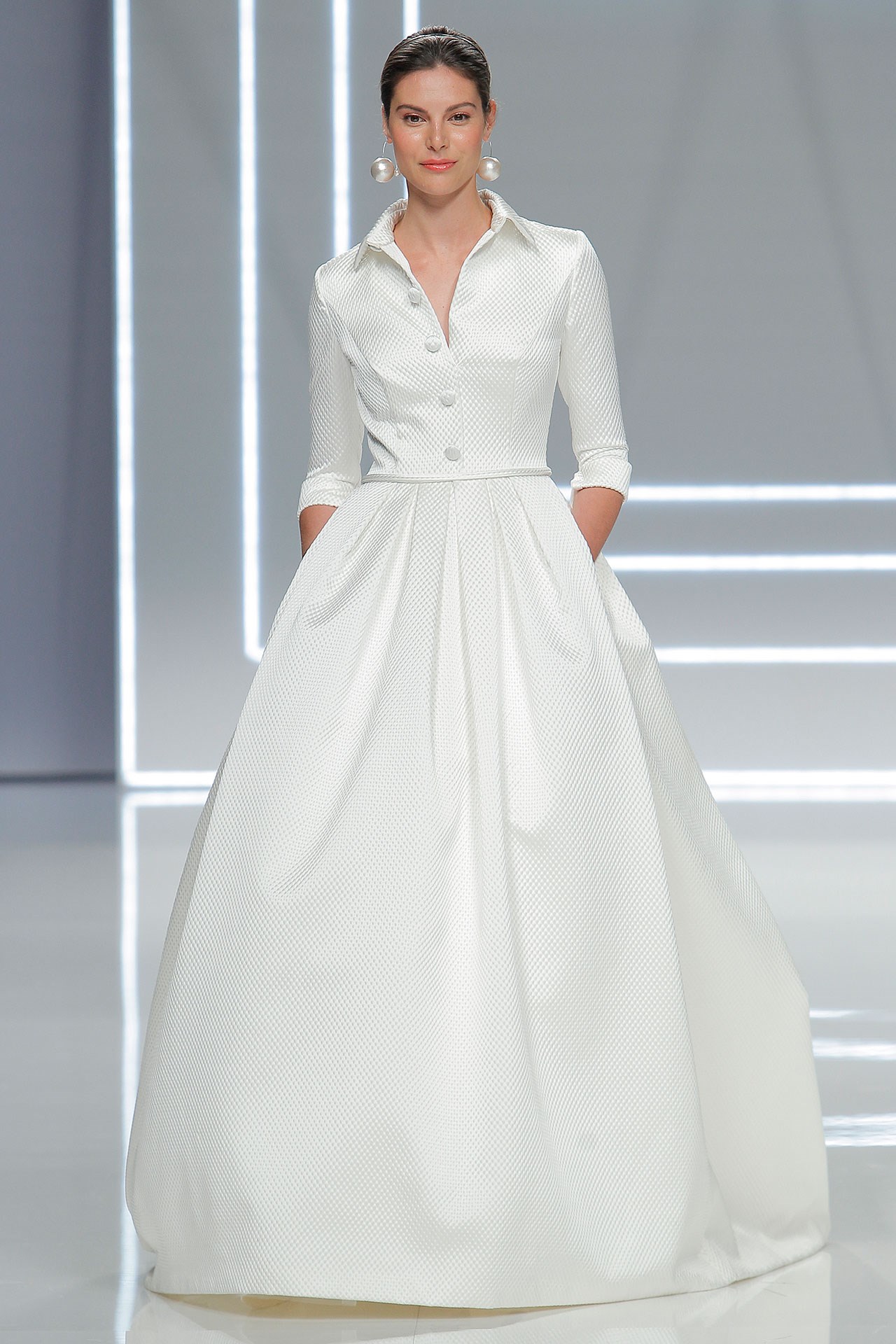 10. If you love classic simplicity, go for this cream textured gown by Rosa Clara
Keep up with Project Fairytale
Facebook / Pinterest / Twitter
Follow my blog with Bloglovin
0