I am a sucker for the unconventional. And bridal pant suits are not yet the convention, although lately more and more designers offer this alternative to brides-to-be searching for their dream look. And honestly, if the bride is not your classical girl who's been dreaming about her princess puff dress since she was 5 while trying on her mother dresses and shoes, then why not wear her favourite clothes to her wedding as well. I really disapprove of those girls trying to be someone they are not on their big day just because this is the tradition. I believe that you can follow tradition and in the same time enjoy yourself and express your personality. And here are 10 examples of really chic pants options for the big day.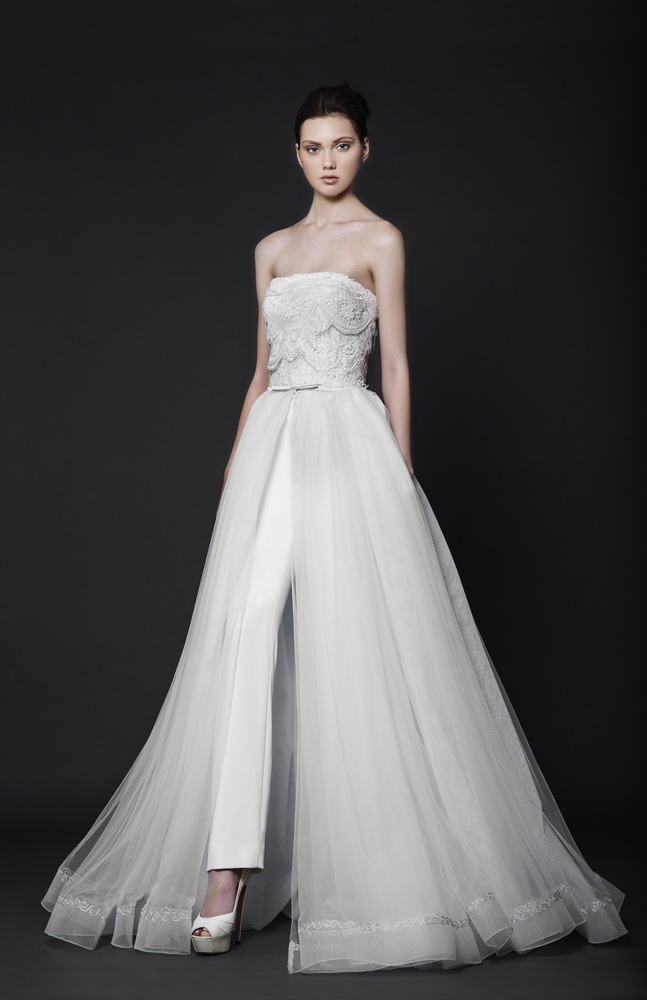 1. Let's start with something classic from Tony Ward. This is really close to a dress, with the over-skirt and the pretty corset top. And with lots of lace and tulle you are even more traditional than a lot of dresses I've seen. But still a lot of freedom of movement and a modern twist.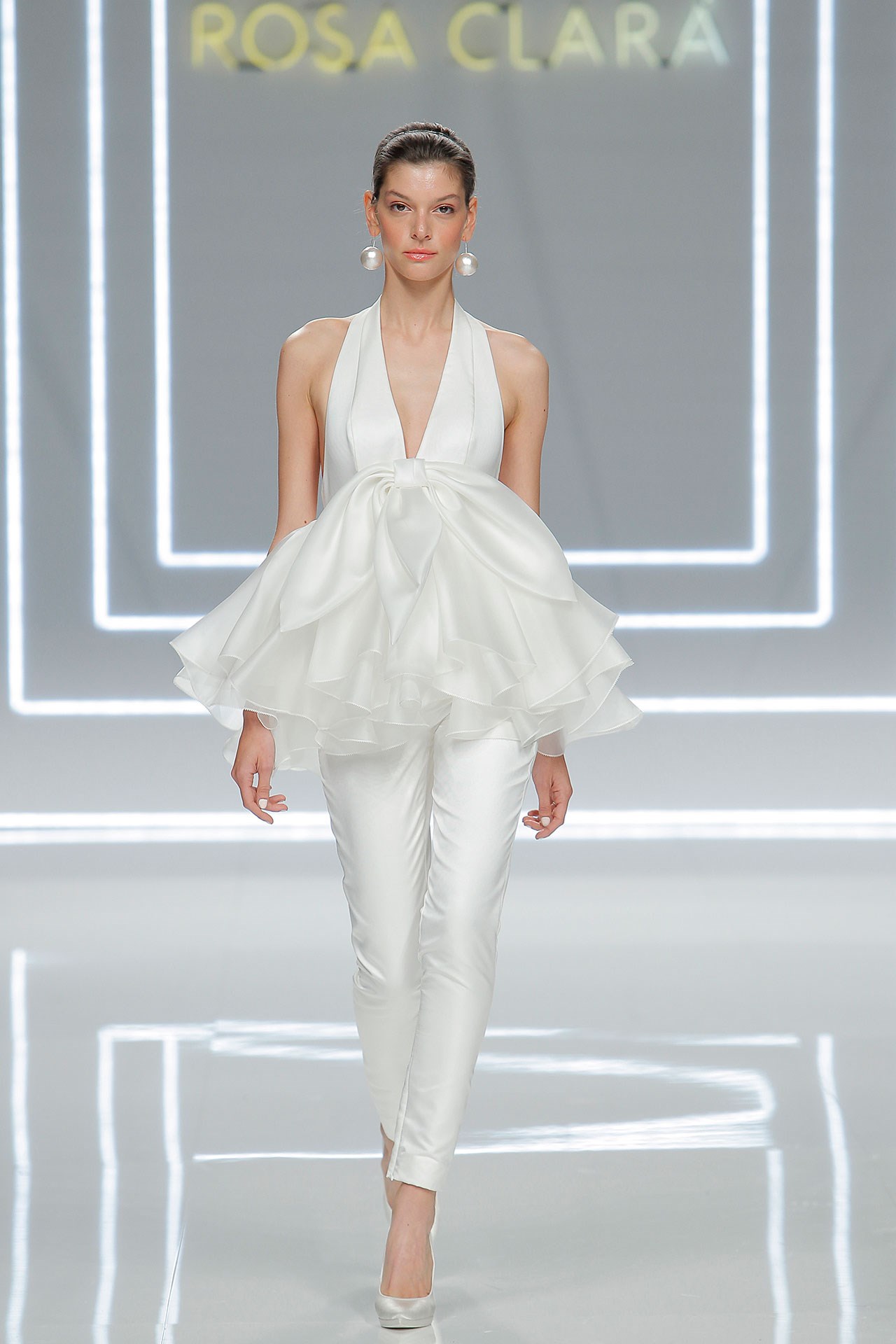 2. This Rosa Clara ensemble is already a little edgier, with the slim pants and the vest-like top but all is softened by the gigantic ruffle and minimal styling.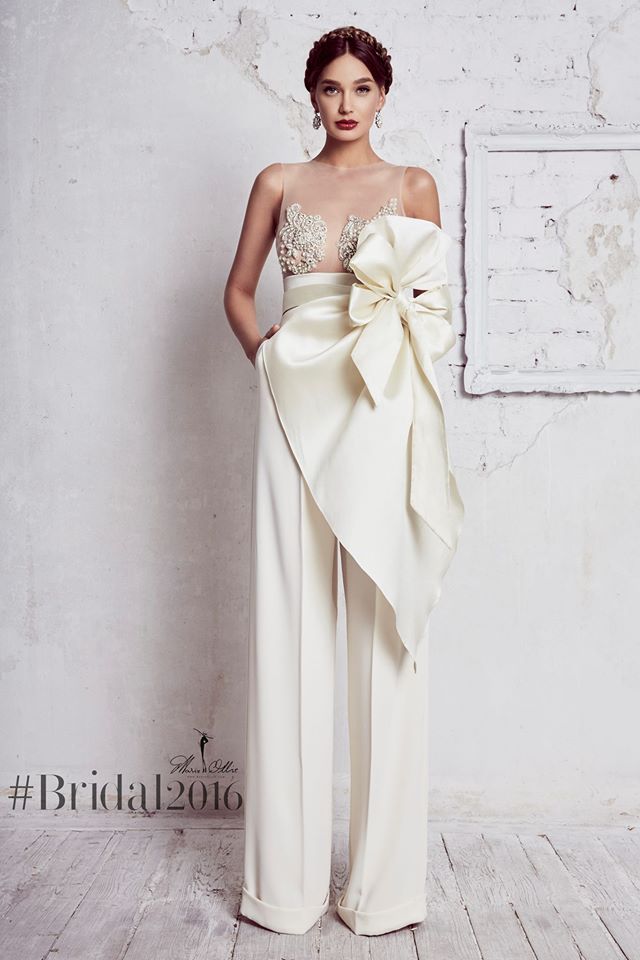 3. A pair of palazzo pants, a sheer top with metallic embroidery, a marked waist with a large bow will make you feel both strong, elegant and chic. And no dress in sight. By MarieOllie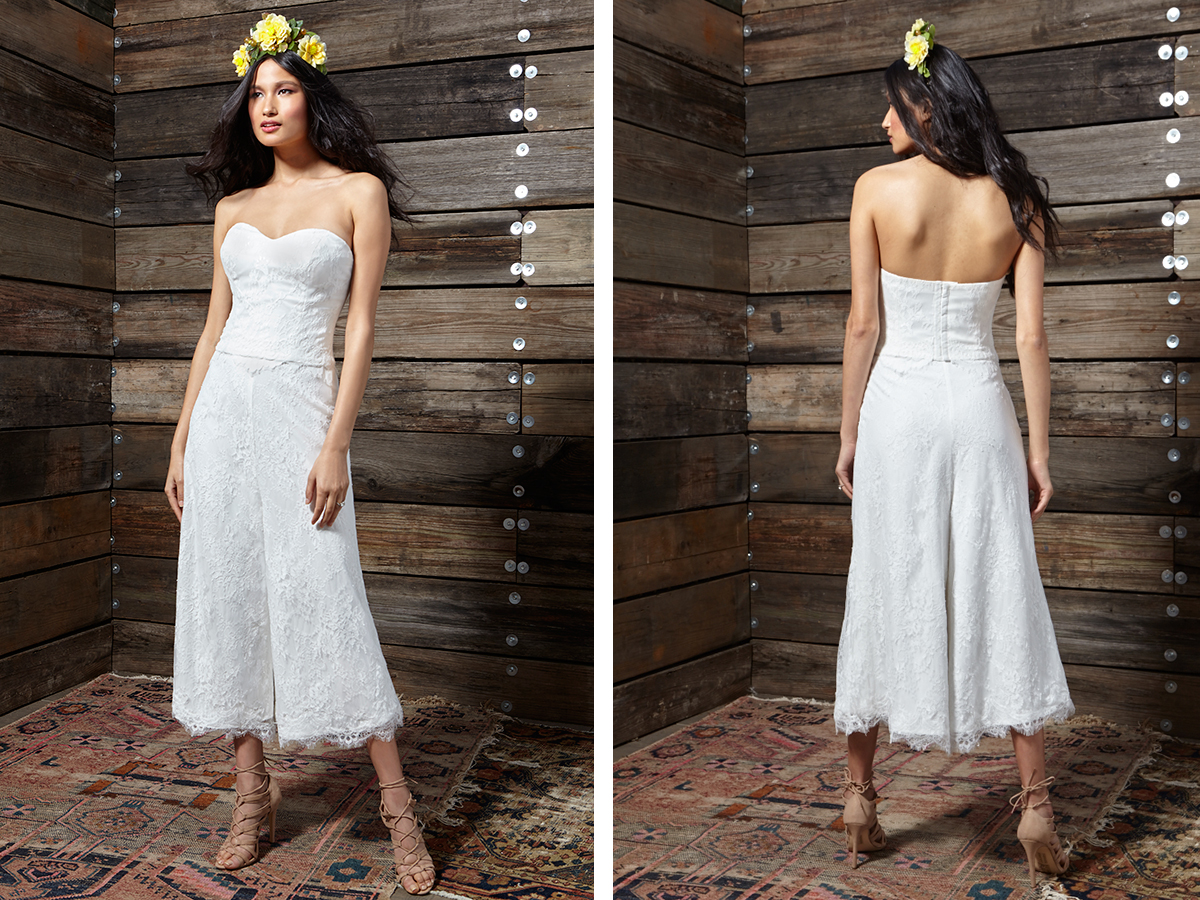 4. Culottes? Yes, please! My love for this trousers cannot be stopped and I had to introduce at least a pair in this selection. They are by Ivy and Aster's Spring 2017 collection (one of my favourite designers for bridal wear) and are covered in lace.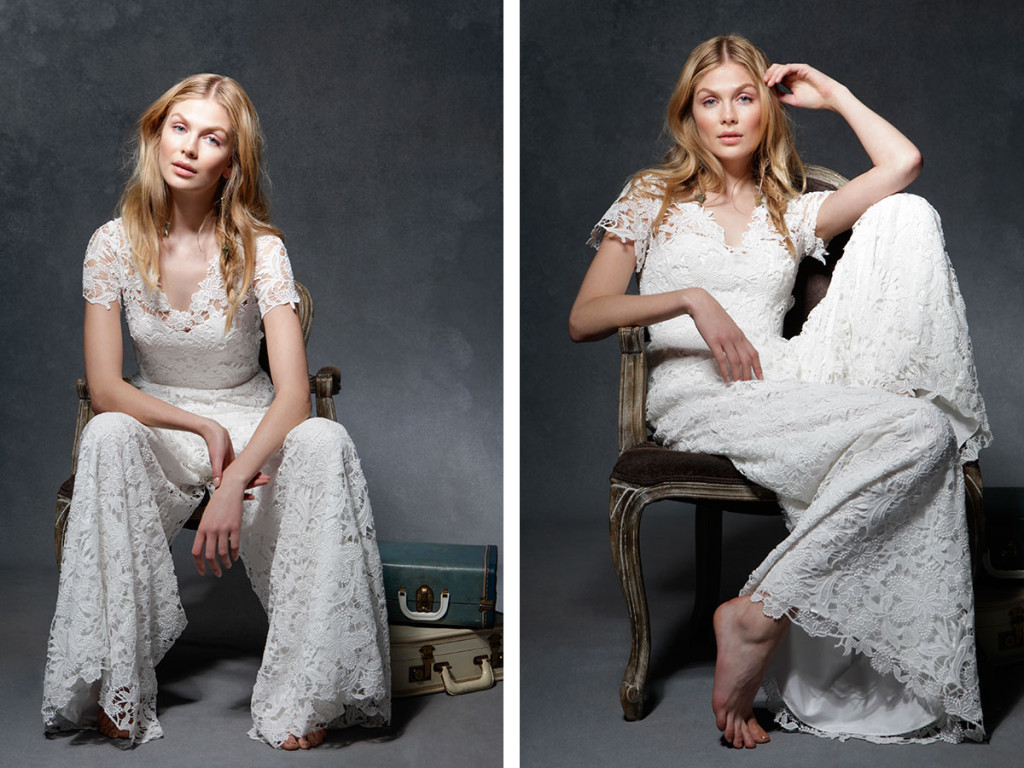 5. Another gem from Ivy and Aster is this lace jumpsuit with wide leg pants for a very 70s vibe and a relaxed ceremony… I can picture a bride barefoot on the beach in this style.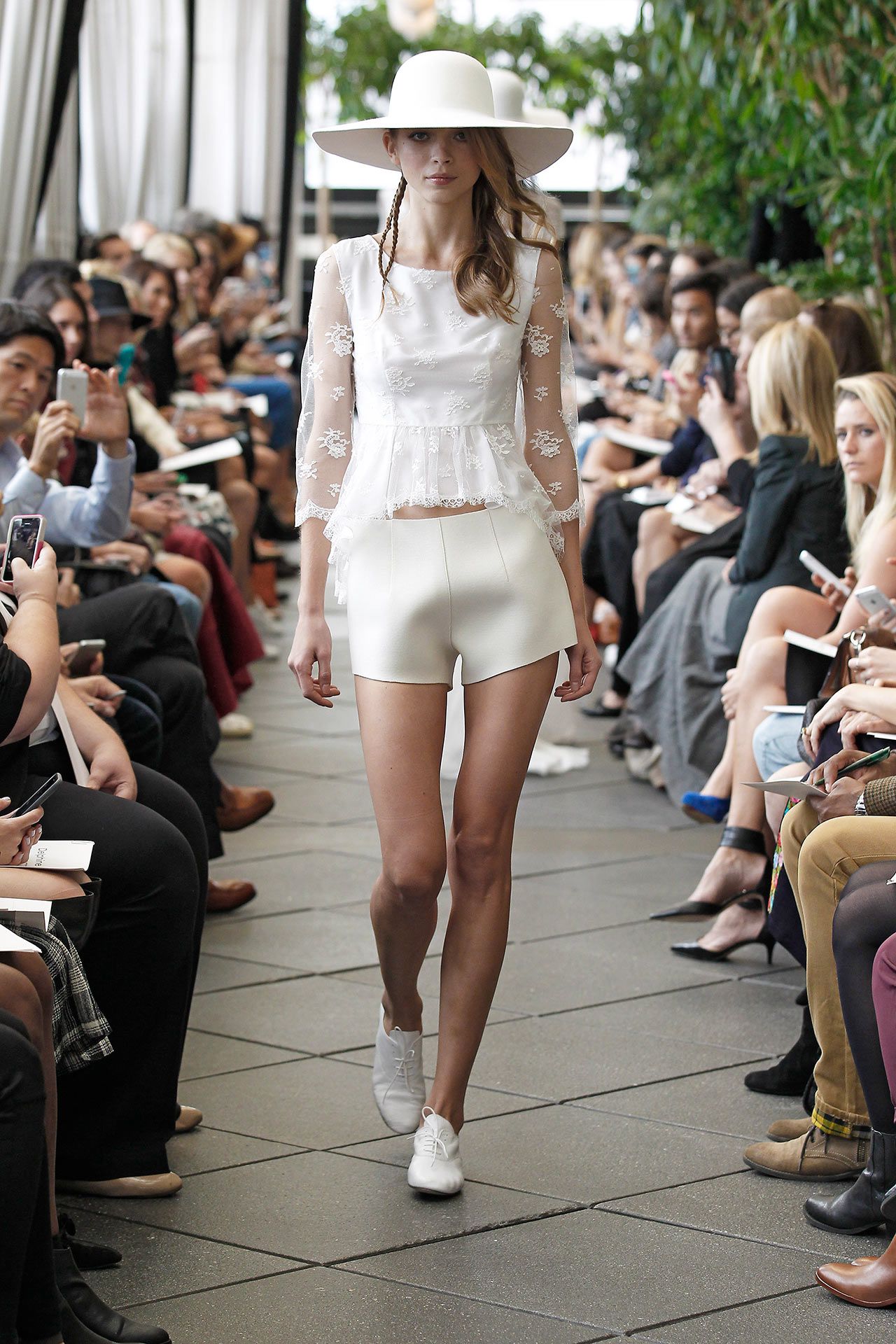 6. After culottes, I could not ignore shorts. And this Delphine Manivet pair, with the sweet top, hat and tennis shoes could make for the perfect outfit of a daring bride, not interested in other people's opinions and wanting to feel like hersel anytime.
7. The Elie Saab Spring 2017 look is another return to the 70s aesthetic, this time with a more polished and glamorous touch. The feather clutch, precious lace top and perfect fold of the pants are all part of the same story of luxury, boldness and freedom.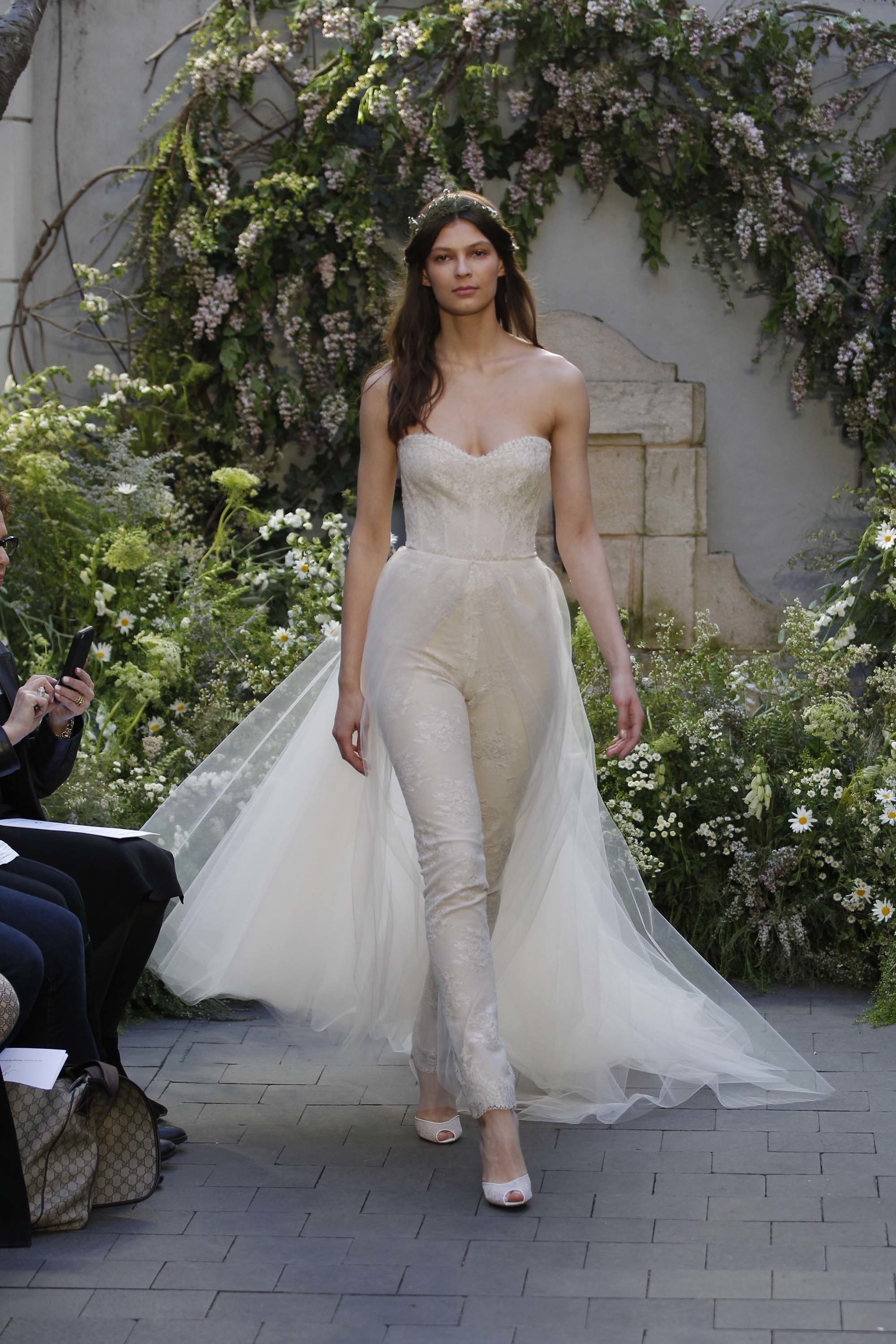 8. This is another tame, traditional approach but the color is really beautiful and the form hugging shape brings a modern touch. By Monique L'Huillier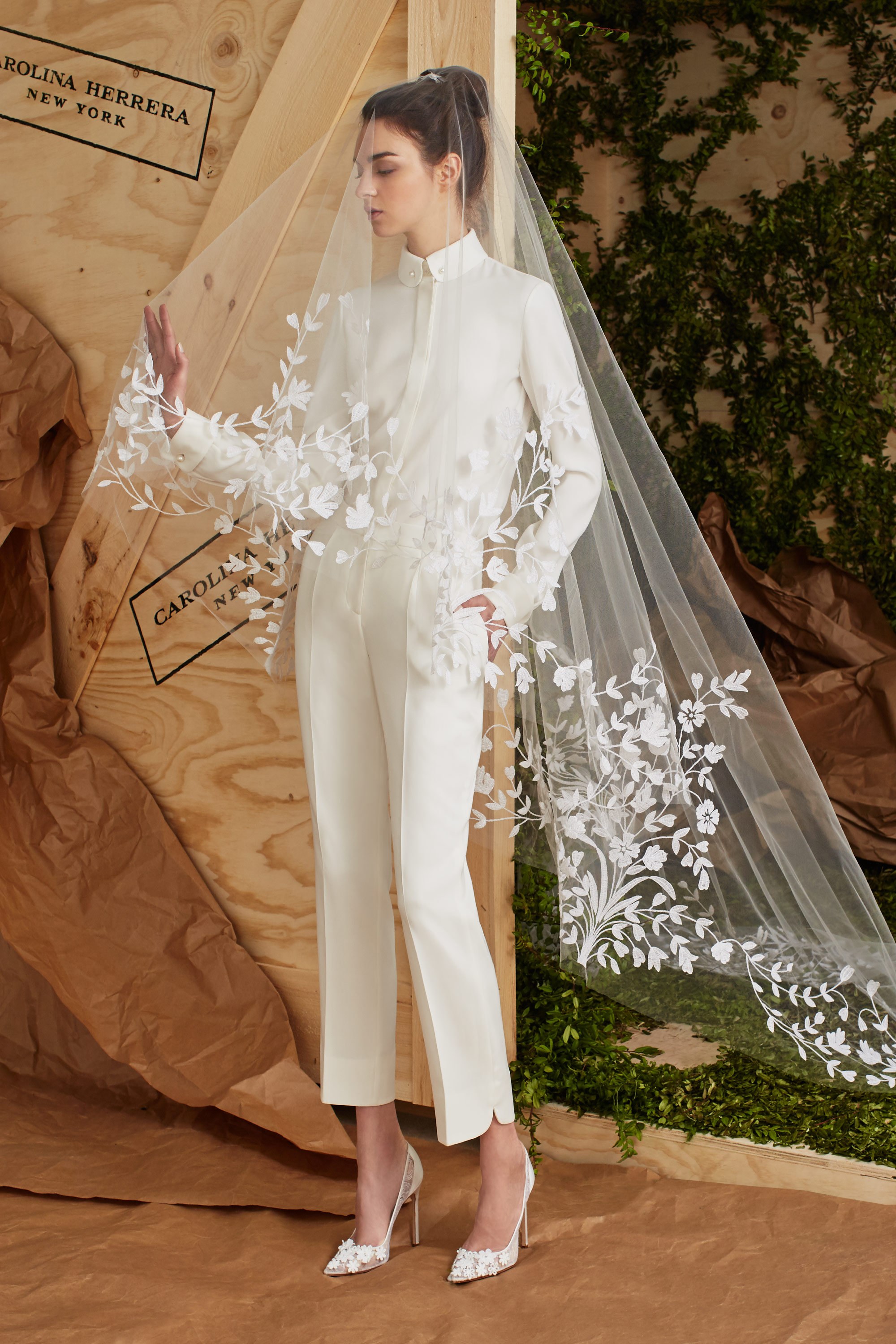 9. To be completely honest, this is probably my favourite one and the look that inspired today's article. This Carolina Herrera ensemble of perfectly tailored pants and shirt and that dramatic veil really made me dream of princesses that were always courageous besides being beautiful.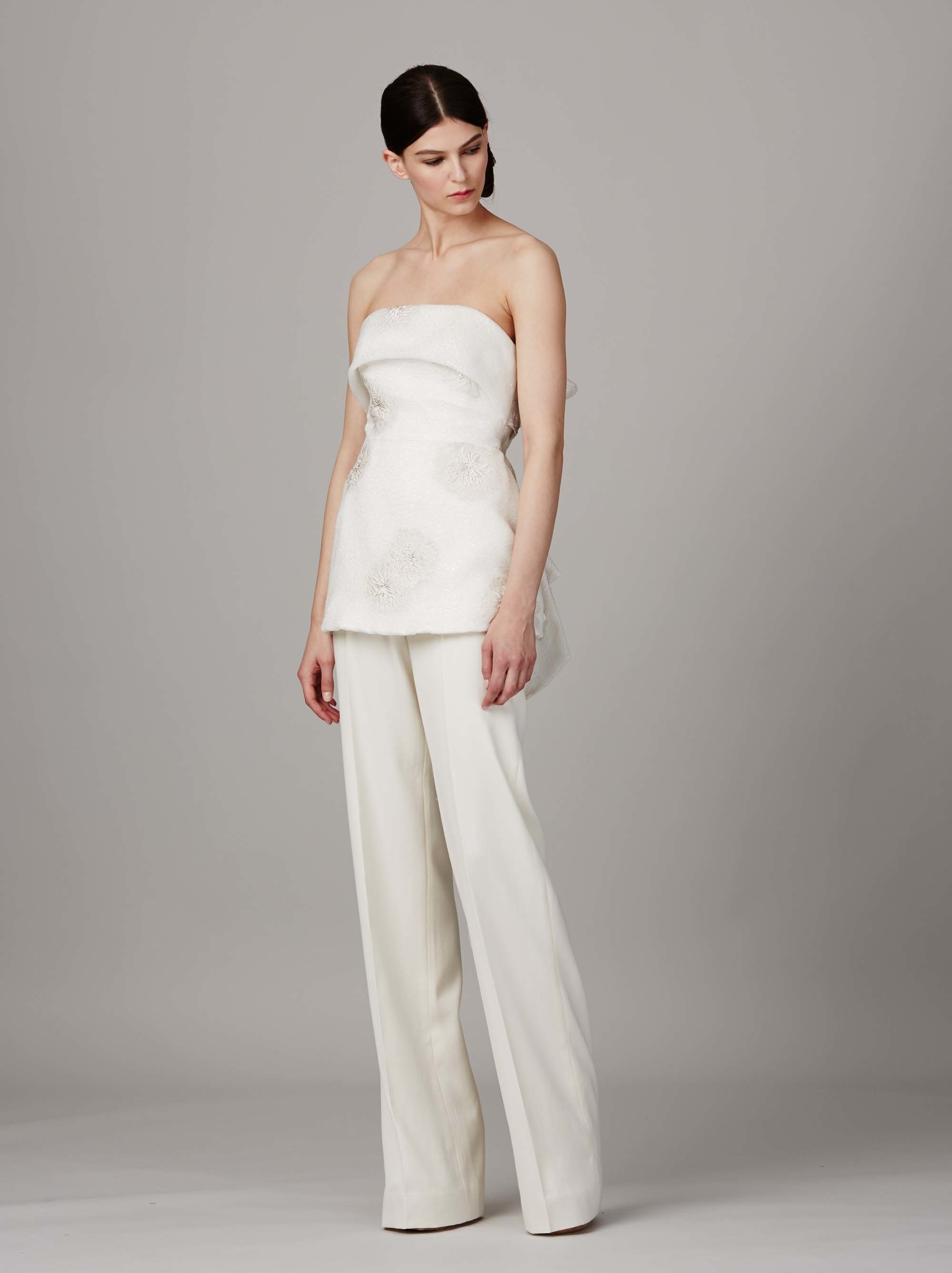 10. This would be perfect for a winter wedding with a fur cape to cover the shoulders. I love the simple shape and austere decoration. By LelaRose
What is your favourite style? And more importantly, would you wear a dress or pants on your big day?
Keep up with Project Fairytale
Facebook / Pinterest / Twitter
Follow my blog with Bloglovin
0