Image source
Last night I watched Café Society and after the movie ended, I was still fascinated with the magic of that bygone era, the elegance of manners, homes, bars and clothing. And I wish we could have that again but also the comfort of present times (I would not be able to write on this blog without the help of trusty Internet).
I would really like to see people in the street that put the same effort to obtain that classic elegant looks, women to wear gloves and headpieces and not generate odd looks, men to wear hats and tailored suits, how I wish. I guess this will be my Christmas wish this year.
And the people that inspired this kind of feelings in me since I was a little girl were my grandparents. All four of them were really keen on keeping an elegant appearance even if their backgrounds were really diverse. I guess it had more to do with the era they were raised than the place or conditions. Both my grandmothers had a deep love for elegant, figure hugging dresses and nice shoes (guess that explains a lot) and one of the them also had an impressive collection of headpieces. My grandfathers never went outside the home without a hat, and casual wear meant for them a pair of elegant trousers, leather shoes and a shirt or a polo shirt. And that only happened when they were on holiday or outside working on the car.
And do you know the great part: I grew up with them and was part of this universe for my entire childhood period. I was surrounded by them and their equally elegant friends and fortunately I did not dismiss them as outdated or out of fashion. I loved to observe them, participate in the rituals of them getting ready to go out for a party and walk around town holding their hands.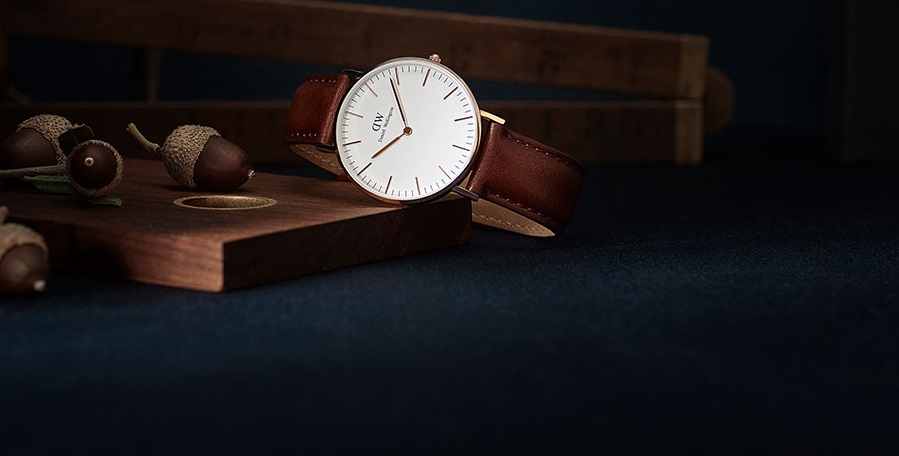 It is difficult to do that today, I cannot commit to dress like that every single day, I equally love my jeans and my dresses, my chunky boots and delicate heels, my gigantic tote bags and precious evening clutches. One thing that I wear every day, no matter the outfit is my DW watch, I have it in rose gold and classic black with silver. I feel that its design, although classic and elegant in a way it is also timeless and perfect for any outfit I might choose. And it makes me remember the watch of my grandfather, who took extreme care of his watch and turned it every evening and had it next to his book on his nightstand. I do the same (minus the turning)…
Oh, and do not forget, you can buy a classic Daniel Wellington watch for yourself or as a holiday gift using the code PROJECTFAIRYTALE on the DanielWellington website you will get 15% off your purchase. And between 23 – 28 November, as a Black Friday promotion they offer a complimentary strap with every watch you purchase. I would not waste any time.
Keep up with Project Fairytale
Facebook / Pinterest / Twitter
Follow my blog with Bloglovin
0