Happy Monday everyone! we are on the last leg of the Christmas shopping marathon and unless you are me and have all the presents already in you closet or on the way (hope to God they will arrive on time!), you are probably going to use these last two weeks to shop for all your loved ones. And since I have made the lists of gifts for my friends and family for the last couple of months and bought / ordered the gifts in November, I thought it might be useful to share some ideas of things to go under your tree.
And I will start the men in your lives. I focused on the boyfriend / husband / partner, but the five gift ideas could work perfectly for fathers, brothers or even best friends. I wanted to show some gifts that are in the same time practical but they are things that men do not usually buy for themselves. And that would make them even more appreciated.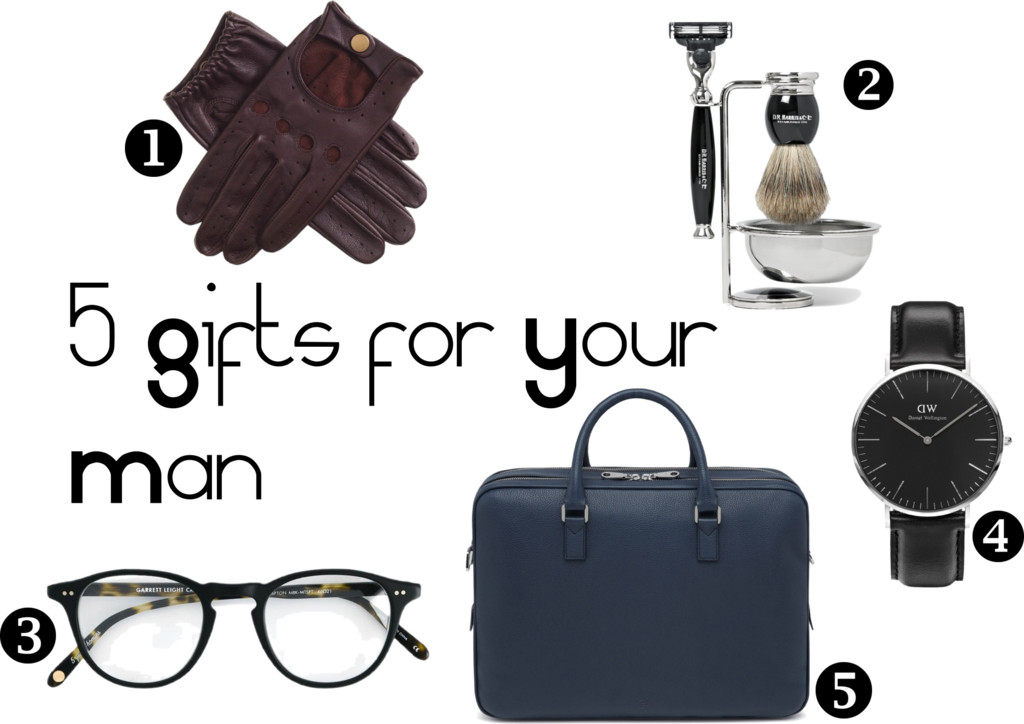 I hope this served as an inspiration for your shopping list. Other things you could give him are:
Plane tickets for an adventure in two. Just go somewhere together and enjoy one another after the crazy time with all the family during the holidays.
Something really useful like new snowboard boots or a new phone. You know better what he might need. And you will be sure he will use and enjoy it and think of you every time.
Beauty products. And here I talk about a face cream to protect his skin from the winter cold, a pomade for his beard, an intriguing perfume and the list can go on…
An experience. Here are a few ideas:

If he is passionate about driving, get him a voucher for a day on a race track in a powerful car.
If he likes extreme sports, send him bungee jump or skydiving.
If he's an incurable romantic, book some dance lessons for both of you. Arthur Murray has some great offers right now.
A relaxing day at a spa or learning something new, like Asian cooking or making ikebana arragements.
Keep up with Project Fairytale
Facebook / Pinterest / Twitter
Follow my blog with Bloglovin
0