I'm back! I mean back with a new recipe for a great easy pre-dinner snack (or, if you are like me, an entire dinner because you cannot help yourself from finishing all the crostinis yourself).
I saw this somewhere on Pinterest a few weeks back and, as I am in somewhat of a sweet-potato frenzy, I wanted to give it a go last weekend. And I am glad I did. I also baked a few beetroot slices but they were eaten before having anything on (I need to make some beetroot chips this evening, they are amazing). The recipe I found online was only with creamy goat cheese and fresh thyme but I had to do with some dried sage and also made half of the crostinis with shredded Gruyere (they were better than the goat cheese ones in my Gruyere aficionado humble opinion).
So, here it is – no quantities, you can use as much as you like of evertyhing 🙂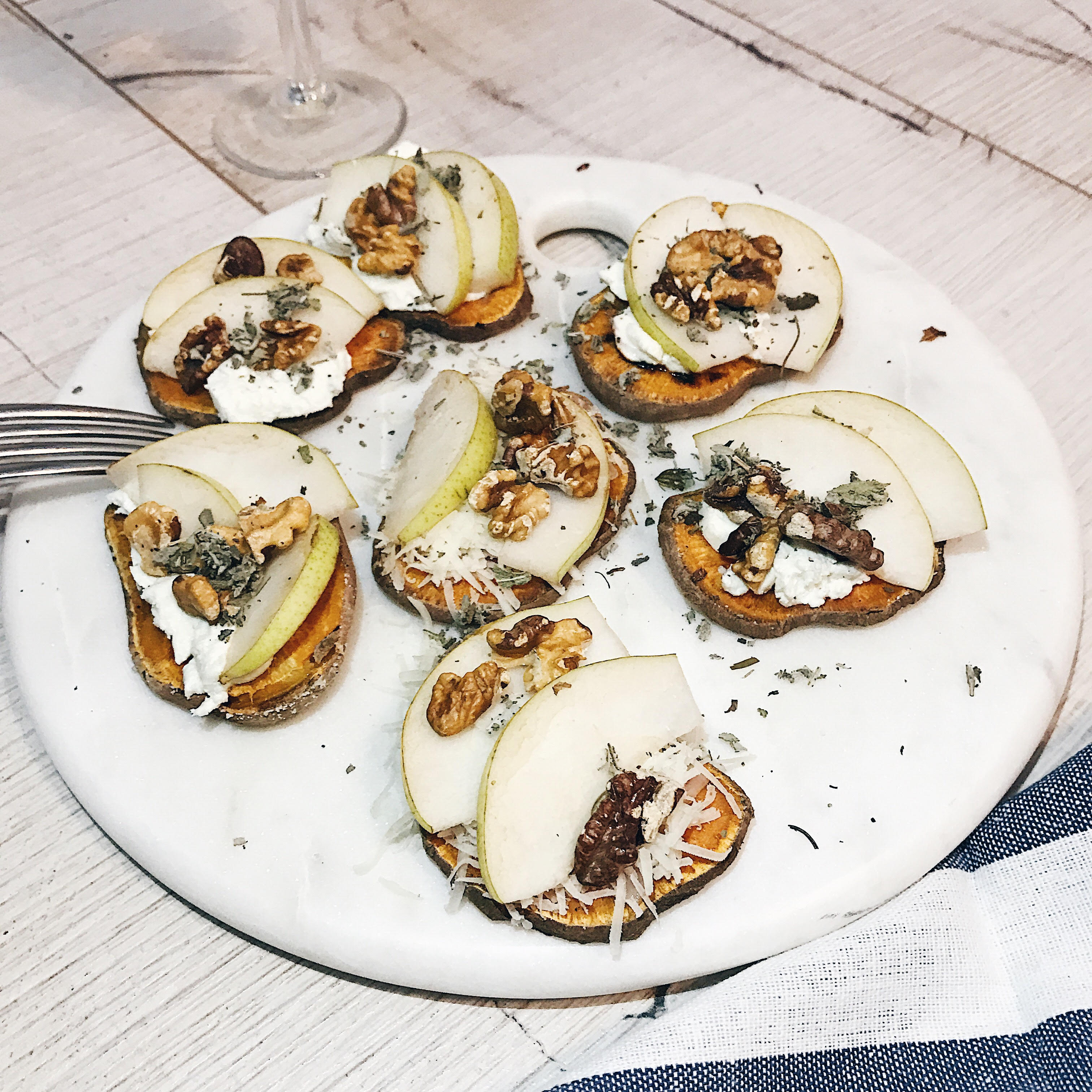 INGREDIENTS:
1 large sweet potato cut in slices of about half a centimeter
Creamy goat cheese
Shredded Swiss Gruyere cheese
Toasted Walnuts
1 pear
Sage (or other herb you like)
METHOD:
Preheat the oven to 200 degrees C.
Slice the sweet-potato and lay the slices on a backing sheet. Sprinkle with salt, pepper and any other spice you wish.
Pop the slices in the oven. While they bake prepare the toppings.
Once the sweet-potatoes are ready (slightly brown around the edges) top each slice with cheese, a few slices of pear, walnuts and herbs.
Enjoy with a white wine.
Keep up with Project Fairytale
Facebook / Pinterest / Twitter
Follow my blog with Bloglovin
0