Hi guys! Easter is literally around the corner and last week I filmed with Denisa some tasty recipes and also wanted to do a DIY video for different egg decorating ideas. But is turned out to be more of a fun fail that I hope she will not share anywhere. Still, I got the idea that I can use the results of our fails to share a couple of simple ways you could decorate your Easter table for your family and guests. The bunny napkin is fun especially if you have kids at the table and a simple decorated egg and a nicely folded napkin is the perfect way to make a simple tablescape that still looks stylish.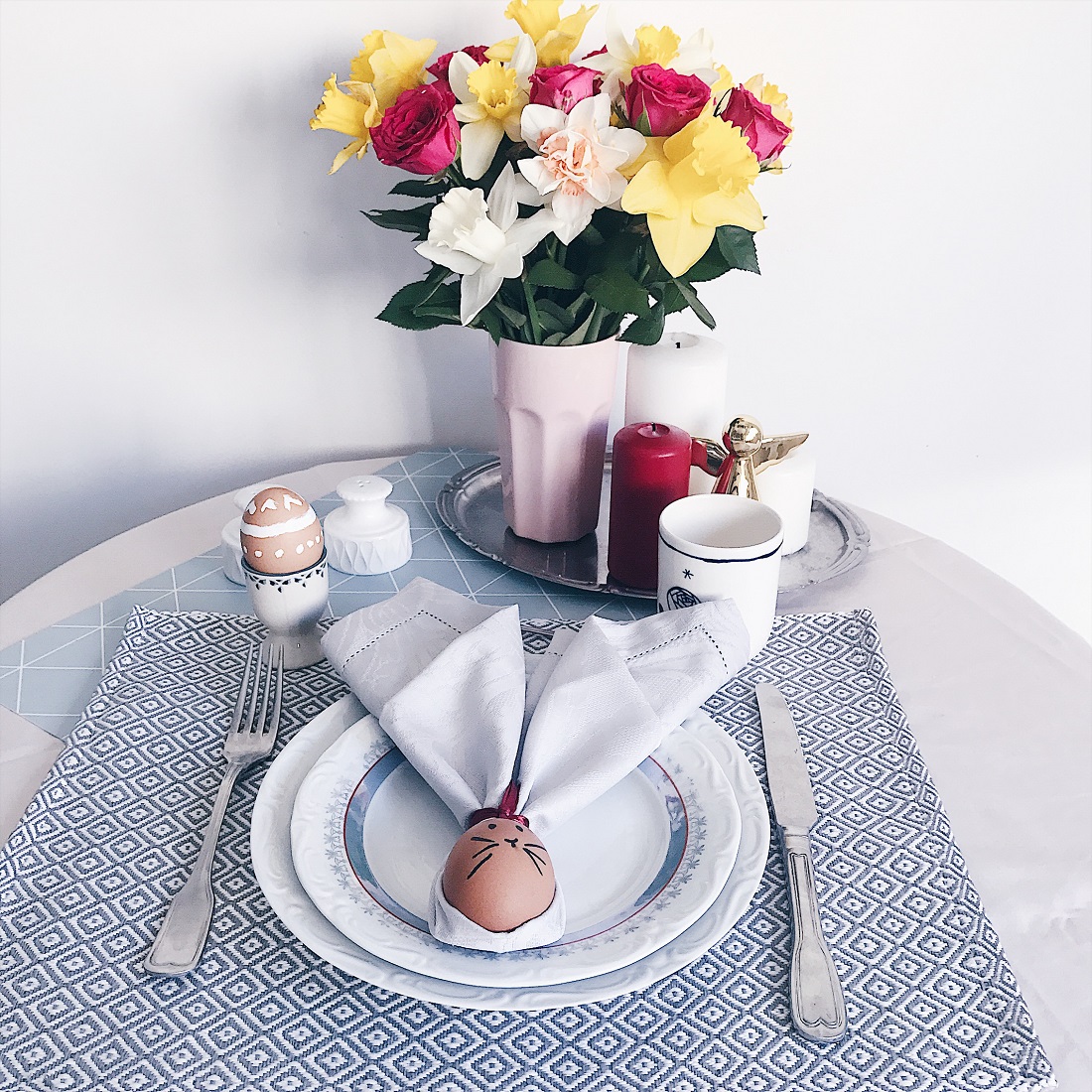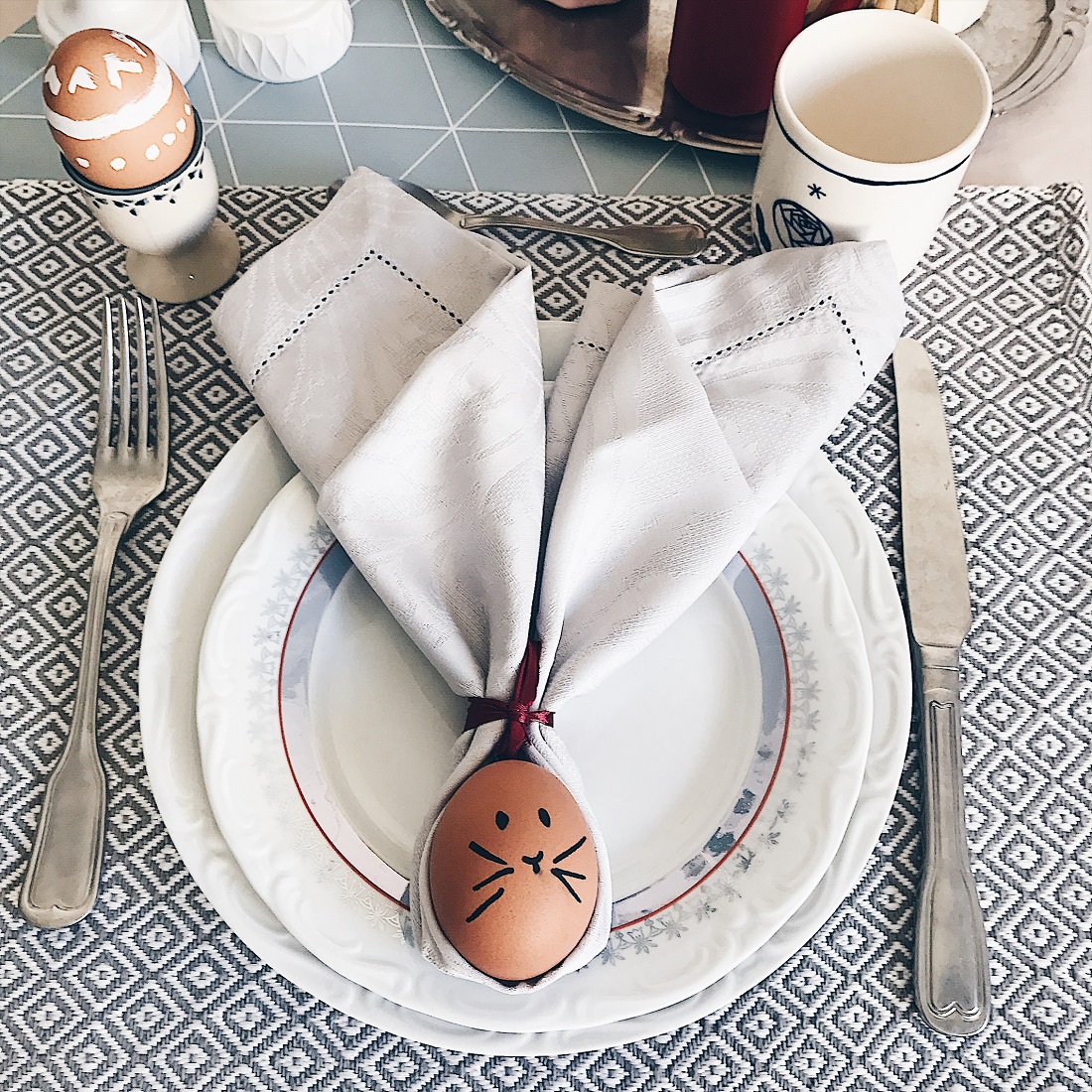 I used the eggs me and Denisa painted, my grandma's china and a gorgeous glass by Madalina Andronic. Altough the china is mismatched – the plates, the glass, the egg cup and the salt and pepper shakers are all from different providers – I chose I common theme: blue, minimal abstract models and they work great together. Plus all the pieces are things I love and make me think about lovely people, which is the essence of every holiday for me.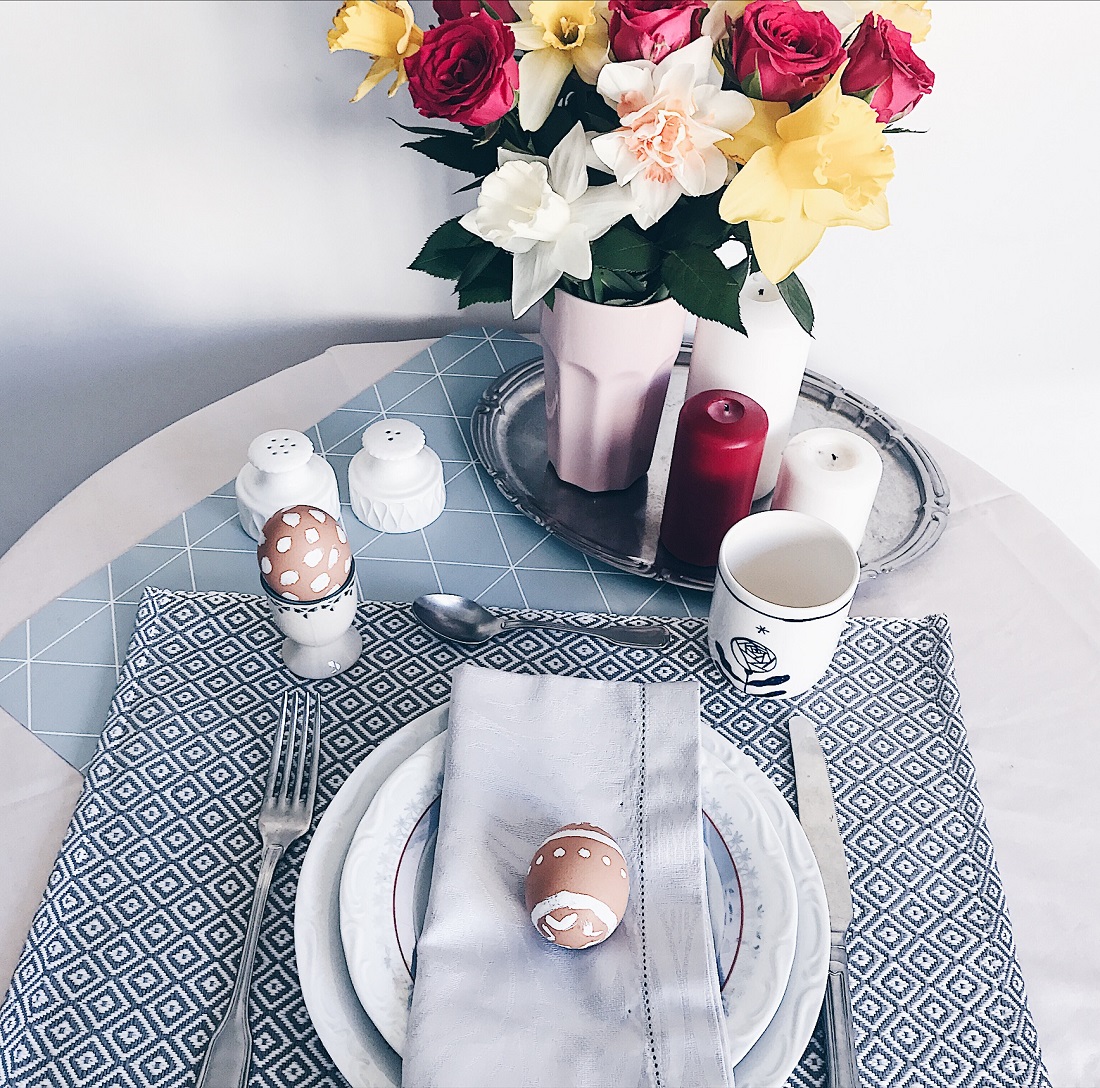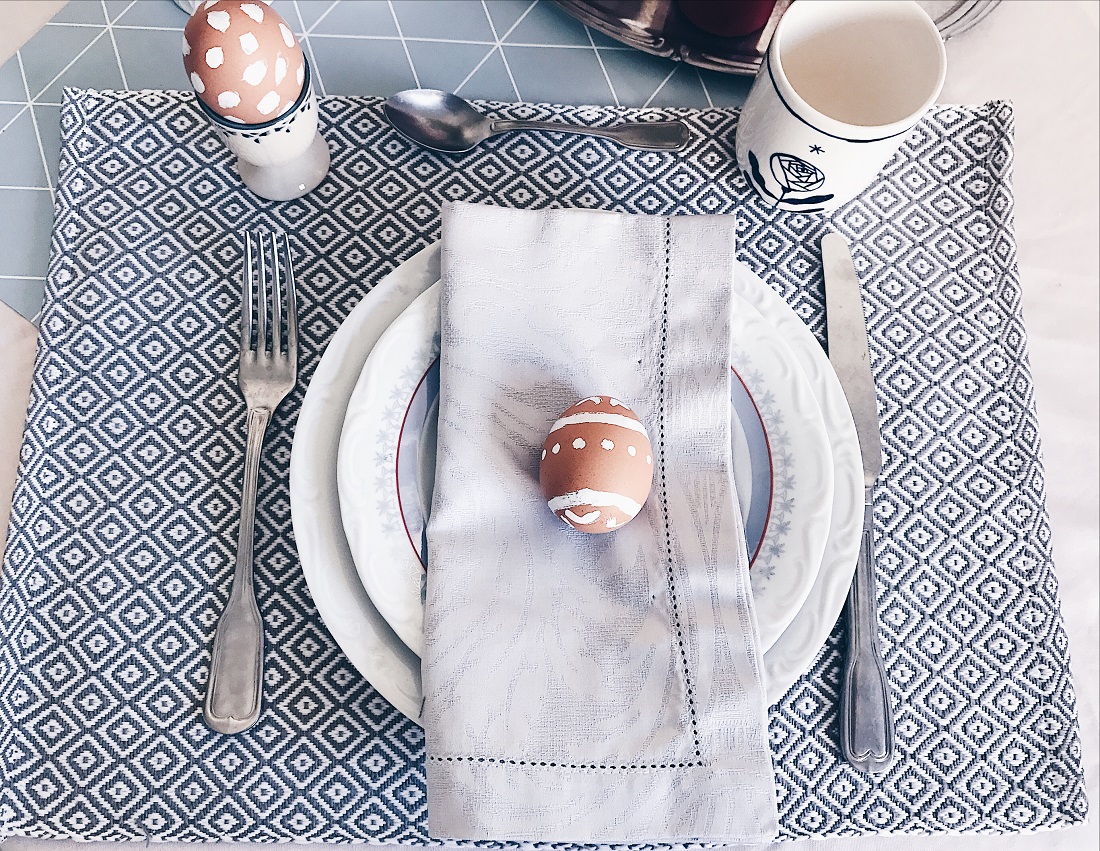 And for the bunny napkin how to, please visit MarthaStewart.com to see all the steps (I guarantee it's really easy – and it looks great).
Enjoy!
Keep up with Project Fairytale
Facebook / Pinterest / Twitter
Follow my blog with Bloglovin
0