The weather is getting colder and colder every moment so you need to keep warm and don't forget about your neck! How better to keep your neck warm than by wearing turtlenecks! So I've got some style inspo to show you to make that boring turtleneck fashionable.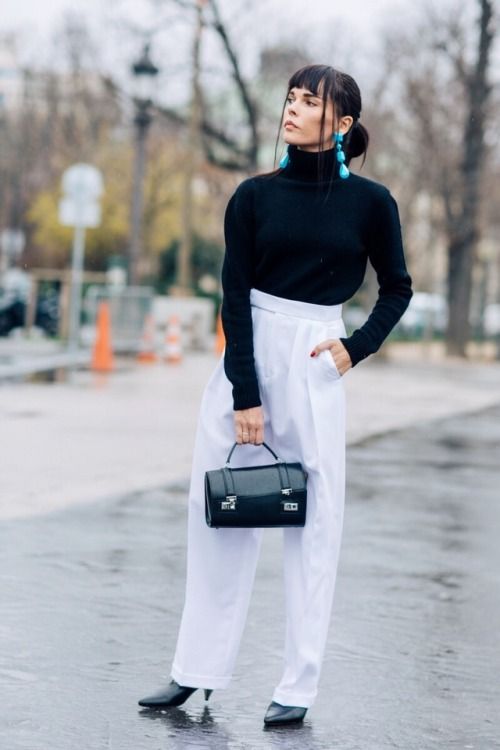 Pairing your plain turtleneck with high waisted straight trousers is going to give you a very vintagey and elegant vibe. If you're going for the black and white look add a statement pair of earrings to bring the whole outfit all together.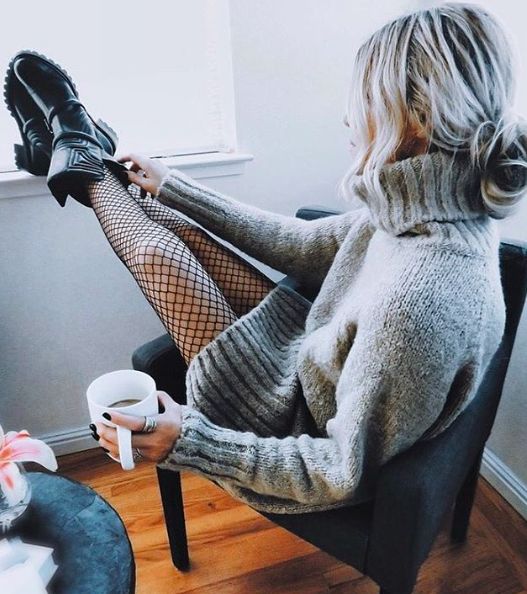 If the weather is a little warmer then you'll get away with just an oversized turtleneck sweater and a pair of fishnet tights.  This outfit is comfy, yet very sexy.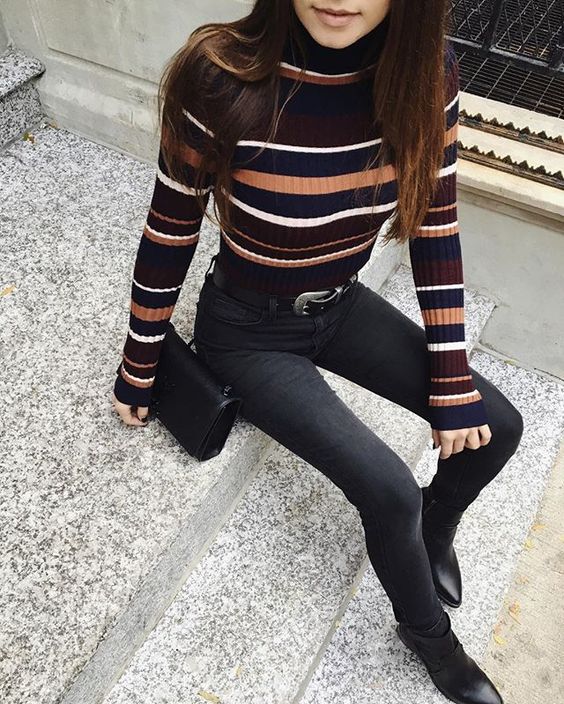 A lovely but classic outfit is pairing a simple black pair of skinny jeans to show off the turtleneck which makes for the statement piece in this outfit. If you like simple outfits try changing them up by wearing striped or dotted turtlenecks with simple pieces such as jeans and trousers.


This unexpected mix of materials makes for a very structured outfit that will surely turn heads. The hardness of the leather shiny trousers goes perfectly with the softness of the turtleneck sweater.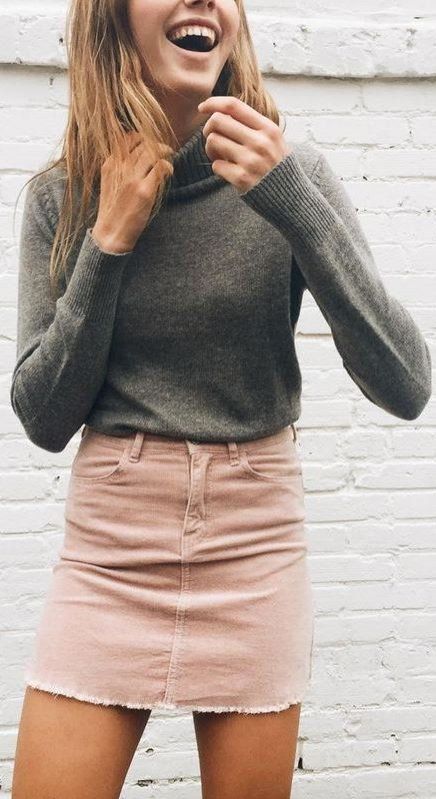 A really dreamy type of outfit is combining a grey toned turtleneck with a baby pink skirt to give it that soft feminine touch.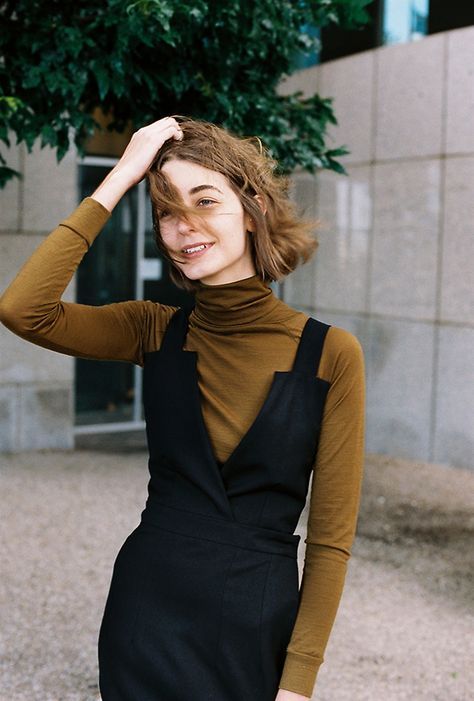 Another vintage looking outfit is this cool LBD over the mustard turtleneck. It reminds me of "That 70's show" and aren't the 70/s coming back? Try it out and you'll be wearing a cool outfit that not everybody on the street is rocking.
Keep up with Project Fairytale
Facebook / Pinterest / Twitter
Follow my blog with Bloglovin
0