We've probably all been to a wedding that was a little slow and maybe even boring. Perhaps there wasn't enough entertainment or maybe the guests weren't as upbeat and happy, resulting in fewer conversations and less people to chat with. This can have a negative effect on a wedding and it's important to boost interactivity and encourage guests to engage with each other.
In this article, we'll be chatting about a few ways to can convince your guests to interact with each other so that it creates a more pleasant atmosphere and memorable wedding.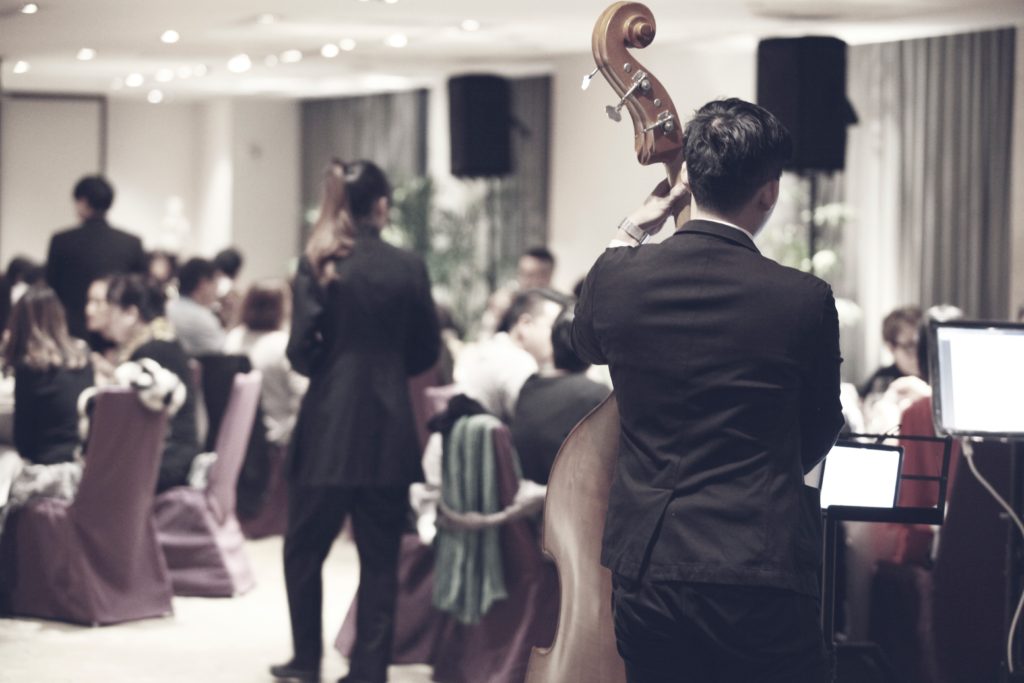 Live bands are a great way to boost gest interaction at weddings. (Source: Pexels)
Host your wedding in a unique location
Instead of going to typical churches and venues that we've all been to, think about unique locations for a wedding. Visiting other countries can be a beautiful idea, but it's also very expensive. However, you could also go outside of the city and into quieter rural areas that are ripe for exploring and taking pictures. The more unique and interesting your location is, the more interested your guests will be.
Don't just play music, hire a band instead
Many couples and wedding planners will skimp on the music and simply just play a song through the speakers. While this is a great idea for saving money, it's also not as interactive. Take a look at sites such as https://www.alivenetwork.com/hirelivemusic/wedding_bands_in.asp?area=London to find bands to hire instead. These bands are interactive because they're live and sitting with your guests. They'll play music, take requests and even chat with your guests, creating a more sociable atmosphere.
Have unique forms of entertainment
There are plenty of ways to get your guests talking and we believe that entertainment is the key. We've already talked about hiring a band, but there are other ways for your guests to get together and start chatting. For instance, lawn games like giant Jenga can be a fun and interesting way to get teams of people competing and having a good time. Alternatively, hiring special personalities such as an artist or even a magician can be unique forms of entertainment that, much like a live band, can be interacted with. For more ideas, take a look at this article from http://www.youandyourwedding.co.uk/planning/entertainment/19-unusual-wedding-entertainment-ideas/20201.html where you'll find several unique and interesting ideas that you could add to your special day.
Give them something to remember
You can also get your guests to talk about your wedding outside of the wedding as well. For instance, you could hire a photobooth service so that people can take silly pictures and have something memorable to take home with them. After the wedding, those pictures and other social media images will circulate and people will continue to chat about their memorable experiences long after the wedding has concluded.
In short, the types of entertainment and people you have at your wedding can drastically change the atmosphere. The idea is to get your guests talking as much as possible with different forms of entertainment, thus creating a more pleasing wedding and memorable interactions.
Keep up with Project Fairytale
Facebook / Pinterest / Twitter
Follow my blog with Bloglovin
0