Good morning! I wanted to share with you a recent discovery, that, besides being an interesting beauty product was also a very interesting thing to play with. I have seen magnetic masks around the internet for a while now, but I was not very curious to try them as I did not believe too much in their power and I thought that applying them on my skin and then being left with residue might harm my overly sensitive face.
So a few weeks ago, when the people from Life Care sent me their new magnetic mask I was skeptical but also curious: I could finally test one and see what it is all about. And I did. First on my hand (I couldn't stop applying it and then removing it with the magnet and then on my face).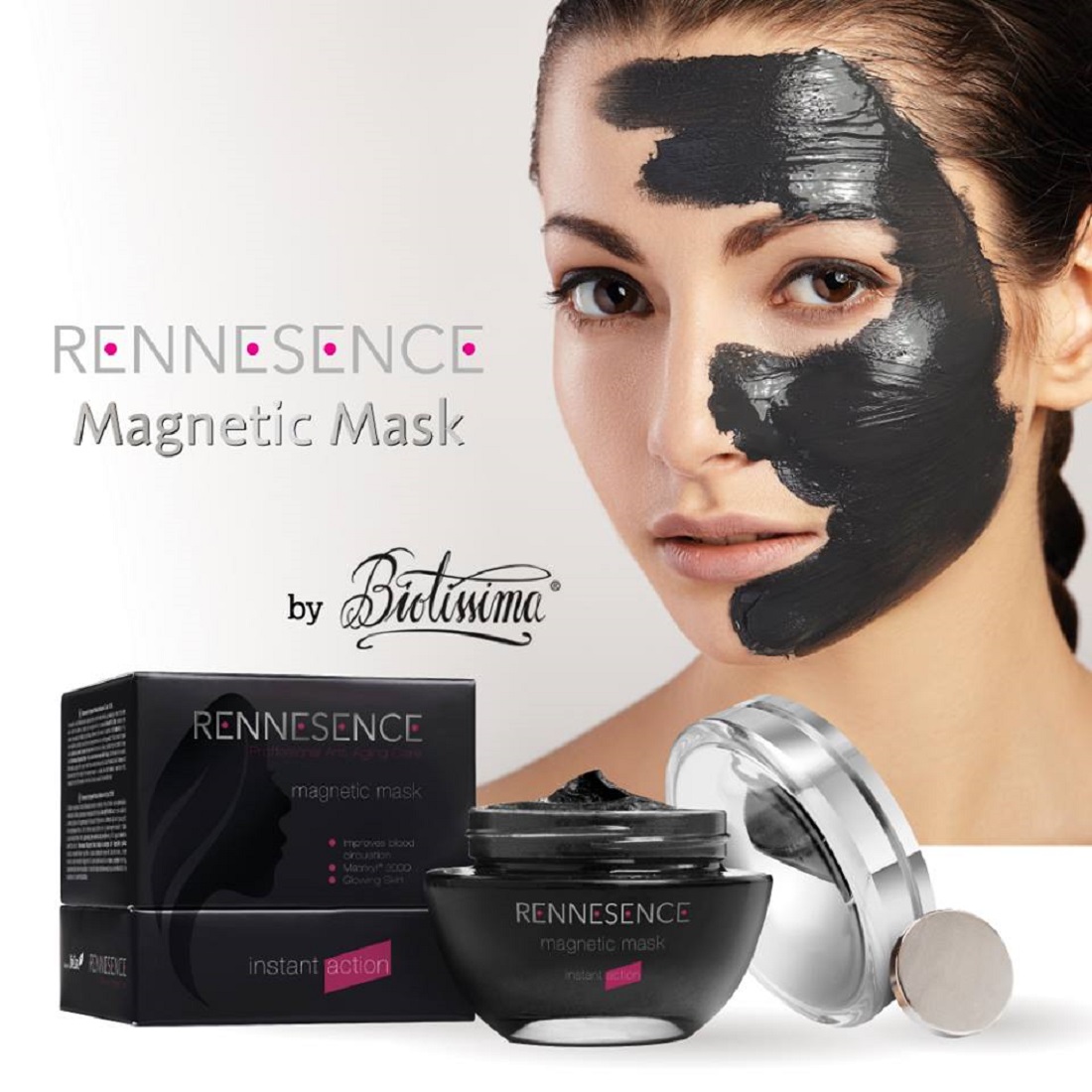 The mask has a very pleasant texture, like a gel that contains the iron particles and once the iron is removed with the magnet, the gel remains on the skin and gets absorbed by massaging it gently. The mask's formula, besides the iron particles, is enriched with retinol, Matrixyl® 3000 and nourishing oils. The iron particles removing process activates micro-circulation in the skin, helping with it being energized and healthy.
My personal experience with the mask, after a couple of uses is a positive one, my reserve being the fact that it has fragrance and I am reluctant about that. However, because it is not a product that I use every day, but more like once a week, for the moment my skin is responding positively. And the presence of retinol, which in a daily cream can become really irritant for my ultra sensitive and reactive skin, was welcome, as no other ingredient leaves my skin so silky smooth.
It is a nice addition to my routine and every use is a moment of fun when I get to remove the iron particles.
Images via LifeCare and my own.
Keep up with Project Fairytale
Facebook / Pinterest / Twitter
Follow my blog with Bloglovin
0