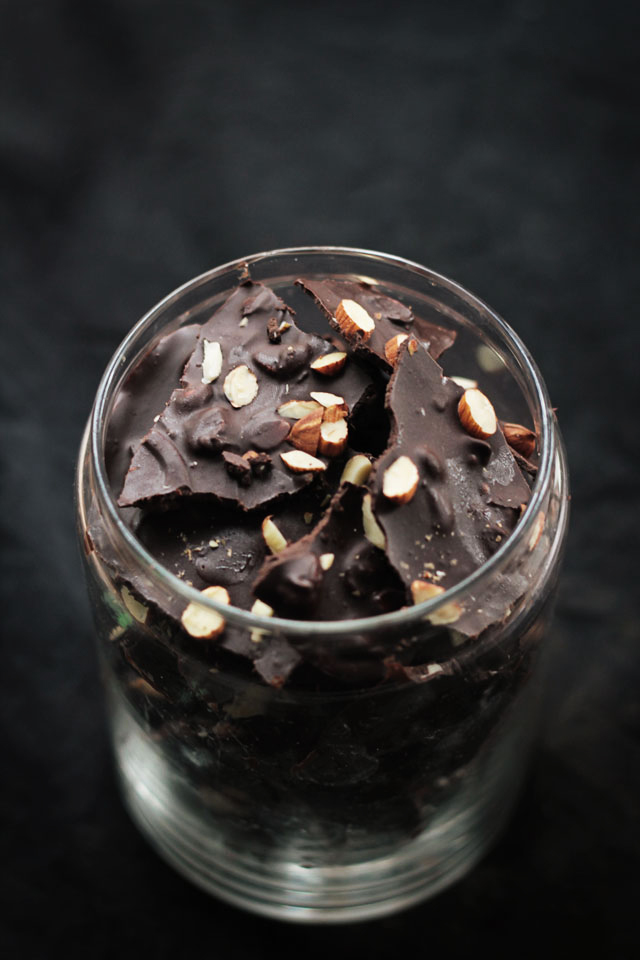 I am not a big chocolate eater. Usually, I can only eat one small piece and then I am totally overwhelmed by its sweetness and I never eat chocolate ice-cream. I'm a freak like that. But I am also a weak person, and one of my weaknesses is dark chocolate (the darkest the better) with coffee pieces in it. And this is a recipe for dark chocolate bark with an added bonus of roasted almonds… Sounds absolutely delicious!
This is what Chinmayie from love food eat did to achieve the pictured results:
Ingredients:
300 grams of dark chocolate
1/2 cup roasted almonds, roughly chopped
1/2 to 1 tbsp instant coffee powder.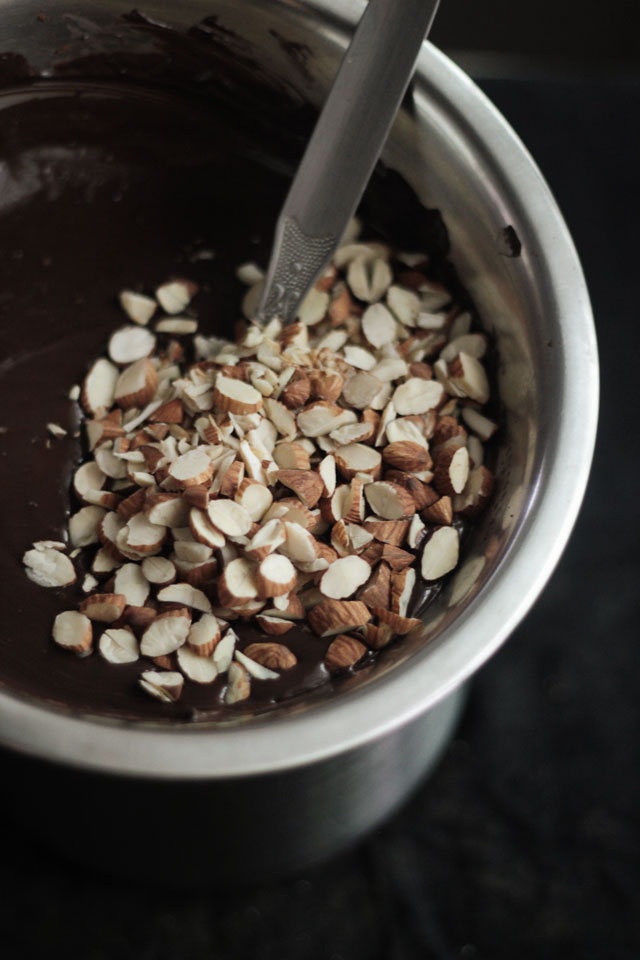 Line a chopping board with silver foil and keep it aside.
Finely chop the chocolate and melt it in a double boiler. I used a bowl place on a pot of filing water to do this. When the chocolate fully melted, add the instant coffee powder and stir well. Add about 1/4 cup of the nuts and mix it.
Pour the chocolate and nut mixture on to the silver foil lined board. Spread it into a layer of about 1/2 cm thickness. Let it harden. I keep it in the refrigerator to fasten the process. It can take 6-8 hours to harden at room temperature.
Once hard, break it into small pieces and store them in an airtight container.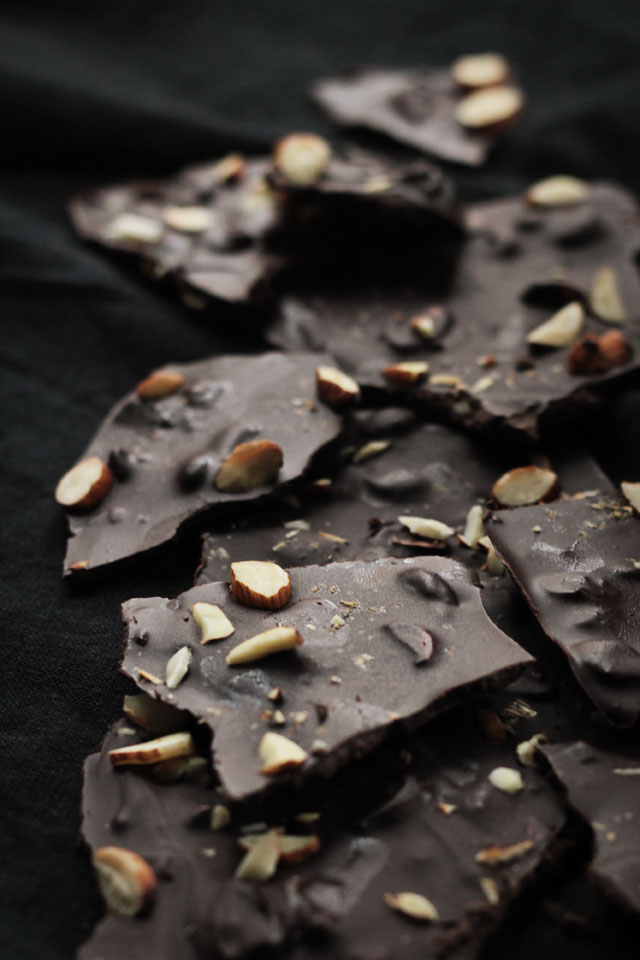 Notes: Chinmayie used Morde Dark Chocolate which is locally available. Use any nuts of your choice or use a combination of 2 or more nuts. Roasting brings out the aroma and nuttiness of the nuts so make sure to roast them. Increase the nuts to 3/4 cup if you like. Skip coffee if you want and add a pinch of sea salt to your chocolate.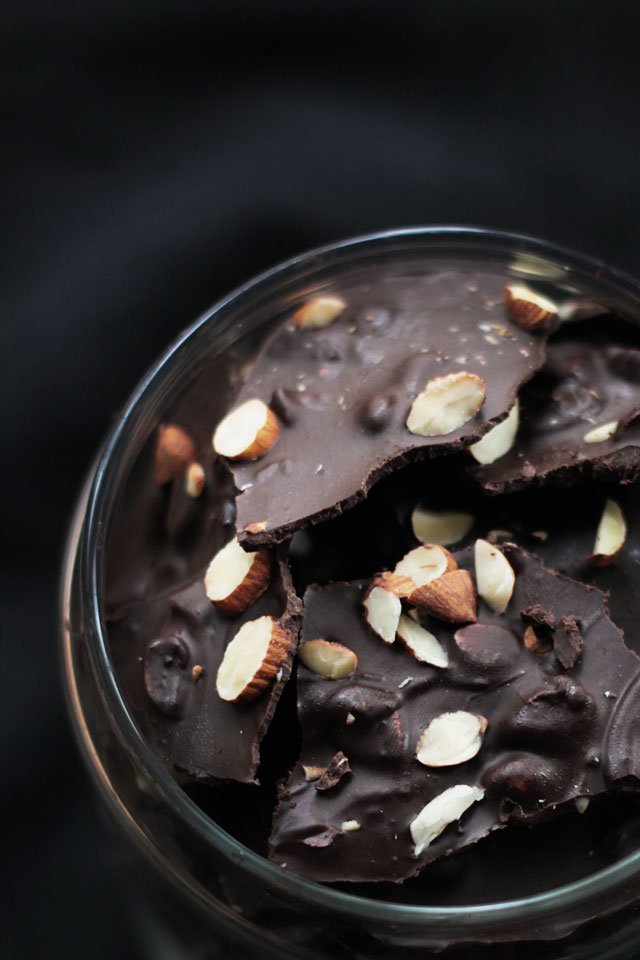 Recipe from love food eat blog
0